The digitization process is a process that is involving overall many realities.
For many manufacturing companies the digital transformation has already started and consolidated years ago and has since become one of the distinctive features of the business. For other realities, instead, while recognizing the benefits and advantages of internet, it has been hard to start the transformation and to Customized Their business to the new digital needs.

This category undoubtedly also includes non-profit organizations, that do not yet have the technical knowledge and specific skills to adapt their business perfectly to these needs.
In fact, digital innovation offers many opportunities to non-profit organizations. These opportunities do not only mean greater visibility, but by putting the right techniques into practice it is possible to increase conversions and increase donations, and thus guarantee the development of your business.
The opportunities that the digital field offers to non-profit organizations are diverse and consist in the involvement of different areas of activity.
In fact, in addition to the possibility of creating advertisements using Google AdGrant and the possibility of improving websites by using SEO techniques, aspects that have been thoroughly investigated in a previous article, it is also possible to intervene with social media marketing campaigns.
Social media, in particular Instagram and Facebook, play a central role in the development of communication strategies for these realities.
Apparently managing profiles on social networks is quite simple. But actually it is necessary to emphasize that managing a profile of a non-profit organization on social networks is not exactly that simple and immediate.
To get the most out of this social media management it is very important to proceed with a methodical and strategic management of social networks. In particular, also for Facebook and Instagram, there are targeted activities and advice to be put into practice to make social networks very effective communication channels.
When creating a communication campaign for a non-profit organization, it is very important to develop an integrated marketing campaign on all existing digital and non-digital channels.
This undoubtedly means going to develop your own strategies and your business through the use of social media.
Social media such as Instagram and Facebook currently constitute the two largest social networks, which boast a particularly high number of daily active customers. This is why, even for non-profit organizations it is very important, if not necessary, to consider these channels as well, as they represent a possible source of development of their business which is particularly important.
While managing a personal profile on social networks is very simple, managing a profile for a non-profit organization is not the same, and requires the use of specific and much more detailed tools and skills in this sense.
In the next paragraphs we will go into detail on the actions that the various non-profit organizations should put into practice to create very effective social media marketing strategies.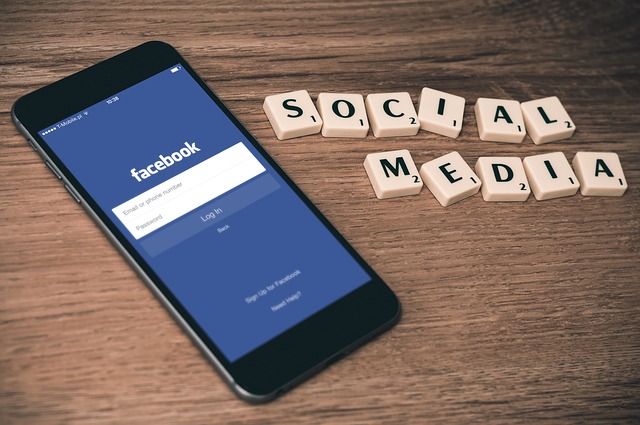 Social media marketing strategies for non-profit organizations: Facebook
Facebook, contrary to what many think, is still today one of the social networks with the largest number of active users and should play a key role in the development of these communication strategies.
A good and correct management of the Facebook profile of a non-profit organization allows you to create and communicate with your community but also to go and take care of the creation and management of content.
The main benefits you can get from an ad hoc Facebook strategy are:
Increase of likes on the page and followers in general
Convert your fans into supporters
Establish a long lasting relationship with your followers
However, in order to be able to meet these goals, it is very important to follow a targeted and effective strategy and planning.
Tips for optimizing a Facebook profile
For an effective management of social networks it would be advisable to consult experienced professionals able to provide the ideal support in the development of these strategies.
Make sure you have chosen an effective profile picturand, and, above all, well representative of the essence of your association's business. Remember that your profile picture and cover image are the business card of your profile and therefore, if you want to draw attention to yourself, it is very important to take care of it carefully. Also make sure you have high resolution images.
Do not underestimate the cover image. If the profile image must perfectly summarize the essence of your business and therefore maybe a logo, the cover image can instead focus on other aspects of the business and therefore can also include the use of impressive images. It should not be forgotten that the cover image is also the perfect place to insert a call to action.
Pay attention to the choice of information to enter in the specific section, do not forget at this stage to insert a link that refers to your website.
Pay attention to the choice of content to publish. Remember that to attract attention and drive traffic to your website it is important to pay attention to the choice of contents and their types. In fact, content is fundamental. You have to provide interesting and useful information for your followers.
Thanks to the publication of this content, also try to observe which type content has the most significant impact in order to increase the possibility of lead generation.

In this way, by creating ad hoc content, it is possible to increase the possibility of success and to be known on the market.
For the creation of effective content it is very important to draw up an editorial plan for programming.
In fact, the editorial plan is very important to plan the choice of topics and reference content for the creation of the posts. In fact, with this tool you can easily identify different categories with their topics, then subdividing them by frequency of publication, but also by time and when there is a greater chance of obtaining leads.
Furthermore, in the specific case of Facebook, it is very important to observe the type of post to be published. In fact, posting images is much more effective than simply sharing a link.
The interactions with your users are very important to give value to the reference community. Trying to answer to comments in the most personalized way possible is a great starting point. Interactions are also very important for organizations such as non-profit as they also allow for customer care activities.
A communication strategy on Facebook cannot be separated from an analysis of the competition. In fact, studying one's competitors is essential to understand the threats and opportunities coming from the external market. These are in fact very important to define the approach to be given to your strategy. In this regard, through the SWOT analysis, it is possible to define more clearly the strengths and weaknesses of your business model on which to leverage.
Remember to publish the posts with some consistency. In fact, managing a company profile requires that a certain consistency to be maintained in the publication of content. Furthermore, it would be better to organize this activity by categories.
Remember to use Facebook also as a tool for sharing posts and other content on other social networks, such as Instagram or your website.
In addition to these tips for managing an effective Instagram profile, it is necessary to deepen the question related to the possibility of creating programmatic advertising on Facebook. This means that ad hoc content is created for paid advertising on Facebook thanks to the service offered by the social network of the same name: Facebook Ads.
Thanks to Facebook Ads it is possible to create targeted and very effective paid advertisement that allows you to reach users in a targeted and profitable way.
In fact, programmatic advertising on Facebook allows with low levels of spending to achieve truly surprising benefits and results.
Campaigns on Facebook are hierarchically structured and allow you to hit the latent demand and thus allow you to reach potential users.
Social media marketing strategies for non-profit organizations: Instagram
If managing a Facebook profile for non-profit organizations requires organization and planning, these organizations should also pay particular attention to managing their Instagram profile, if they have one.
Even for non-profit organizations, having an Instagram profile represents a remarkable opportunity. In fact, the number of active users every day is particularly high, so much so that it exceeds the number of 700 million active users per month.
In addition, in the past few years the rules and mechanisms of the market have also changed a lot, so to keep your competitiveness alive on the market and to make your business worthwhile, it is very important to consider the possibility of developing a business strategy for a non-profit organization as well.
As for Facebook profiles, the management of a social media such as Instagram, from a more professional point of view, requires more efforts than the normal management of a personal Instagram profile.
The first move is to create an account if absent, and to optimize it in case of an existing one. In particular, I suggest you also set up your company profile as this will allow you to get much more detailed highlights on your account.
To immediately have a good number of followers it is advisable to synchronize the Instagram profile with the Facebook one. In this way it will then be much easier to share content on other social networks.
Content publication: Instagram offers the possibility to insert images, videos and stories. The pictures and videos represent your profile's gallery and are permanent, stories are temporary and have a duration of only 24 hours.
The content, in order to bring value to the company, must be organized effectively.
In fact, in addition to choose high-resolution images, you must also take into account proportions, symmetries and colors. Furthermore, these should be published with a certain criterion, and always make sure that they are in line with the brand image and corporate culture of the company.
The importance of varying the type of images: this is essential to capture and keep the attention of users alive.
Post descriptions also want their share: these captions should be short but very effective. This is also the place to enter hashtags. In fact, these labels, if chosen with accuracy, allow you to acquire greater visibility.
Among the different kinds of content, stories are certainly one of the most loved content by users. With high impact content, it is very important to be authentic and direct. Stories are perfect for sharing moments that go beyond the simple sphere of work and therefore allow you to make the human factor to stand out. A central and very important factor for non-profit organizations.
Stories don't always have to be the same: it is indeed advisable to vary the content, trying to choose the most suitable ones for a given moment.
With the stories it is also possible to set creativity free, thanks to the possibility of adding emoticons or text elements, gifs, and so on.
To have a highly optimized Instagram profile, it is very useful to archive the most important and effective stories in the featured content. Here you can group the stories in different folders.
Tips for optimizing an Instagram profile for non-profit organizations
After seeing what are the important and necessary elements that an effective Instagram profile should follow, it is very important to analyze some strategies for optimizing content.
In this sense it is strictly necessary to:
1. Make sure you have quality content, varied and consistent with the activity of the non-profit organization. This means respecting the personality of the brand through the publication of various contents.
Vary the contents of the posts while always maintaining a certain balance.
Maintain aesthetic and style coherence in the different posts. This will also allow non-profit organizations to maintain a certain visual identity.
The images should be chosen in regard to effect, in such a way that they can capture attention.
2. Remember to publish posts with strong engagement; these allow users to be personally involved.
3. Come up with the perfect description for each of your posts. Do not underestimate the captions, make the most of the space available and try to communicate in the most personal way possible, always try to motivate and involve your followers. Inserting emotional and engaging posts in your feed is certainly very impactful.
In this regard it is very important to pay attention to the choice of hashtags and geotags to increase your visibility and your engagement.
Being able to consistently and effectively put all these aspects into practice is not easy, especially because you don't always have the knowledge and skills to manage a truly effective Instagram profile.
In this sense, in fact, we will now see how to build the right strategy:
Determine the target audience. This involves identifying the right market segment for age, location, interests, work and demographic information.
Analyze competitors. Analyzing how competitors behave is also very useful for Instagram.
Create an editorial plan. As in Facebook, this will allow you to organize content in a particularly effective and consistent way with the calendar of activities. Planning in advance the publication time, the type, the topic and the descriptions will also speed up the publication process a lot.
Convert your followers into Supporters, to do so it is very important to create impressive content that pushes your supporters to support you further.
ONP Marketing Strategy: Social Media
Even digital communication for non-profit organizations passes through the typical communication channels of a marketing strategy, such as third sector social media marketing.
By now about 90% of non-profit associations are present on social media, within which they develop a communication strategy.
But what is the purpose of using social networks in a communication strategy for non-profits? We could say the same of modern press offices, even if the latter cannot be replaced by social networks. Social media prepare, create and disseminate communication towards the outside world.
What mainly differentiates the two communication channels is "professionalism", as far as the press office is concerned it bases its communication on the article, as regards social media marketing the purpose of communication is focused on creating a community around the non-profit association.
Third sector social media marketing bases its strategy on communication through social networks, such as Facebook, Instagram, LinkedIn, YouTube, Twitter, etc
Clearly, even the creation of content, such as press offices and like any communication strategy, requires an organized communication plan at the base.
However, among non-profit associations, the role of social media marketing is often still underestimated by generalizing in the work of curating web communication.
To make the most of the potential of owning NPO marketing strategies, it is best to contact experts in the field.
Building a strong presence on social networks does not only mean communicating what you do on your own or on your social channels, but sharing content for the creation of a real community, therefore building relationships with your community.
A good communication plan is recognized by the professional skills of managing communication channels, in order to be able to intercept stakeholders.
The aim is to create the widest possible social network.
Social Media: Online Tools for Onlus
One of the best practices for using social media in an NPO marketing strategy is to plan a type of communication that is based on storytelling.
This is because social media is the best place to strike up a conversation with your users, leads, donors, and potential ones.
Charities must take advantage of these communication channels to give a human face to their non-profit organization.
Non-profit organizations should take advantage of the use of social channels to tell about the daily activities of their volunteers, the people involved and daily life within the non-profit organization, also showing the progress and results obtained.
In NPO marketing strategies and above all as regards the management of social media marketing it is better to focus on the emotional aspect.
On social media, the most relevant content for creating engagement with the audience are video content and pictures.
The reason is very simple, in fact people need to feel taken into consideration, see the results and the work with their own eyes, therefore feel closer to the cause: a good social media marketing strategy for non-profit organizations provides for these logic of involvement.
The first challenge of non-profit organizations that arises in marketing strategies is the collection of supporters, but not only the periodic renewal of the acts of solidarity of those who have already become supporters.
According to statistics, only 39% of non-profit associations manage to maintain the participation of those who have already joined a solidarity initiative such as a donation in a solid and continuous manner.
The role of social media within a third sector social media marketing strategy is to reach potential supporters, but maintaining existing links is much less expensive than looking for new ones and above all this strategy that allows you to be faster in obtaining concrete results.
Where Social Media Marketing Third Sector Goes From
The donor does not want to feel like one among many, it is important to let people know how important each individual donation is for the Non-Profit Association, that's why online communication channels, such as social media, are very important in NPO marketing strategies.
In fact, channels such as Facebook, YouTube and Instagram make donors participate in the action, thanks to the possibility to share photos, videos and projects that have been completed or in progress.
Being able to see with your own eyes the work done allows you to gain greater awareness and lead to entice leads to donate for the first time or to donate again.
Giving thanks is also an effective communication strategy for raising funds and engaging volunteers.
It is important to reiterate your gratitude for donations in a specific context, perhaps through a post on Facebook or personalized content.
It is not only leads and donors who need attention to do their work for the non-profit association in the best possible way, but also to support it is necessary to dedicate something, for example with the creation of ad hoc content that represent the volunteers at work and thus making supporters feel an integrant and important part of the Onlus and of the cause.
The key is to make them feel involved and indispensable, in fact, non-profit organizations and campaigns are based on people, and it is right to recognize their merit by enhancing their work.
It will make the non-profit organization even more human and closer to the eyes of potential leads and donors.
Another important point of a winning strategy is to be present everywhere, making the voice of the NPO heard through all possible means of communication and on a daily basis; this is where third sector social media marketing comes into play.
Through daily planning, users will be updated and involved daily, even live.
The strength of a social strategy lies precisely in the possibility of sharing and communicating in real time, as well as on the basis of a specific target for creating an emotional connection with old and new supporters.
Social media marketing represents one of the main opportunities for non-profit associations to make them known and to improve the reputation of the community in general.
Social media and marketing in general represent a highly competitive environment, which is why it is necessary to have a well-defined communication strategy or to rely on experts in this field.