Launched in the 2010, Instagram has become, in a few years, one of the most used and loved platforms on the web.
Born as an application mobile devices free (but also available in desktop version for some years now) Instagram is, basically, a Social Network that allows you to take photos, videos and other content, edit and share them instantly.
A few numbers?
Today on this social network I am over a billion active users, including 25,6 million in Italy, e over 100 million contents that appear every day on his newsfeed.
Think that, according to the latest estimates, more than half of users visit Instagram daily and a good part make multiple login sessions in the same day.
There's more: Instagram is not only a platform to be used privately, but also a real marketing tool for your business!
In fact, it is estimated that 70% of users use the platform to look at the images of their favorite brands.
What is the reason for all this success?
Simple: to share contents that allow a more human and direct contact with your own followers.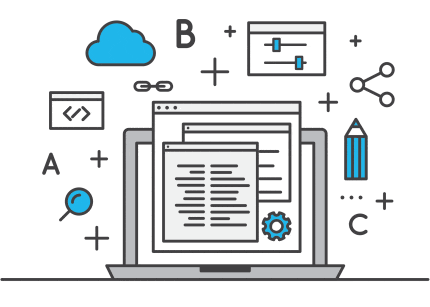 The involvement is real, the brand engagement is concrete: Instagram is the perfect showcase to show not only your products, but your identity, to inspire users and audiences and to attract new talents.
Would you like to know more?
In the following lines you will find one complete and definitive Instagram guide on how to use this excellent tool visual marketing for your business.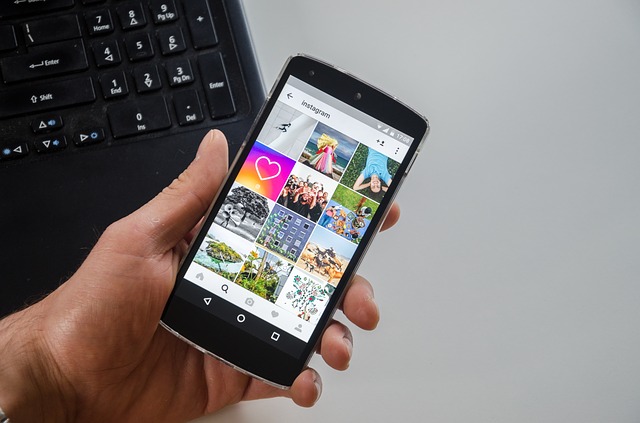 Step 1: Create an Account
First, it will be necessary create an account.
How? Through a few simple steps:
You will first need to go to the website or download the official application.
Using your company email, enter your Business Name, Password and Username. Consider that the latter is what users will see and must therefore be easy to find and reconnect to your company. Ideally, it should match your business name. If this has already been taken, it is always good to keep the name of the brand, adding a few distinctive words afterwards. Don't worry too much about the choice, it will still be possible to change it in the future.
Select an image Profile evocative: the logo is definitely the ideal choice.
To this point you can switch to Biography: considering that the space at your disposal is a maximum of 150 characters, be as direct and concise as possible. It is a good idea to enter your main company contacts, such as email and website. In this regard, it is recommended to shorten and optimize the URL using a special tool (HubSpot's Tracking URL builder, eg).
Once this phase is over, it will be possible update your profile information(name, username, website, biography and private information - mail, telephone) by clicking on Edit profile, and change the other settings (account, privacy and security, notifications, assistance, information and accesses) by clicking on the gear icon located on the right.
Step 2: Create a Company Profile with Instagram Business
Once the account has been created, it will be possible to optimize it for business use thanks to Instagram Business.
Click on the gear to open the menu options. In the section Account it will be possible select the option Switch to a company profile: this allows you to identify the page as a company, get more detailed data on your account and promote your content.
Note: the Instagram Business corporate pages are associated with the Facebook payment, you will therefore be asked to indicate the page address to connect the two accounts and transfer the main data.
If you already have one or more personal accounts, don't worry: you can keep them in memory, . Add account and selecting each time the one from which you want to log in.
At this point, a few last tricks in order not to avoid gross errors. First of all, verify that the Private option in Account is deactivated: in this way the posts and the profile will be accessible to anyone. Secondly, check in Privacy and security that the options related to stories and comments allow maximum engagement followers, giving anyone the opportunity to comment and interact. In the end, it is advisable to keep filters active for inappropriate content, in order to make sure that any comments that could offend the sensitivity of your community are automatically deleted.
Step 3: Enter the Contents
It is therefore time to insert the contents. First, what are the categories?
In essence, Instagram content can be of four types: images, videos, stories and Reels.
Images and videos they go to constitute the gallery of one's own Profile (icon at the bottom right). The stories are temporary contents, online in the appropriate section for the duration of 24 hours, but these too can complete the profile if inserted in the Featured content, permanently visible between information and gallery. THE Reels, or videos in multi-clip format, appear in a special gallery of your own Profile (next to the Tag section), but they can also be included in the main gallery.
To insert new content in your gallery, just click on the central button with the "+" symbol: it is possible take a photo, record a video or mount a Reel directly from the application, giving her access to the camera and microphone. Or, it is possible load an item from your library. The icon in the upper left with the camera allows instead of add content to your story, or send it as a private message.
Once a content has been published, it will be visible on your own Profilein Home (icon at the bottom left) and in News feed general, where it can be searched and found by users thanks to the use of the Name and Username in the section Main, The hashtag in the section Tag and geotagged in the section Places.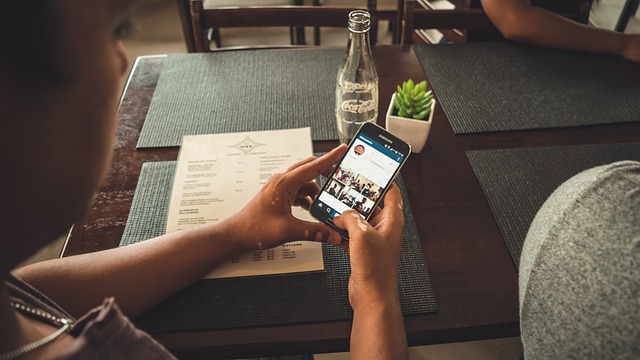 Step 4: Organize Content
Let's go now to see the individual contents and provide you with some first useful advice.
Images
The images make up the Instagram heart.
Consider that Instagram is, first of all, a social with a strong visual impact. Of the high quality and resolution images, which take into account proportions, symmetries and colors, are a fundamental requirement for the success of a profile. Remember to always pay attention to the preview too: the images will appear square and you must therefore be careful not to cut essential elements!
Instagram requires, even more than Facebook, a clear and outlined image, which is in line with yours brand image e corporate culture. Remaining human, genuine and transmitting corporate values ​​is and must be an imperative; in this sense, remember to focus on brand personalities: an Instagram page is much more than just a showcase of articles!
In general, the types of images can and must be different: variety is a fundamental element to keep the attention of users and to make the permanence on the page more pleasant.
Finally, remember to insert a beautiful one Description - the so-called caption - and don't forget the hashtags: they will make a difference!
Video
I video they complement the main profile gallery and also have a gallery dedicated to them.
First of all, although it may seem obvious, it is good to remember one fundamental thing: insert them! Don't limit yourself to photographs, dynamic elements can be particularly captivating.
Again, quality is important: try as much as possible to maintain a rather high quality; you can use a professional camera and upload them via mobile later, or edit the videos with one of the many applications in the stores.
If you intend to shoot a video, or want to insert one that has already been recorded, always keep in mind that the duration of the videos is limited to 90 seconds.
The Instagram audio does not start automatically: it is a good rule to make sure that the video content works and is impact even without audio.
Remember that, for the same reason, the first second of the video will not be heard: give users time to activate it, and wait a few seconds before inserting essential information into the audio.
Again, it's fine vary the contents: boomerang, slowmotion and hyperlapse they are an excellent alternative to a classic video, and are perfectly suited to the most diverse circumstances.
Also in this case, description ed hashtags will be entered and following the best practices.
Stories
Le Stories have become by far the most loved and popular content.
Remember to be authentic, direct, not constructed: the stories are perfect for "behind the scenes" content, a window on the corporate reality; also share photos and videos of everyday moments, not necessarily related to the working sphere: the human factor is, in this case more than ever, essential.
By clicking on the icon at the top left you can choose different types (text, live, normal, boomerang, superzoom, rewind e without holding down).Also in this case, it is good to vary the contents, choosing the one that best suits the circumstance. It is recommended to use, for example, the live for exciting moments or engagement like the Q&A, creating an appointment in advance to talk with your own.
Once the content has been shot or shot, it will be possible to edit it on the spot. The effects are plentiful and it is possible to add one sticker, a gif, an inscription or draw directly on the image. Space for creativity!
It is a good rule tag subjects, will give a touch of realism to yours storiesand will help create a sense of community platforms.
Take advantage of the option to enter a direct link to your website or e-commerce to increase the engagement of your followers.
Once archived, we recommend that you organize the stories in the appropriate sections of the profile dedicated to Featured content: they will give an extra touch, enriching the gallery.
Reels
InstagramReel allows you to create video content in multi-clip format (the same format adopted on TikTok).
I Reel are vertical format videos with a minimum duration of 15 seconds and a maximum duration of 90 seconds. To create a Reel, click on the "+" at the top left and select the "Reel" option.
The screen that opens shows on the left all the tools needed to create a video engaging and interactive. So try to make the most of all these tools by adding visual effects (including augmented reality), creating transitions between different video clips or changing the speed of the entire movie.
Once you've recorded the video (or uploaded it from your library), you can add one audio track among those in trend or choose to upload your own custom audio (for example a voiceover registered by you).
When publishing your Reel, remember to enable Remix creation. In this way you will allow other users to use your Reel for the creation of new content: an optimal strategy to increase the engagement of your follower and the visibility of your content.
Always pay attention to the trends of the moment and be ready to use them in an original way to create video content aimed at promoting your products and / or services.
Once shared, the Reels are saved in a special gallery dedicated to them in your profile and also appear in the main gallery. For this reason it is essential set a cover image for each Reel that is consistent with the rest of yours Feed.
Don't forget to add a caption, to tag your products and to take advantage of the right hashtags to ensure greater visibility for your Reel.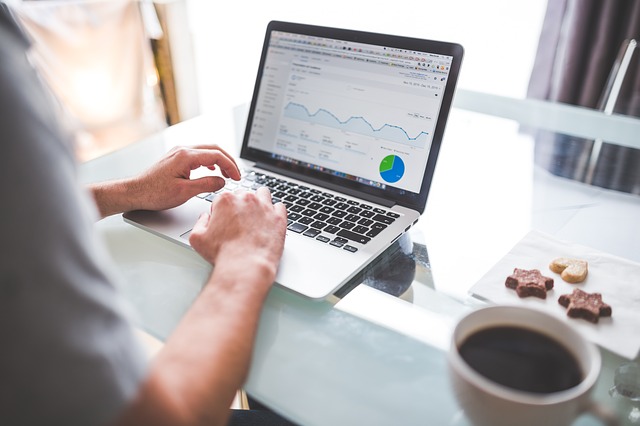 Instagram Guide for your Business: How to Optimize the Company Page
We have already had the opportunity to talk to you at the beginning of this article about the potential of Instagram. This platform has become in the space of a few years among the most popular and loved - not only among the very young - and has also become a sensational tool for visual marketing.
In the first paragraphs of this complete and definitive Instagram guide we have shown you the first steps to follow when starting to use this platform and we have already started to provide you with some fundamental tips for defining a winning strategy.
In summary, we can say that the trick to increasing organic traffic is always one: create quality content.
In what sense?
Il feed of Instagram simply considers the posts that get the most in the shortest time as quality content engagement, that is involvement and interaction.
Let's now give you some further useful advice to optimize your account and increase your organic reach, going to build the perfect gallery.
Tip 1: Quality, Varied and Consistent Content
While it is true that the individual posts must be of quality and should respect the personality of the brand, there is also no doubt that the visual impact of an Instagram page is given by the set of its contents.
It is good to reiterate how important it is share quality images.
It is essential keep some variety in posts, combining types and contents in a harmonious way.
Try to keep consistency in the aesthetics and style of the posts: once you have defined the effect you want to achieve in terms of visual identity, edit photos and videos always using more or less fixed criteria of brightness, contrast, saturation, sharpness and color; if you intend to insert posts with writings, create templates on the theme and choose one or two to use alternatively.
Always think of images that catch the eye, even from the simple preview: symmetry, colors, neutral backgrounds, patterns and geometries are all the rage.
Be sure to cyclically insert, in addition to images, too videos, boomerang, slow motion and hyperlapse. For example, use the option boomerang for everything that lends itself to being reviewed in loop, or thehyperlapse when you want to condense hours of video into a few seconds.
Tip # 2: Post Categories That Should Never Be Missing
Let's go now to see what they are the post categories that should never be missing on a corporate Instagram page:
Starting from the fundamentals, product images they must play an important role, but not be excessively present:
lo spam it is never perceived in a positive way!
Among the elements that should always find a place in a company profile they are the "behind the scenes" photographs. These should be as authentic and real as possible - or at least seem - and depict moments of working life and of the company's daily life:
importance to human capital!
A particularly popular type is that of educational posts: tips and suggestions will show attention to the user and facilitate their interest.
Similarly, very common are the post motivational: an injection of good humor is certainly a valid strategy, not only as it entices users to follow the page but also because, generally, it can generate good engagement.
Again, gods should never be lacking engagement post like funny and funny questions, challenges or events that engage users firsthand and create a sense of community.
If included in your business strategy, it is good to use too post in an influencer e ambassadors: a steadily increasing trend among big.
Also repost of colleagues, employees and other users (the so-called "user-generated content") Should, if present, be periodically included in the profile: they are excellent references, perfect for building a solid reputation.
Always keep your eyes peeled for viral phenomena and latest news:
il newsjacking pay!
Cosngilio 3: the Caption Perfect
Last but not least, also the description of the posts deserves particular attention.
Le caption of Instagram predict a maximum of 2200 characters: it is possible, with a lot of space, to communicate in an absolutely personal way and create emotionally engaging posts. Again, it is good to identify and define for your own brand also this trait of identity: try to keep the communication as consistent as possible with the brand personalities, while keeping open the possibility of inserting emotional and engaging posts.
Complete the caption with emojis. Again, choose a dozen icons to use in different circumstances.
Pay particular attention to the choice of hashtags.
Remember to use the geotagged to increase visibility and engagement.
NB: Instagram hides the "enter" key in the standard keyboard view; if you want to get to the point, just go to the section with numbers and symbols for it to reappear "as if by magic".
In particular, as regards the hashtags:
Consider that these are indispensable for gaining visibility, and that they can be used to indicate anything - events, themes, objects, experiences. To understand which tags to use, just take a look around the feed; search among the contents using the main keywords, in this way you can view the most used tags in the most popular posts.
Try to create the right mix, by inserting popular tags to broaden the target, but always keeping even more specific tags: Instagram feeds change all the time, this way you will increase the chances of staying in evidence for a sufficient time.
Remember that hashtags should feel natural: avoid entering too many. Instagram allows you to enter 30 for each post, but keep in mind that the top 100 brands they use 1 to 4 hashtags per post on average.
Finally, choose whether to incorporate the hashtags to the text, insert them at the end of the caption or as a comment.
A good strategy is to also create a company hashtag: it will be useful in promoting campaigns, launches and events and will be more easily reused by users.
Tip 4: Vare and Eventuali
In conclusion, we leave you a few more tip useful:
As for every platform, in some time slots there is a peak traffic and engagement. When? There is no universal solution: it depends on the habits of your followers. In the section Statistics(icon at the top right), opening the section Followers clicking on your other, it will be possible view all statistics relating to gender, age, places, days and time slots. Select the most popular place and consider the most active time slots: generally, it is preferable to publish the content on weekdays, between 13pm and 15pm and after 18pm or between 9am and 11am. However, it is advisable, as always, to make several attempts to find the best combination.
If you would like keep track of your activities, just go back to Settings in the Account section to find Posts you like e Search history. Use the icon at the bottom right in the tab-shaped posts for Save to collection useful content.
If you do not want to appear in a post in which you have been tagged - viewable by clicking on the ID-shaped icon immediately above the gallery - just click on the post and, from here, on the three dots at the top right, go to Post options, select Hide from my profile.
Connect Instagram to the various Social Networks to be able to share content directly also on other platforms: just go to Settings in the Privacy and security section and insert the links of the pages in Connected Accounts.
Finally, different are the tool and the tools that allow you to schedule posts to be published automatically, such as Buffer, Hopper or Hootsuite; NB: however, this does not allow you to insert Geotags, and it is not possible to schedule the publication of Stories!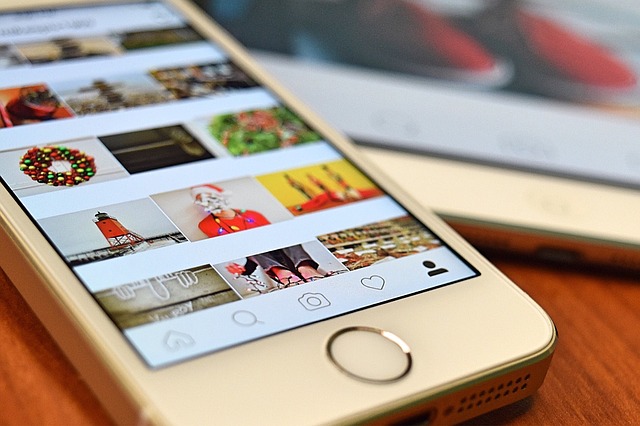 After Optimization, Action is taken: How to Build the Right Strategy
In the first introductory chapters of this complete and definitive Instagram guide we have already shown you how to create an account, switch to the company profile, create, insert and organize content.
What strategy to use to get the most out of your Instagram account?
While it is true that owning an IG page has now become almost an imperative in certain sectors, it is equally true that, as with everything, being too hasty and launching on the platform without first considering a strategy is not advisable.
We will now go to show you the guideline to follow when defining your Instagram strategy.
Step 1: Determine the Target
As with any marketing strategy, il first step is the definition of the target, in terms of location, age, interests, jobs and other demographic information. If you already have others underway Social campaigns just take the same variables as a reference.
If, on the other hand, you are at the very first weapons, a rather quick but effective solution can be that of watch i followers of your competitors and analyze its characteristics.
Alternatively, or to complete the analysis, a brief search for hashtags inherent to your business can help: in the same way, just look for them in the section explore and look at user profiles.
Step 2: Do a Competition Analysis
As this is a strategic decision, a competitor analysis is a great way to approach a new business.
Again, if you are not aware of any competitors - or if they don't have an Instagram page - a search for hashtag related to your business will suffice to track other businesses and find similar accounts to inspire you.
It will be enough to analyze the most followed profiles: on Instagram it's all - or almost - in the light of the sun, observing images, stories, descriptions and hashtag used with care, considering quality, variety of posts and frequency, will allow you to benefit from the competitive advantage of the company being analyzed.
A continuous observation of two or three key competitors can be useful: observe the growth of followers and the engagement of posts to have a point of reference for your activities.
Step 3: Create an Editorial Plan
Again, planning is important: it is a good idea to follow an editorial program, which will allow you to organize content in a manner consistent with your calendar of activities - such as the launch of a product or a promotion, trying to ensure a constant variety and frequency of posts.
Indicate in advance the publication time, type, topic and descriptions, complete with hashtags, it will speed up the publishing process and ensure greater content control.
Phase 4: building an image consistent with the brand
We have already pointed out in our Guide that Instagram is, fundamentally, a tool for visual marketing.
This means that the attention to content is and must be maximum in order to get the best out of this Social Network.
As with everything, the key word is consistency, not only on a graphic level: it is about building a visual identity of your brand, consistency with one's personality, understood as mission and values ​​that you want to convey to users, must be constant.
Step 5: Increase the number of Followers
As with any Social, A good fanbase it is an essential prerequisite for the success of a strategy.
How to increase your number of followers?
In addition to what has already been mentioned in our Instagram guide regarding Username, Biography and Settings, trying to create an engagement that is real and not temporary: only in this way will it be possible to ensure visibility in the news feed.
In what way?
First of all, as already mentioned, the content quality it is an essential element for the success of the strategy. Remember that posts must not only be individually curated from a graphical point of view, but also well-matched: one element out of the core it could totally ruin the effect.
In addition to the quality of the content, before starting with promotional activities it is recommended that you have a minimum number of elements in the gallery: Avoiding making the page appear bleak is important if you don't want to skyrocket it percentage di rebound.
To create engagement it is essential to insert periodically contents that invite dialogue, involvement and tend towards virality, showing the human side of your business and involving users in their working day. From avoiding is simple spamming di products and articles: there would be a risk of obtaining the opposite effect.
It's important consider Instagram as one community platforms: you cannot limit yourself to the publication of posts, but it is essential to actively participate as a Social User: following other companies and influencers and interacting with their contents is essential to make your Page known.
In this sense, the proposal of collaborations it is by far one of the most used strategies: not only brand ambassadors, but also influencers and local companies to ask to advertise products and share content.
It is good to remember maintain direct contact as much as possible, responding to any comments promptly and cordially.
Finally, remember to enter the link to the Instagram page on your site: the link between the website and Social Networks is and must be a virtuous circle! Furthermore, inserting a dedicated section in which to display photos containing a certain hashtag can be an excellent strategy engagement.
Step 6: Convert the Followers in Customers
When it comes to corporate use, if it is true that Instagram is a showcase for your business, it is also true that it is first and foremost a acquisition channel: once a base of followers, it is important to channel activities towards this purpose.
In what way?
By applying the most classic marketing strategies and combining them with some novelties.
Creation ad hoc contests that generate viral content and increase engagement, by requesting to quote the page and use its hashtag, for example to receive preview products or free samples.
Creation suspense through teasers that anticipate the launch of new products and give a sense of exclusivity to the page.
use the Instagram Stories and take advantage of the possibility to insert direct links to your website or e-commerce.
Still considering Instagram Stories, a valid strategy can also be that of launch a product live, also in this case directing to the reference web page.
Do not forget the classics timed promotions, who are capable of creating the right sense of urgency.
Finally, the use of discount codes associated with the sharing of hashtags and corporate content.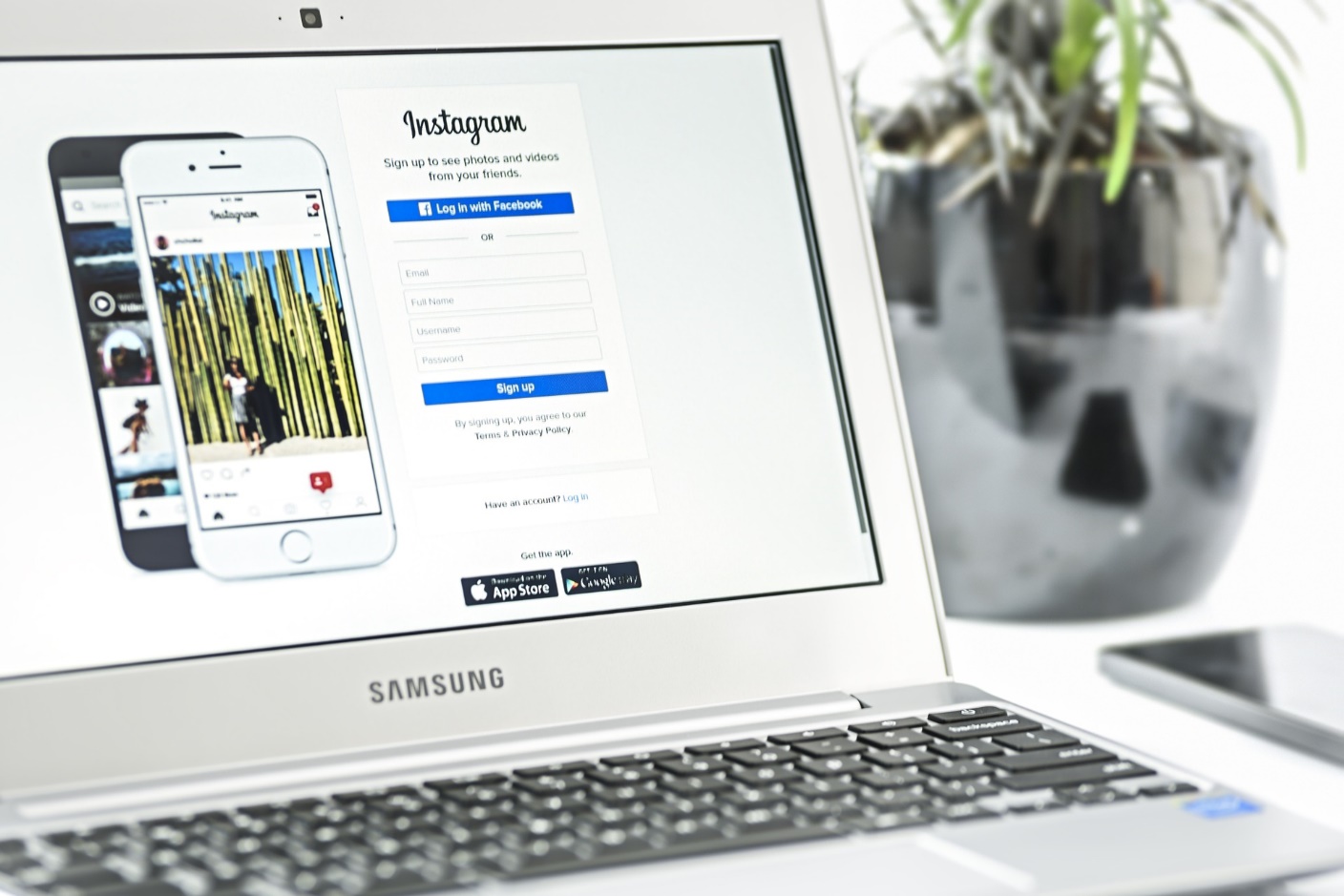 The benefits of Instagram Business
Starting a few years ago, Instagram enables any public profile to be converted to a business account. This option, initially designed for influencers and business but then reached to anyone who wants to better manage their page, offers various tools for monitoring everything that happens on their wall and around.
Once the conversion to a company account has been carried out, it will be possible to set up several additional pages to which we could not access before; among all, the most complete and useful is called "Statistics", from where we will be able to control various measures related to the most relevant aspects of social publishing.
The macro-categories that we will be able to see in this section are three, respectively Content, Activities and Audience.
In the section linked to the content it will be easy for us to have an overview linked to the posts that we have made specifically in the current week, also having the possibility to compare the numbers with those of the previous week. There is also a quick link to Instagram's sponsorship feature which, in addition to offering a good profit for the social network company, is also a powerful tool for businesses capable of using it consciously.
As for the part linked to the activities of the profiles reached, the card could be defined as the most relevant from the business side as what each seller hopes for is the interaction of the greatest number of people with their product. Here we will find numerical measurements related to the number of accounts reached, interactions with our content and how many visits to our profile we have received.
Ultima analytics page main of your page is linked to the public and therefore to a specific study on the characteristics of the individuals who follow us, keeping track of how many followers have been gained and lost in a specific period of time, together with geographical origin and age.
The most relevant data for marketing
When it comes to sales, the goal is always clear while the game strategy is always evolving; this consideration is always true and therefore also applies to digital marketing with Instagram; however, however, we can demarcate some key points from which you can take inspiration and then develop your own social strategy.
The historical data will not necessarily help us find the winning solution but it could help us to see a feedback of our actions with real numbers. Sponsorship of products is the function that with highlights differentiates a normal social profile from a social business profile, it is in fact an investment in advertising with the aim of get as much interest as possible from those who will see the content.
Undoubtedly, however, the tool capable of optimizing the choice of sponsored posts is the study of data from the Audience section, responsible for the segmentation of followers, able to accurately render the global characteristics of our followers.
The degree of entertainment developed by the users of the contents can then be considered as the result we wish for; to find the right social strategy, however, we must leverage the use of, especially post sponsored that, through the right evaluation of the segmentation of our customers, leads to solid and real results.

From IGTV to Instagram Video: Instagram, an updated platform
In recent years, Instagram had given ample space to IGTV, or the development of TVs on the social platform Instagram.
Le Igers TV in fact, they presented themselves as real TV channels created on your profile Instagram.
On this channel it was possible to upload your own clips even exceeding the time limits normally imposed by the standard format stories. IGTV was like a small television broadcaster thanks to which it was possible to go on air directly on your social profile. In 2019, the schedule was implemented through the introduction of an editorial plan to make the most of this channel.
The strategies used were different, but everyone used this means, to make long and continuous videos or to not go too far beyond the classic mini-clips, making them only a little longer than the minute allowed in the stream.
Instagram had also created an application exclusively dedicated to IGTV which, however, had not been very successful. So much so that at the beginning of 2020, Instagram had already deleted the button dedicated to the section from the home page IGTV
This function has thus been progressively integrated with the other content in video format (excluding Reels) in a special section visible within the profile. All of these video content will have a maximum duration of 60 minutes and in feed will show a 60 second preview.
In scrolling your own feeds, users will be able to preview the video and open it in full screen to be able to watch it in its entirety. Instagram video was designed to bring the audience closer to creators and lends itself primarily to an experience mobile devices with a simple and intuitive format designed to be viewed from a mobile, vertically and in full screen.
The Instagram Revolution: the Vertical Format
In this last phase of the web videos have taken on more and more importance, from consumption to creation on platforms, especially social networks.
We are facing a now use of online videos through mobile devices, also opening a whole series of innovations and novelties in the advertising field, giving a jolt and revolutionizing the world of mobile advertising.
Online video consumption has been spurred on by existing platforms like YouTube, Netflix, Facebook, Snapchat, and Instagram.
Global internet traffic is turning very quickly towards an almost total, certainly majority, consumption of videos, especially through smartphones or tablets as the main means of use.
Consequently it is in the creation of advertising content designed for mobile devices is also rapidly growing. This was also possible thanks to the continuous refinement of the public profiling and targeting techniques.
There is always one more focus on video content intended for use online and especially via mobile devices. In this regard, the creators of content for advertising purposes must clearly adapt to consumer behavior.
A further change can be found in media innovations thanks to platforms on mobile devices. From here, in fact, the tendency to prefer vertical advertising format.
According to protracted studies on social platforms like Instagram, vertical ads have a view completion rate nearly ten times higher than traditional horizontal videos.
In fact, Instagram is no exception, investing everything in this format, as Stories and Reels testify.
This vertical format of Instagram is highly appreciated by users.
By now, landscape (therefore horizontal) views are considered unnatural, as they lead to having to rotate the smartphone screen. For this reason we are facing a change in the way of relating to everyday life influenced by smartphones.
Instagram, in fact, with the stories and with the Reels, is bringing its own more and more users to prefer vertical content. Social media are now a very important influence factor and with these smartphones also tend to change people's habits. This is because people have consolidated habits, which is why in marketing strategies it will be increasingly necessary to build content suitable for the devices of greatest use.
People hold the phone vertically, consequently marketing also has to adapt.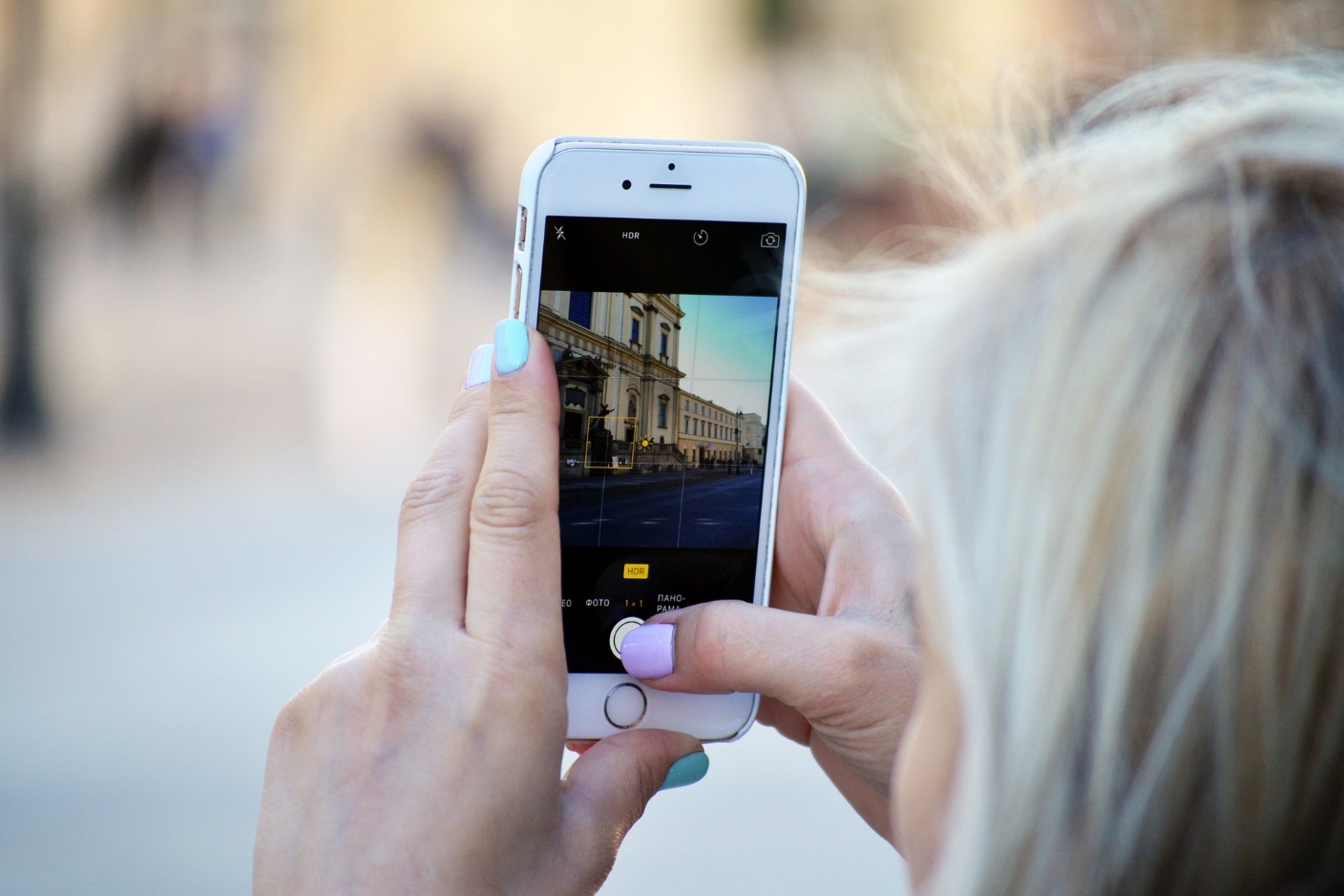 Instagram Stories: a constantly updated reality
In the last few years the Stories of Instagram have acquired an ever greater centrality and it will therefore be very important to know how to invest in them in the best way.
This method of sharing content, in fact, summarizes the nature of the typical use on social media, namely: quickness, multimedia, immediacy in communication, not counting the emotional plan e information.
What matters on social media is the here and now, distances are shortened and this approach finds its pivot in Instagram Stories.
In addition to the faster and closer use, there is also the greater proximity to one's audience given by the possibility of interact with them easier and faster (see for example the "polls" or "questions" function).
In recent years, Instagram Stories have played a leading role.
To benefit the usefulness of the stories there is now also the possibility of putting folder, highlight to highlight topics, for example or particular categories.
With this feature you can in fact save your content from disappearing after only 24 hours.
This section allows you to highlight content, thus also allowing what could be called a real one visual storytelling.
Thanks to Stories the activity will be able to carry out a communication chain, telling each other and / or telling particular key points for the activity. This the it will definitely make it more memorable, captivating and close to the public, thanks to the use of images and videos, which will remain more etched in the memory of users.
The Stories of Instagram also guarantee great interactivity through tools such as "ask me a question" or "in."That allowed direct contact between users without too much effort but simply by clicking one of the options.
With that "Ask me a question"Many users have found that they have one virtual community with which interact and relate.
Asking questions privately to influencers but also to friends and acquaintances or answering theirs has certainly paid off the most human social. Now you can rely on the opinions of your followers for any daily need such as choosing the color of a shirt, receiving suggestions on places to visit or simply knowing their personal opinion about a certain topic.
This allows as well as to increase engagement around profiles especially to create interpersonal relationships between users, something that was perhaps a little lacking in a social network mainly based on images and that left little space for self-expression.
Instagram is inspired by TikTok: the Reels are born
Already starting from the end of 2019 and the beginning of 2020, Instagram and Facebook have introduced the ability to customize stories with "smart filters"That they can change the background e go to work on brightness, about colors, adding effects such as drops, glitter, light streaks or filters that follow the movements of the face adding virtual elements that are well cared for from an aesthetic point of view.
This is possible thanks to Spark AR Studio, a software developed to make Facebook social media stories more interactive, taking up the style that made another social of the moment, the Chinese TikTok. The same software is developing for the future the possibility of record videos of up to 15 seconds to be published in the stories, in which, just like on the Asian competitor, they can wear filters, try your hand at lipsync and create slideshow of images.
In August 2020, a huge novelty was thus introduced, namely the Reels, of multi-clip videos that follow the same format already adopted by TikTok.
I Reels they are presented as videos with a maximum duration of 90 seconds which therefore allow you to create interactive and engaging content that is increasingly appreciated by all users. Instagram Reel is in direct competition with another highly successful social platform, TikTok, and is aimed mainly at an audience made up of GenZ and Millenials.
I Reels represent a new opportunity for brands who wish to promote their products and services. This type of video is in fact meant to be fun and immersive and allows you to creatively promote your brand, engaging their followers and attracting the attention of new users.
Through the Reels, Instagram entices creators to follow cultural trends and collaborate with your community in the creation of increasingly innovative ideas.
Also in this context, users especially appreciate the originality and genuineness of the contents. When you create a Reel you must therefore always be yourself to publish real content and able to convey the true identity of your brand.
Instagram is giving more and more importance to Reels and for this reason this functionality is constantly updated. Among the most recent innovations we remember the implementation of the audio gallery with the addition of sound effects that have the task of making the contents even more attractive; the possibility of engage the public by adding interactive stickers (on the model of what had already been seen for Instagram Stories); the spread of preset templates to create impressive Reels in an even simpler and more intuitive way.

Instagram Shopping: the social shopping cart
In our complete and definitive guide to Instagram we could not leave out one of its most intriguing features for the business world: Instagram Shopping.
Considered by many to be the tool that will turn Instagram into a true e-commerce platform, Instagram Shopping was introduced in 2017 in the United States and in 2018 he landed in Italy and in 7 other countries such as Canada, Brazil, United Kingdom, Germany, France, Spain and Australia.
The function Shopping is available to all business profiles that sell physical products and have a showcase on Facebook or a catalog in Business Manager.
create and post "purchasable" content directly from the Instagram gallery just add the relative tag with product information and links. A tag that is also visually present in the post in the form of small shopping bag at the bottom left correlated by the written "View products". This link is usually directed to a landing page or to the specific site of the company on which it is possible to proceed with the purchase.
Instagram Shopping is one real virtual showcase available 24 hours a day but also one product launch platform.
The novelty introduced by Instagram Shopping is precisely that of removing the research factor out of the way.
Previously, when the user noticed an interesting product in the gallery, he necessarily had to go and find it on the company's website, with the risk of being disappointed in not finding it or even giving up on the search.
To proceed with the purchase you need to click on a post that uses Shopping, displaying the pop-up with the name of the item and the price. In this way you are connected to a page within Instagram with further information in descriptions and a button "Buy it now"Which addresses directly to e-commerce.
Shopping posts of course can be sponsoredi like everyone else and be visible even by users who do not follow the brand.
As we said, the Shopping function will soon be implemented with an important novelty regarding the purchase phase. The photo sharing app, in fact, manifests all the intention of continue in the direction of large e-commerce such as Amazon or Ebay and has all the credentials to be able to do it.
At the moment the shopping experience on Instagram includes at least two distinct platforms: the profile of Instagram itself e the Web site or the page to which the company's purchase link refers.
In the future, on the contrary, it will be possible to buy on one platform only. The intent is to make users spend as much time as possible on Instagram, making the complete shopping experience and making Instagram Shopping a real e-store.
That's why the feature will be added and made available soon Checkout which will simplify in-app purchases.
How to activate Instagram Shopping
To activate Instagram Shopping on your account, it is first of all necessary that it is a business one, that it has a Facebook account associate e its Business Manager catalog. Also you need to have an updated version of Instagram for the Shopping function.
Shopping mode once enabled it necessarily goes associated with a product catalog.
You can do it directly from your profile clicking on the gear icon to enter the settings, scroll down to the item Shopping from which Instagram will search for your product catalog from the Facebook showcase or from catalog file that you have previously uploaded to the Business Manager.
You can tag products in new or previously published posts. You can place up to 5 products for single image posts or up to 20 in carousels.
Tagging products is very simple and can be done towards the end of the post publishing process, after adding the caption. In the last screen of Instagram, before the publication they go to enter the names of the products to be tagged and then select them when they appear in the search box.
Many companies find in Instagram Shopping a functional tool for their digital marketing and they often have experts in the sector follow up this operation.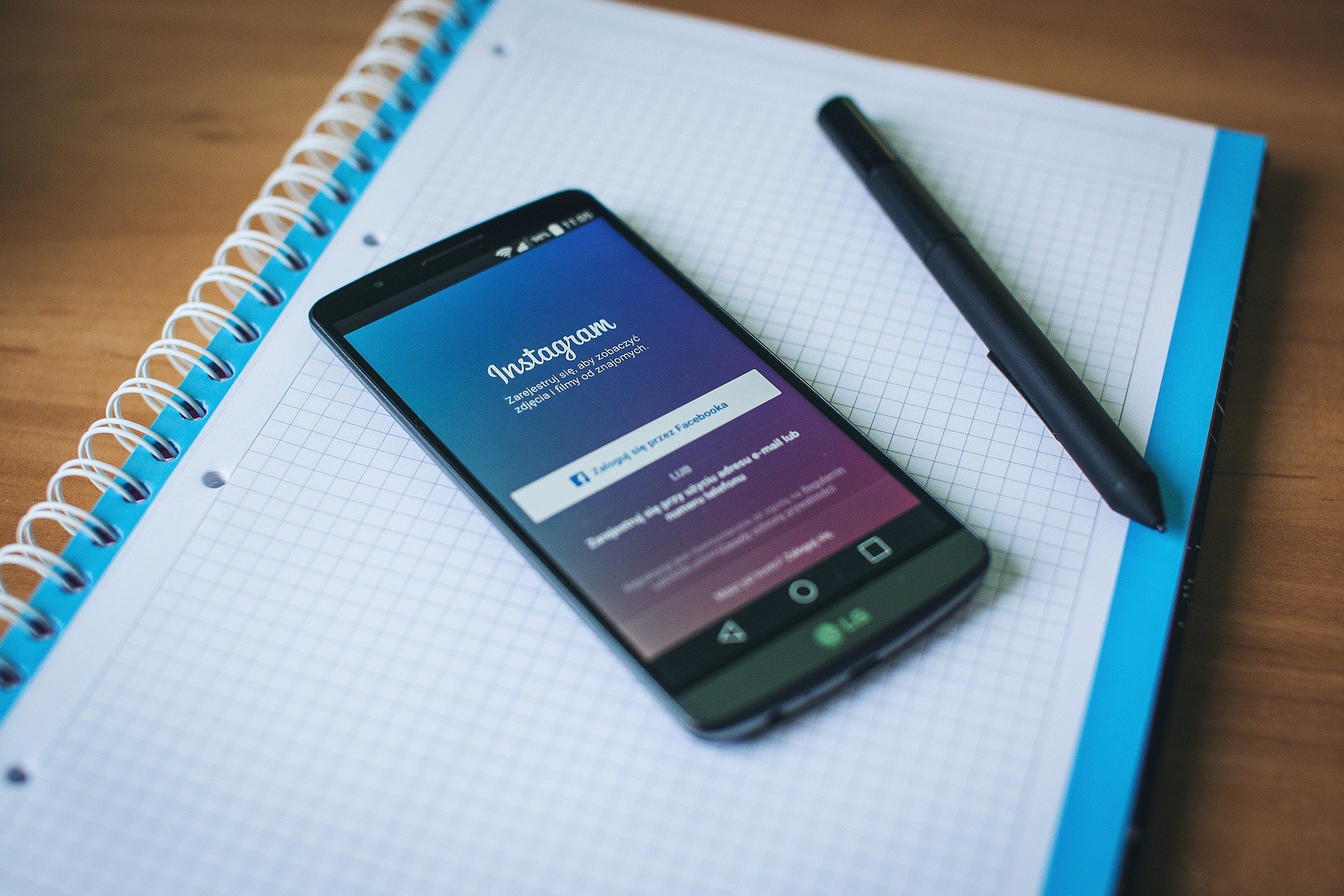 The news of Instagram in 2022
Instagram is a constantly evolving social networks, updates are proposed by developers on a monthly basis, often even weekly. Such updates most often concern the graphics but every year it is possible to notice notable expansions at the level of functionality. Among all it stands out the interactivity of Instagram Stories and the increasing emphasis on Reel's video content. But let's find out what the most recent Instagram updates are.
Collaborative post. Thanks to this new feature, when you publish a post or a Reel it is possible indicate in the tag a co-author of the content. In practice, the post will appear in the gallery of the profile of the two users who wrote the content. This is a very important novelty that has great potential for all those brands wishing to promote their products and services through a collaboration with Influencers. The "Collab" function therefore allows you to reach a wider audience and to increase engagement combining the brand's Community with that of the influencer with whom you collaborate.
More attention to the Reels. With the revolution of the vertical format of content, Instagram has made its decision to give greater importance to video content in the format of Stories and above all Reels. Instagram Reel aims above all at the collaboration between creators through features such as Remix or Preset Templates.
Transparency and attention to the user. In recent years Instagram has been recording numerous inscriptions by teenagers and for this reason he decided to introduce the function Take a Break, which invites you to take breaks in using the application, and has implemented parental controls to better protect even underage users.
New provision of the feed. Instagram has announced the choice to return to the display of posts within its own feed second a chronological order. You will then be able to select your favorite accounts, the contents of which will appear first in the feed, and after these it will be possible to see the contents of the profiles followed in reverse chronological order. This decision represents an advantage especially for profiles with little following and few interactions that were heavily penalized by theInstagram algorithm which in fact promoted content with greater interactions to the detriment of small creators.
The Instagram profile as a second website. The section "search"Of Instagram is replacing the Google search bar in many respects such as, for example, for the search for products, places to visit e captivating images. This is why the direction taken by the social network is to transform the pages of users more and more in real websites, because the goal of an Instagram profile is to convert visitors into followersjust like that of the website is about turning visitors into buyers. LThe general appearance of the feed will be of greater importance for the popularity of a profile as it will be its showcase.

Two always current tips for Instagram
As you have read, Instagram is one dynamic and constantly evolving social platform, which offers continuous updates for its functionality, design and algorithm. From our experience with this social network, however, we have understood that there are some always current rules to be successful on Instagram and promote your brand in the best way.
Be true.
The trend is to let the images be as natural as possible. Excessive editing work that no longer pays as it once did!
The only smart changes are those for add stickers and gifs other than create mostly corporate memes. The goal of the brands for the next few years is to add some humor to their posts trying to integrate meme and design, without ever departing from the general visual brand.
Transparency, authenticity and normality are the words that distinguish the evolution of the most popular social network today. As in the photo, you have to appear sincere, spontaneous and natural even on the profile.
Don't fall into the trap of bots and easy likes
Inflating the number of followers and likes is never a good strategy!
If once these tricks went unnoticed by the algorithm, now the latter is more and more be careful to unmask fake users and not only disadvantages them with the action blocking and shadowbans but penalizes them in visibility, giving space instead to those who grow their profile organically through interactions with real users. Here because for years we saw the real launch of the dwarf influencers (accounts that have between 1000 and 10000 followers).
This is because these accounts are more focused on precise market niches and very verticalized and have very high engagement rates approaching 10%. But above all why their contents are more authentic and original than those published by classic macro influencers, which most of the time convey messages that come from advertising agencies, collaborations and sponsored. It is no coincidence that in the last year, with the changes to the algorithm in this sense and the cleaning of the profiles implemented by Instagram, many macro influencers have suddenly experienced a shocking loss of followers.
That's why for the new year the app has guaranteed one greater transparency in this respect.
Here we are at the end of our complete and definitive Instagram guide. If you are unsure how set up manage your corporate Instagram profile you just have to ask! And don't forget to follow ours Instagram profile VivaDigital.it to discover all the contents, i tips and the strategies we offer you every week!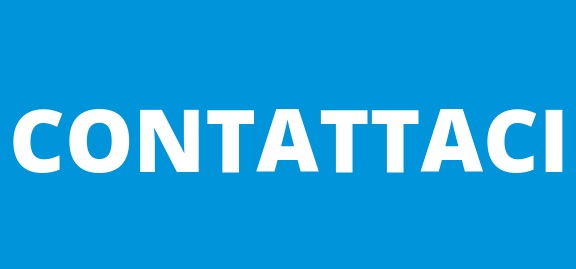 See all
Viva Digital® services