Many know and use it more than other social media that are also much more popular. The main purpose for which it was designed is to facilitate the job search in a world now 2.0 and this feature has made it LinkedIn is a platform that is as useful to people as it is to businesses.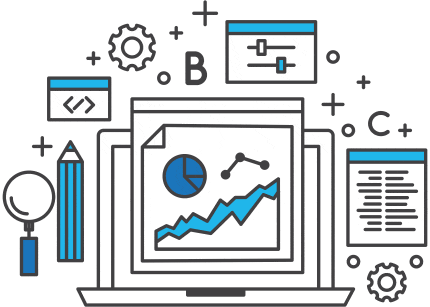 Most users signed up for LinkedIn after receiving advice from a friend right after they finished their studies. LinkedIn is in fact a quick and simple platform that allows everyone to make their curriculum vitae public and is therefore perfect for those who are starting to take their first steps in the world of work.
In recent years, the number of LinkedIn users has grown dramatically to a total of 562 million of people who use this professional network on a daily basis. This is a small number compared to other social platforms, but LinkedIn stands out for the presence of quality contacts over quantity.
However, not all users are yet able to use this network in the correct way and not all, therefore, are able to fully exploit its full potential. Just think that some people still believe LinkedIn is of no use in the search for jobs or clients!
LinkedIn is a platform that, if used properly, will allow you to expand your network of contacts exponentially. If you are among those people who are doubting or who have lost trust in LinkedIn then you have come to the right place, because today we propose you the complete guide to using LinkedIn, with particular attention to that of Corporate LinkedIn and to creation of new ones lead generation strategies.

Company page and personal profile: what are the differences?
In order to read and understand this complete guide to using corporate LinkedIn in the correct way, it is essential to have a clear understanding of the difference between personal profile e company page.
The first refers to the natural person with all his experiences and his curriculum; the second, on the other hand, corresponds to the page of a company, a company or a public body, such as a university.
The company page does not replace the professional profile and vice versa, a LinkedIn profile linked to your person does not exclude that you can also open a company page. To make the most of LinkedIn's potential, it is essential to know how to use these two tools correctly by integrating their strengths.
Il personal profile, in fact, it allows you to place yourself within the network in a more proactive way as it allows you to get in touch directly with other profiles and to comment directly on the posts of your network contacts. Also, through your personal profile you can send direct messages to other users and makes the process easier generation of new leads.
Your personal profile thus becomes the preferred channel through which to promote your company page.
LinkedIn B2B: how to open a company page
Having a LinkedIn company page is certainly the first step to start building a digital reputation, or in any case it remains an excellent base of support. It is certainly not a simple and immediate procedure, as for example it can be on Facebook or Instagram, in fact, to create a company page on LinkedIn some requirements are necessary which are clearly explained in the LinkedIn guidelines.
To open a company page, you need an employee or co-worker who owns one registered business email, without which it is not possible to open the desired page on LinkedIn.
Only after having opened your personal profile (and above all after having taken care of it in every detail), can you click on the "products" icon located at the top right of your LinkedIn homepage. From here you can create your company page: you will have to select the type of page (small business, medium business, large company or training institute) and enter the required information.
Once your company page opens, remember to change the public URL in such a way as to personalize it with the name of your company. It is also possible to assign to other users connected to your profile the role of administrator or other functional roles for the correct management of a company page, such as that of recruiter.
It is important, in fact, that LinkedIn is followed and made the most of the company. To do this, a line must be set from the very beginning corporate narrative which is consistent with the communication strategy adopted on the other social platforms. Furthermore, the page must not only be self-referential, but must always be interesting and dynamic. These simple rules obviously also apply to personal profiles, which, as we have already highlighted, can be used as a link and showcase for the company LinkedIn page.
The acquisition of contacts passes, in fact, from the personal LinkedIn profile, therefore consistency is required. Not by chance, LinkedIn recommends sharing content at least once a day. A good LinkedIn strategy will set you apart from the competition.
So let's try to understand what are the rules to follow to define one Marketing strategy for LinkedIn B2B.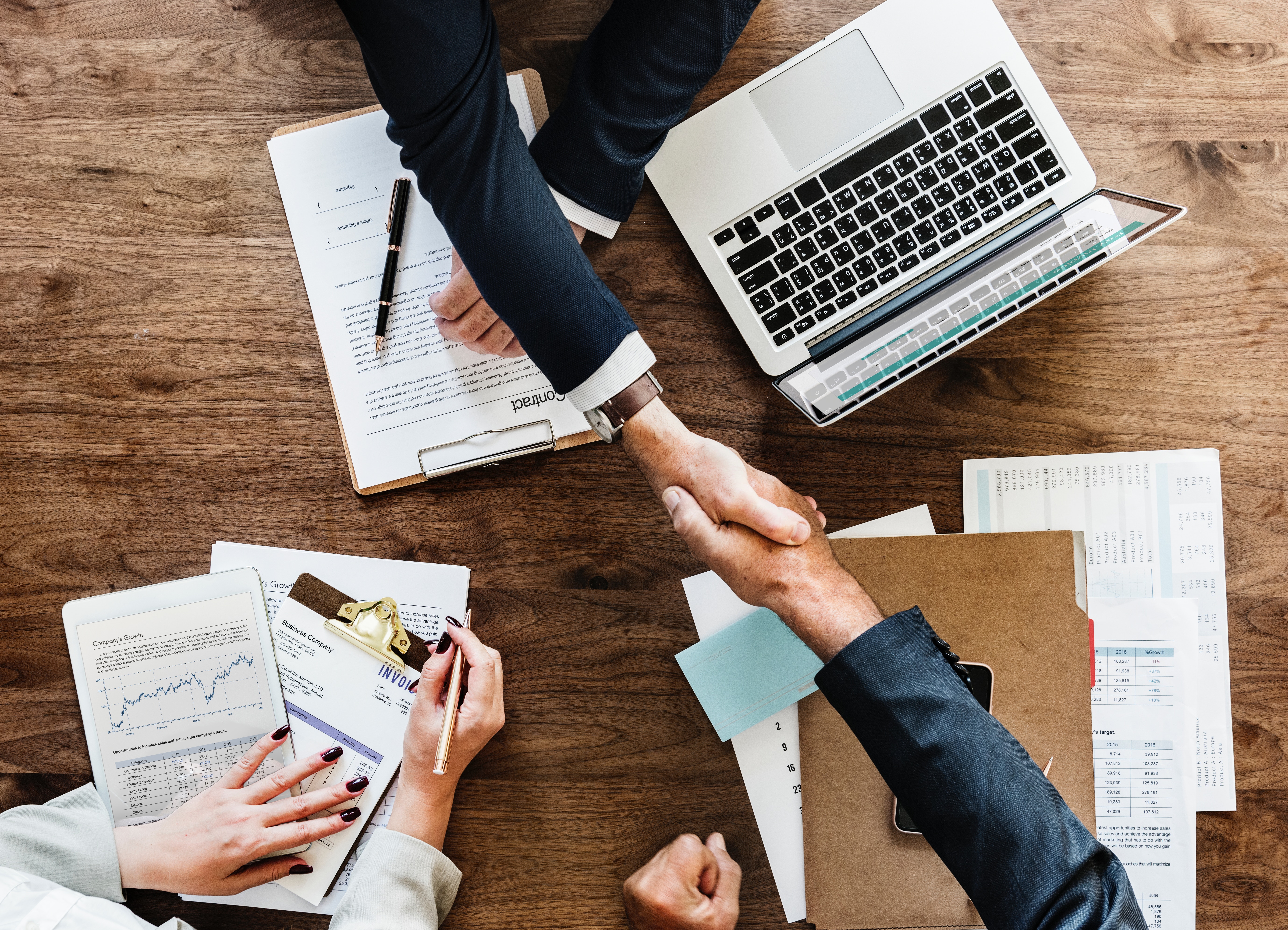 LinkedIn B2B goes through your company page
As we said, the LinkedIn company page it is the space that the platform has created for businesses. It is created and modeled to become a real simplified version of your corporate website.
Le five reasons why a LinkedIn Company Page is essential for a business I am
Gather following and followers;
Recruiting talent and attracting attention;
Presenting services and products;
Communicate effectively
Do lead generation, taking advantage of LinkedIn Ads that are exclusive to company pages.
So what are the benefits that a corporate LinkedIn page does it have for your company compared to a personal page?
First of all it was specifically designed for businesses, therefore a company page on LinkedIn, will allow you to enhance your corporate identity to 100%;
You will have the opportunity to create, as for personal profiles, different versions of your company page depending on the language you want to use;
The LinkedIn company page makes available to Analytics that allow the user profiling: engagement to posts, characteristics of your followers (seniority, sector, company size, role, statistics on profile growth, benchmarking with other companies);
Improve the activities of staff recruitment with job offers, for which profiling is done precisely following your requests and the interests of possible LinkedIn users;
You can create pages showcase for each of your products o services (up to a maximum of 10), single and independent from the company page to guarantee promotion towards more specific targets.
Having a company page is the only way to access the platform publication for sponsored posts.
Marketing strategies for your company page
The LinkedIn company page therefore becomes a space through which to present one's products and services as it is configured as a real showcase.
This social network can, in fact, be useful in creation of traffic also of interested users entering the company site. The purpose of LinkedIn is not only to find new talents to be included in your team, but also to seek out new customers interested in your company's products and services.
Also with regard to LinkedIn, as well as for your website, constant work is required SEO optimization, so that your search engine rankings are as high as possible. A good SEO job will generate traffic to the company page and consequently also to your site.
The company page, unlike the personal profile, also offers the possibility to collect data on visitors and analyze them.
The care of the LinkedIn page is the first step to make your company attractive on this social network. First of all, it is essential to choose carefully the cover image of your page so that it is of strong communicative impact. Then, it is important to write one complete and captivating description; finally, it must be put in place a feed optimization, with consistent and interesting content.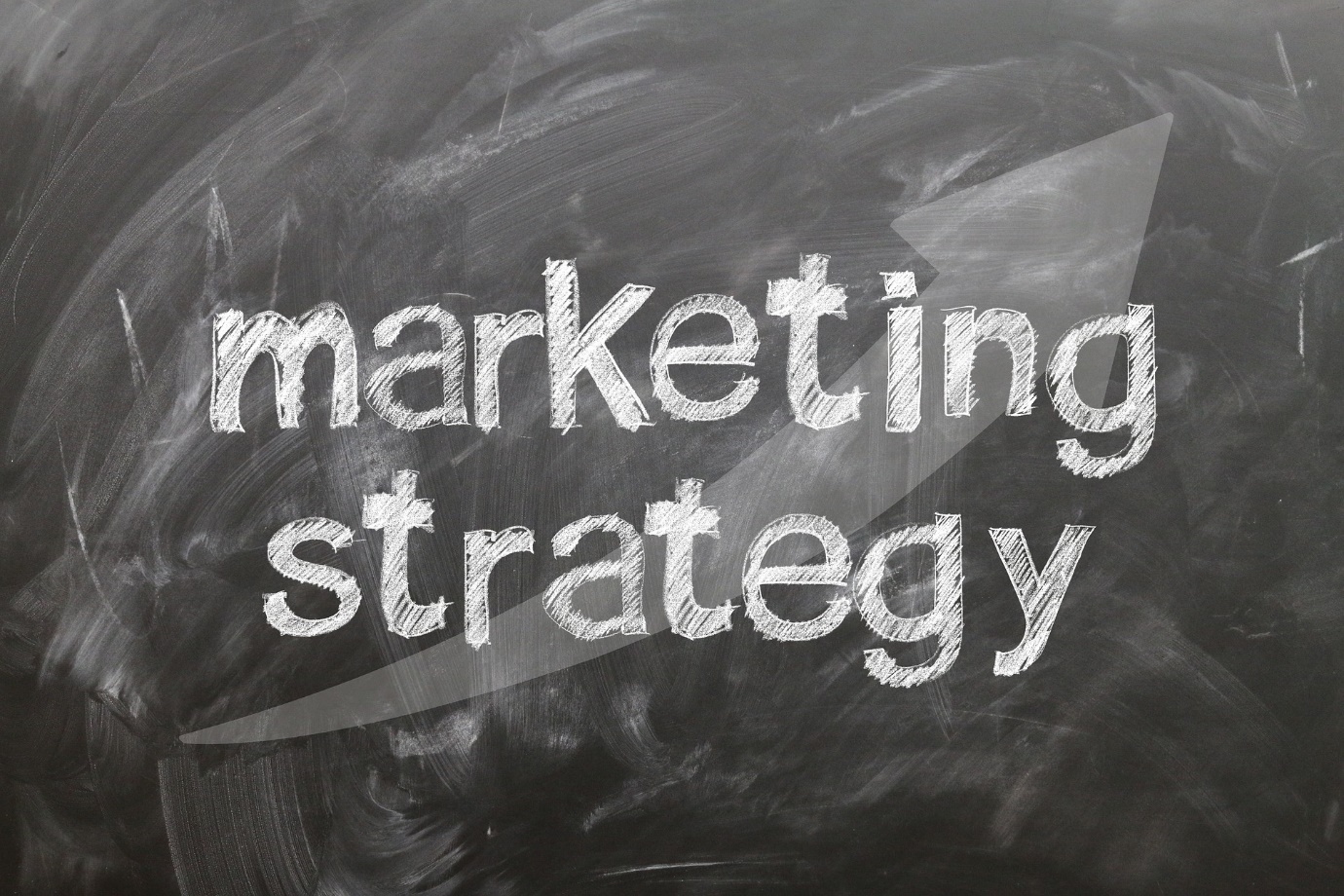 LinkedIn B2B what content to publish?
Even in the LinkedIn network, content is king. In addition to posting regularly during business days, it is essential to be able to find the right one balance between internal content and external content, that is, coming from other sources.
Indeed, a successful company is not only about itself, but must try to provide its connections with one broader overview of the sector in which it operates, sharing the trends and news of this sector.
When you share external content, remember to always offer a small comment or try to highlight the most important passage for you in the content you have shared.
Also, if your company operates in several countries, remember to create posts in different languages in such a way that the various followers have the opportunity to view the one written in its reference language. This localized communication strategy will give your contacts proof of a great deal of attention to them!
Another very important piece of advice to keep in mind when publishing content on LinkedIn is to also include multimedia content, especially images. The posts with images, in fact, as it now happens also on other social networks, reach a much higher number of interactions, likes and comments.
If, on the other hand, your company has its own Youtube channel, you can share your videos by including them in posts. Compared to other social platforms, on LinkedIn the videos uploaded from YouTube start automatically and are thus able to generate numerous shares.
Last advice, but certainly not least, when writing the copy of a content for LinkedIn, remember to insert one Call to action that allows you to acquire new leads!
LinkedIn groups, how to use them for lead generation
LinkedIn represents the ideal network to implement Lead Generation campaigns aimed at acquiring qualified contacts and genuinely interested in your products or services. For all those who work in the B2B sector LinkedIn represents the best platform to carry out Lead Generation activities.
In fact, LinkedIn allows you to get in touch with professionals involved in the decision-making processes of a company and on this platform users are generally more inclined to building professional bonds.
As we have seen, the acquisition of new leads can be done through Call to action linked to the contents published directly in the company page feed.
Another method for creating contacts is the active participation in LinkedIn Groups. In these groups you can in fact get in touch with other users interested in your sector and it is therefore essential that both the company page and the personal profiles of the individual collaborators intervene as qualified experts on the subject.
Once you have a thorough understanding of LinkedIn groups, you can create your own group dedicated to a specific topic of interest related to your company. You can also add groups created and managed by you to your company page.

Collaboration and creation of a Network
As we have emphasized several times in this article, the LinkedIn company page can only be exploited to the fullest if it is supported by a real network of personal profiles.
According to one study promoted by LinkedIn the personal profiles of employees and collaborators of a company are able to obtain a number of connections 10 times higher than the number of followers of a company page.
So, the business pages that manage to engage the personal profiles of their employees have the ability to attract more talent and potential users interested in their products and services.
If you want to promote your company page, you must therefore try to convince your collaborators to connect with the page and interact with its contents by commenting on the posts or sharing them.
An active network of personal profiles capable of interacting with your company page will allow you in a short time to reach a large number of users on LinkedIn.
Track results through LinkedIn Analytics
After creating targeted contents for LinkedIn, after sharing them in groups and after promoting the interaction of personal profiles, you must always remember to monitor content thanks to the function of LinkedIn Analytics, an indispensable platform for measuring the effectiveness of your presence and your activity on LinkedIn.
This tool allows the administrators of the page to check the progress of the activity on LinkedIn, observing the data relating to the number of followers and visitors. In particular, Analytics allows you to distinguish between the metrics related to company updates, that is, the number of views, clicks, reactions, comments and shares and the percentage of interest, and follower demographics.
LinkedIn Analytics it therefore allows you to analyze in detail the type of users who interact with your content and allows you to know their age group, their geographical location or their interests.
Being able to correctly analyze all this data will allow you to plan and structure the editorial plan for the publication of your content more effectively in such a way as to attract your target audience.

Linkedin Ads: Increase Brand Awareness and more
Another important feature to take advantage of on LinkedIn is represented by Linkedin Ads. Let's try to find out together what it is for and especially how it works?
Usually the Ads they are advertisements who use spaces within Social Networks such as Facebook and Instagram or search engines such as Google. They are basically used to sponsor your brand and products.
LinkedIn also moved in the same direction by creating a special web marketing tool that allows you to promote advertising content. In particular, LinkedIn offers a specific tool: campaign manager which allows you to create targeted campaigns.
It is possible to distinguish three different formats of advertising campaigns that can be activated on LinkedIn:
Sponsored Content
Sponsored InMail messages
Text Ads
But what's the difference between the three? Let's analyze them in detail.
LinkedIn Ads: Sponsored Content
Linkedin offers the first, i sponsored content, are the most commonly used. These are advertisements that appear on the bulletin board, or news feed, of the audience you have chosen and that is most suitable for your services or products.
Sponsored content performs a function of Brand Awareness, that is, they have the task of make your brand known to a large audience in order to attract new followers.
In addition, they can also be used in the key of Lead generation. Sponsor on Linkedin your services, will allow you to attract qualified leads and thus improve conversion rates.
When you publish sponsored content on LinkedIn, you can put in place A / B tests that allow you to test the effectiveness of updates by advertising completely different content to the same audience.
In addition, even for this type of content will be available graphs and analytics which will give an idea of ​​how the campaign is going.
LinkedIn Ads: Sponsored InMail messages
I Sponsored InMail messages they represent a direct contact with Linkedin users and basically allow you to send a sponsor message directly to the mailbox of the user who responds to the target you want.
The difference compared to Facebook Messenger is there and it is simply that on the most used social network, Facebook precisely, the chat can only be activated if the user has already interacted with the company or with the page. With InMail messages, on the other hand, after profiling the audience, you arrive regardless of the mailbox: message received.
But what is the main functionality of this marketing tool?
InMail messages allow you to improve conversions. In fact, the user, receiving the message directly in his inbox, will think that the sponsor has been created specifically for him, and in some way he will feel more inclined to read it than a normal Ads within the news feed.
In addition, conversions can also be tested for InMail messages. In fact, you can create different messages based on the audience. In this way the information that is sent is not standardized but personalized.
LinkedIn Ads: Text ads
The last, but not least, are the text ads. These are very simple but just as functional. Among all these three listed above it is the only type that can be used without a proper LinkedIn Page. They work when users click on them through the so-called PPC (Pay per Click) or CPM (Cost per Impression).
Once you have analyzed your company and made up your mind what are the points we want to reinforce we can proceed to choose the format that suits us. The rules for a successful realization of an advertising campaign on LinkedIn are almost the same as those used for campaigns on Facebook or Google. Messages must be concise and straight to the point, you know that users must be attracted with few words. A text that is too long tends to be clearly avoided by most.

What is the right LinkedIn B2B strategy?
Finally, let's try to understand what are the steps to follow to define yours LinkedIn B2B strategy winning.
First, it is necessary define your goals trying to understand if through LinkedIn you want to increase the visibility of your company (brand awareness), increase the views to your website (consideration) or generate new qualified leads (lead generation).
The target people to whom you want to target ads. A tip is to filter your contacts based on their professional role and always distinguish personal contacts from business ones. This is LinkedIn's strength, the details that can be selected are many unlike other Social Networks. Furthermore, the sector relating to work activities is very specific and allows you to carefully select the people you are looking for.
After selecting the format of the content you want to promote (text ad, sponsored content or sponsored inMail messages), you need to create your message, which must not be missing a call to action final that invites the user to finalize the conversion.
Once this point is finished, you can move on to the definition of a budget. You can choose between CPS (amount for each InMail sent successfully), CPC (campaigns for user conversion), CPM (to increase Awareness).
Lastly the campaign will always be checked so that the performance is always optimal and the results optimized. The data to always keep under control are the number of views and clicks, the CTR, the CPC and the number of conversions.
In short, LinkedIn it is certainly not a tool to be underestimatedIndeed, it is becoming increasingly important, but it is essential to know it thoroughly in order to fully exploit its potential as, as you can read from this guide, it can significantly increase Brand Awareness and other important aspects of a company.
What are you waiting for then? Sign up and write to us, we'll take care of everything!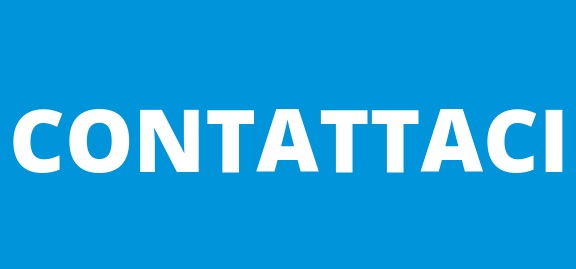 See all
Viva Digital® services