Facebook (Facebook Ads and the related PPC platform) is probably the most well-known, widespread and beloved social network on the web. It was born from an idea of Mark Zuckerberg in 2004 growing exponentially until today. It is a free web service that today has more than 1 billion subscribers, present all over the world.

Now the features of Facebook are well-known by – almost – anyone: on the user side, in addition to finding new and old friends, you can share news, upload photos and videos, share their thoughts, chat with friends and create groups or pages on topics of interest to oneself and others.
Registration is quick and easy, just enter some data and you're done. You can also have your page always active and at your fingertips thanks to the app that you can easily download to your smartphone.
All for free.
Facebook has revolutionized the way of life, the method of contact and how to socialize. Zuckerberg has changed the universe of marketing and its paradigms, so much so that he deserves the 13th place among the most influential men in the world according to Forbes.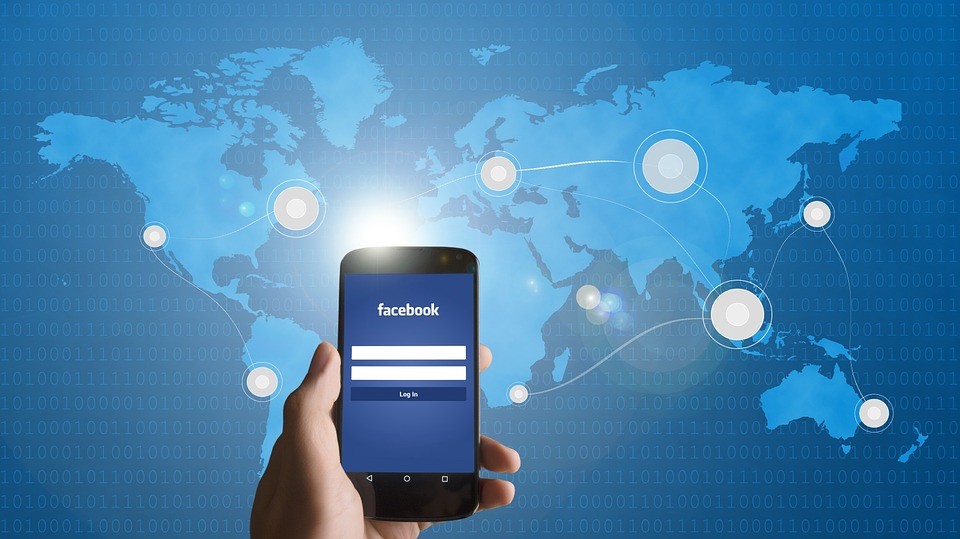 Marketing revolutionizes thanks to Facebook
In the process of memorability it becomes absolutely necessary to have a presence on social media, in fact through social networks such as Facebook it is possible to involve the online public, profile it and proceed with a targeted and targeted communication thanks to the collection and analysis of data.
The presence on social media strengthens the image thanks to the public's perception of greater proximity to users and the ability to listen (which can be implemented by the presence of targeted chatbots).
Facebook marketing campaigns have many tools, just think of Facebook Ads and then online advertising.
The possibilities on this social network are numerous: just think of the ease with which on Facebook you can increase the visibility of your brand, creating engagement with your audience; and related to this advantage there is also the possibility to collect data and analyze them, allowing the profiling of your audience and sending targeted advertisements, all this in the vision of a wider consolidation of the relationship with the customers already acquired. Next to the contacts already acquired, you can look for new potential users and customers.
But it is not only the pre-sale phase that must be of interest, in fact very important is the post-sale, Facebook facilitates the dialogue and the collection of feedback.
At the pre-sale stage can come in handy knowledge of Facebook Ads, it is a platform of the famous Social Network, the purpose is the creation and promotion of advertisements. Campaigns here are structured hierarchically: campaign, ad group, and ads.
First of all it is to start defining a target chosen from the definable categories in the sales funnel (Awereness, Consideration and Conversion).
The second step is to select important details for your campaign, for example target and budget. Then you can define the type of campaign, text, call to action and links. Once the campaign is launched, the last step will be monitoring.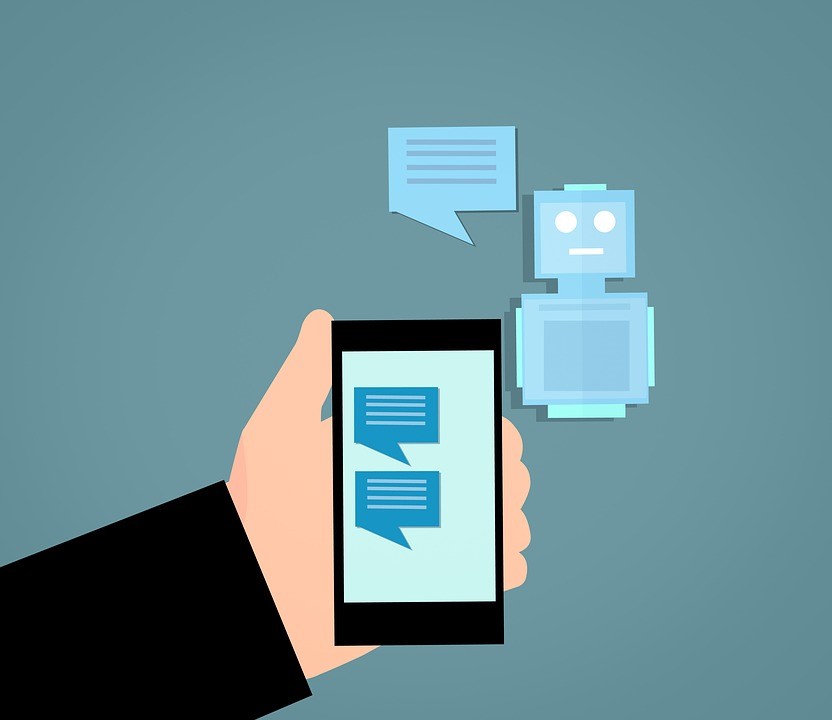 Chatbot: the future of Facebook Messenger
Facebook's Facebook platform also owns an instant messaging application: Facebook Messenger.
Its functionality is not only that of a classic chat that can connect two people. In fact, doing Marketing through Facebook Messenger is possible and easy, not to say almost mandatory by now.
Among the most innovative tools so far developed and used surely we find Chat bots on Facebook Messenger, but what are they?
The program is based on technologies of Artificial Intelligence, developed with the purpose of interacting through the chat instant messaging app in an automated way, thus allowing the presence and response to the key requirements with a attend of 24 on 24, seven days a week.
Why choose Facebook Messenger as a platform for your bot?
The answer is very simple and can be found in the numbers, in fact the app is used by about 1.3 billion people worldwide. Potentially then your customers could be reached almost everyone. In addition, with a good strategy that maybe also includes bots, you could get a competitive advantage over your competitors, since this platform is still little known and therefore not very busy, in addition to the speed of response and interaction that you would be able to achieve.
But exactly, what are chatbots on Facebook Messenger?
It is software capable of simulating human behavior, in fact it will be able to support a pre-set conversation with a user autonomously. The ultimate goal is to build customer loyalty. Acquiring new users is very important, and loss is not only a problem at the economic level, but also with regard to the image. Once you have acquired a new customer it is important to maintain and retain them, but also to collect feedback, comments, proposals, ideas and have an interaction with them.
Facebook is the platform that best lends itself to this aim.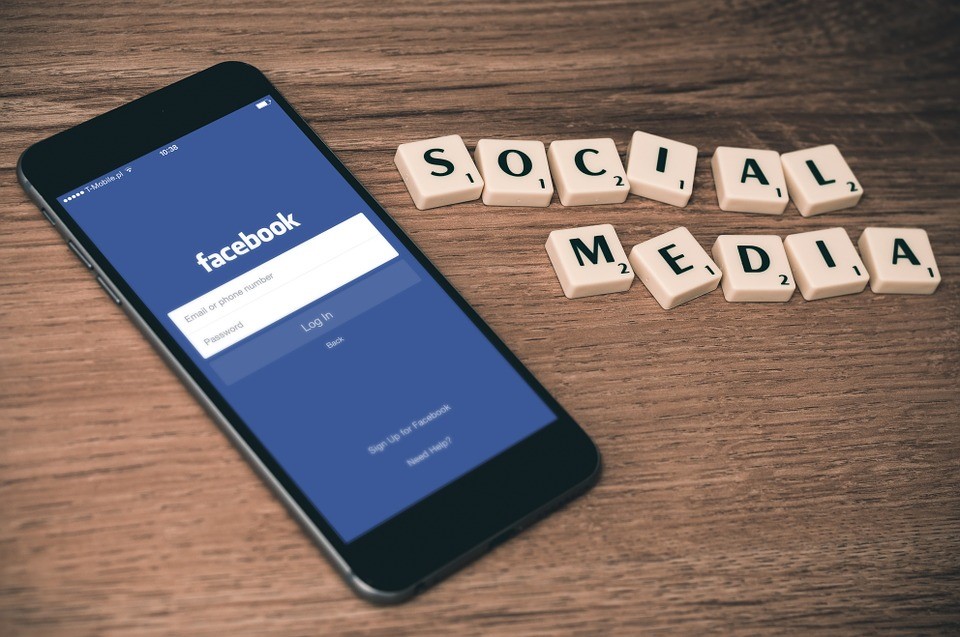 On Facebook the password is: Content is King
On this social platform fundamental is the theme of content, in fact a good narrative creates connection with the user. A good strategy is to get the user emotionally involved in the business narrative.
Content is important in the customer impression strategy, a good interaction allows you to stay impressed in the mind.
Storytelling must, in addition to involving, also allow interaction, so as to have a large active user base, important for visibility. It is therefore important to stimulate discussion and encourage participation.
All this must be followed by careful analysis of the audience.
The creation of pages and groups certainly helps the emotional involvement and user profiling.
Among the latest trends in social media interaction are videos. This type of content would seem, in fact, to attract the attention of the user.
If it is creative videos will encourage a greater user stay on the page. Facebook, therefore, is a social platform that if exploited to the best allows not only the sharing of interesting and appealing content, which attract the customer, but also a user analysis, data collection and profiling, useful for the creation of targeted campaigns on social media.
Finally, important, but often neglected, is the post verification operation, that is, comments and feedback from customers already acquired.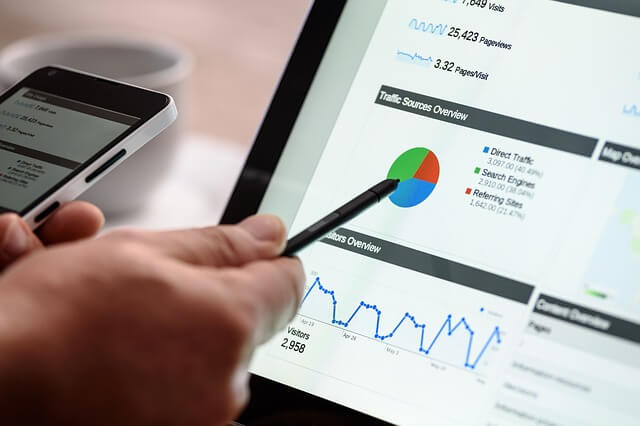 Facebook ads Facebook advertising
Social media has become a very effective channel for delivering online advertising, especially with regard to business. It has therefore become a priority of the world of e-commerce, marketing and advertising to know the dynamics behind Facebook Ads.
Facebook is a very interesting and practical social network, it is one of the most useful tools to grow your business thanks to user profiling. In fact, according to the preferences you can target the user, this information will then be reused for sending personalized campaigns.
Facebook is the perfect channel for building a solid fan base and loyal customers, a base that can be used to grow your online business.
The potential of Facebook Ads is manifold, it has enormous power, for example it has the possibility to create targeted ads according to certain parameters and targets outlined among the audience of users.
Some usage examples? Do you want to increase user traffic to your e-commerce site? First of all you need to create an effective campaign to reach the target chosen, after which enter on Facebook Ads the search parameters for the characteristics of the target you want to reach. Facebook Ads are paid tools that allow you to show ads, for example advertising, about certain products and services, all this happens by targeting the public by age, gender, geographical position, interests, events or other parameters that have been decided as a reference.
How can you target your audience? Very simple. Every day, users share through Facebook, through other social, information relating to them – by the interests, positions, situations, thoughts, and events that are relevant – these data, which we provide, are used to enrich the information that the database that Facebook has, all the information is taken and stored, these data are to profile the type of user who we are, and then selects the ads that are most useful to us. Facebook ads are effective precisely because of the large amount of information that users share.
Facebook is the ally for your business
Facebook can become a useful ally, a fundamental tool for the effectiveness of your business, but this only if it is used in the right way. Owning a business page has several advantages, for example an increase in people following a product or service helps to optimize advertising campaigns with Facebook Ads as well as to increase knowledge about a brand or product. To obtain the concrete advantages of this social platform, however, it is necessary to carry out some effective and targeted activities of Facebook Business.
There are some steps or tips to follow to get the most profit from Facebook targeted for your business. First of all it is good to be present on the social platform but with a strategy: it is not enough to open a company page and share photos, news and anything else. People in all this have a decidedly relevant and decisive value in communication and business. A strategy in content as mentioned is very important, you need a defined editorial plan, but captivating posts are not the only thing, in fact you need to offer your fans interesting content, yes, but above all targeted.
Let's remember that: "If content is King, then context is Queen".
Facebook ads (which we'll talk about later) are always original and engaging, taking advantage of all the potential offered by Facebook, starting from the free ones, up to the paid ones as well as Facebook Ads (which we'll talk about later). Important is to carry out a work of storytelling, in fact need to attract and excite their audience, the contents must be captivating and exciting, using simple and persuasive languages. Content must please, must engage, if this happens it will spread spontaneously through comments, shares and interactions. This will bring to your business visibility.
However, the content is self-serving if there is no interaction with its audience. You have to approach your users, dialogue with them, interact, answer questions and feedback that are positive or negative and respond in real time (here chatbots can come into play). Like any social network, Facebook, represents a tool of relationship with its audience. Be active.
Facebook's Facebook PPC platform: Facebook Ads
Last step, as already mentioned, is the creation of sponsored ads, thanks to Facebook Ads. Facebook has a huge, impressive user base, taking advantage of the data provided spontaneously by users can be an opportunity not to be underestimated for your business. Therefore, you also need to include paid ads in your publishing plan, in order to increase your online visibility and always find new customers. With Facebook Ads, relatively small budgets are enough to reach large audiences, targeted with pre-chosen parameters, such as interests, behaviors or socio-demographic information. The management of Facebook campaigns is not for everyone, in fact for a precise theme like this it is always better to turn to professionals, you need knowledge of the functionality to be able to get really effective campaigns.
Last but not least, we find data analysis, feedback and insight. Facebook makes available statistics and data to evaluate its performance and measure its business, evaluating the results obtained. Knowing how to analyze metrics is important for post evaluations and identifying strengths and weaknesses. Customer feedback is also very important to evaluate, or you could run the risk of dissatisfaction.
Follow the page with a criteria, interact, use sponsored and paid ads, and evaluate data and feedback, will help you better manage the possibilities that Facebook offers for the business: getting the most out of it. Clearly where the capabilities do not arrive and for more technical operations it is always better to turn to professionals in the sector. Leveraging Facebook in favor of your own business has never been so close.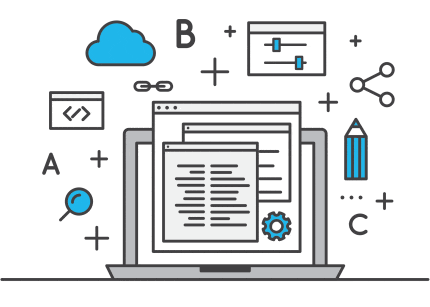 Facebook Ads: what is it and why use it for your online advertising
Those who use it since 2004 have had the opportunity to witness the unprecedented development and growth of this Social Network.
From NEWS to Bulletin Board, from Status to photos and videos, from tags to Timeline, From Facebook Ads to stories. Facebook has revolutionized the way we live and socialize, the way we relate to the world, communicate and share, even the way we perceive time.
Needless to say how Zuckerberg, from computer scientist in his twenties to entrepreneur and one of the most influential people in the world, multibillionaire and philanthropist currently ranked 13th in Forbes ' ranking of the most powerful in the world, has totally distorted the paradigms of marketing.
Now we will talk about Facebook Ads, one of the most used online advertising platforms in the world.
If you still do not use it and are wondering if it is the right choice, you are in the right place. What is Facebook Ads, how are its campaigns structured and why use them?
Facebook Ads: what is it and how are its campaigns structured?
What is Facebook Ads? Facebook Ads is the platform of the homonymous social Netwok used for advertisements.
As with Google AdWords, Facebook campaigns are structured in a hierarchical manner, on three levels: campaign, group of ads and ads.
To create a campaign, you will first need to define a goal, choosing from 3 macro-categories that reflect the sales funnel: Awareness, Consideration and Conversion. Once you have indicated the goal, you can select the details of the campaign: target, budget, publication time, offer and placement.
At the level of ads it will then be possible to set their type (image, carousel, video and others), texts, call to action and destination links.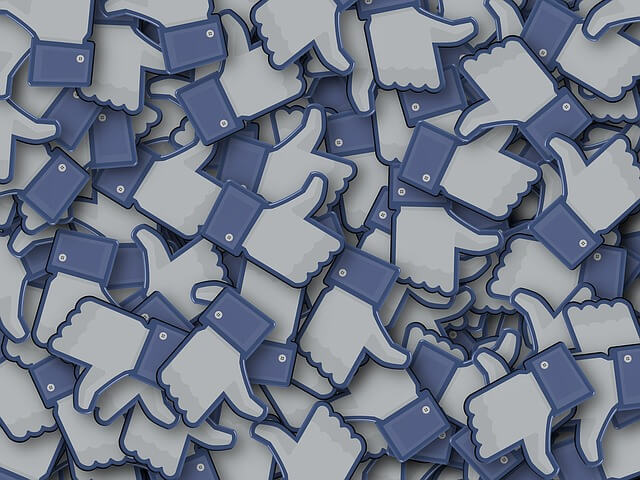 Why use Facebook Ads?
Why use it?
The answer is very simple: needless to say how much Facebook has entered the lives of billions-literally! – of people around the world, from Harvard to American universities, to European universities, to the whole world. With these premises it is almost inappropriate to ask the question, but let's try to give a more complete answer by listing a number of valid reasons to use Facebook Ads as an acquisition channel:
Billion Facebook Facebook users at a click: to date, there are 2.2 billion active Facebook users; your customers are, will be and will remain on Facebook for quite some time!
Data: Facebook is certainly the result of a brilliant idea, but if it has become a global giant it owes it to a reason: Big Data! Billions of users correspond to an almost infinite number of data: doing marketing and not using it is a real "crime".
Precision in the target and optimization of the campaign: we just talked about the amount of data to which you have access; the implications are obvious: almost perfect targeting. Users are profiled based on demographic information, educational background, family composition, interests, location, actions taken on the web and much more – and in an extremely intelligent way! In addition, Facebook is a great remarketing tool: Sponsored Ads for visitors to your site will be a great method to increase conversions.
Efficacy: Facebook Ads, simply The increase of the ROI recorded in the media in both the B2C and the B2B is very high: a good campaign Facebook is, nowadays, an essential element for anyone who wishes to approach the world of online marketing – and, needless to say, this should include any business, operating in any sector.
Diversification of risks: we have already said this in the past, but we want to reiterate this: the world of the web is constantly evolving. There are no granitic beliefs, there are no immutable rules. Relying on a single paid acquisition channel – Google AdWords – is certainly not the least risky strategy. Diversifying acquisition channels is and must be the only viable strategy.
Facebook Instagram Ads uses the same platform as Facebook. That Instagram has been acquired by the giant of Zuckerberg is now known, but there is more: with a simple tick on a box you can choose on which Social Network to display the campaign. Creating Facebook Instagram Ads campaign means, in other words, being able to transfer it to the Instagram page in a single click, further expanding the coverage.
The cost per click is generally lower than Google Adwords. It is not an absolute rule, but CPC tends to be lower in many areas: try to believe.
Stay in step with the times: after a gap of 14 years since its launch, Facebook is continually growing – do you think currently is worth more than $ 500 billion, about 41 times the value of Twitter – and the budget dedicated to advertising on a social network doubled in the last two years, are in constant increase – growth in 2018 is over 26%! How not to rely on the most revolutionary Social Network ever?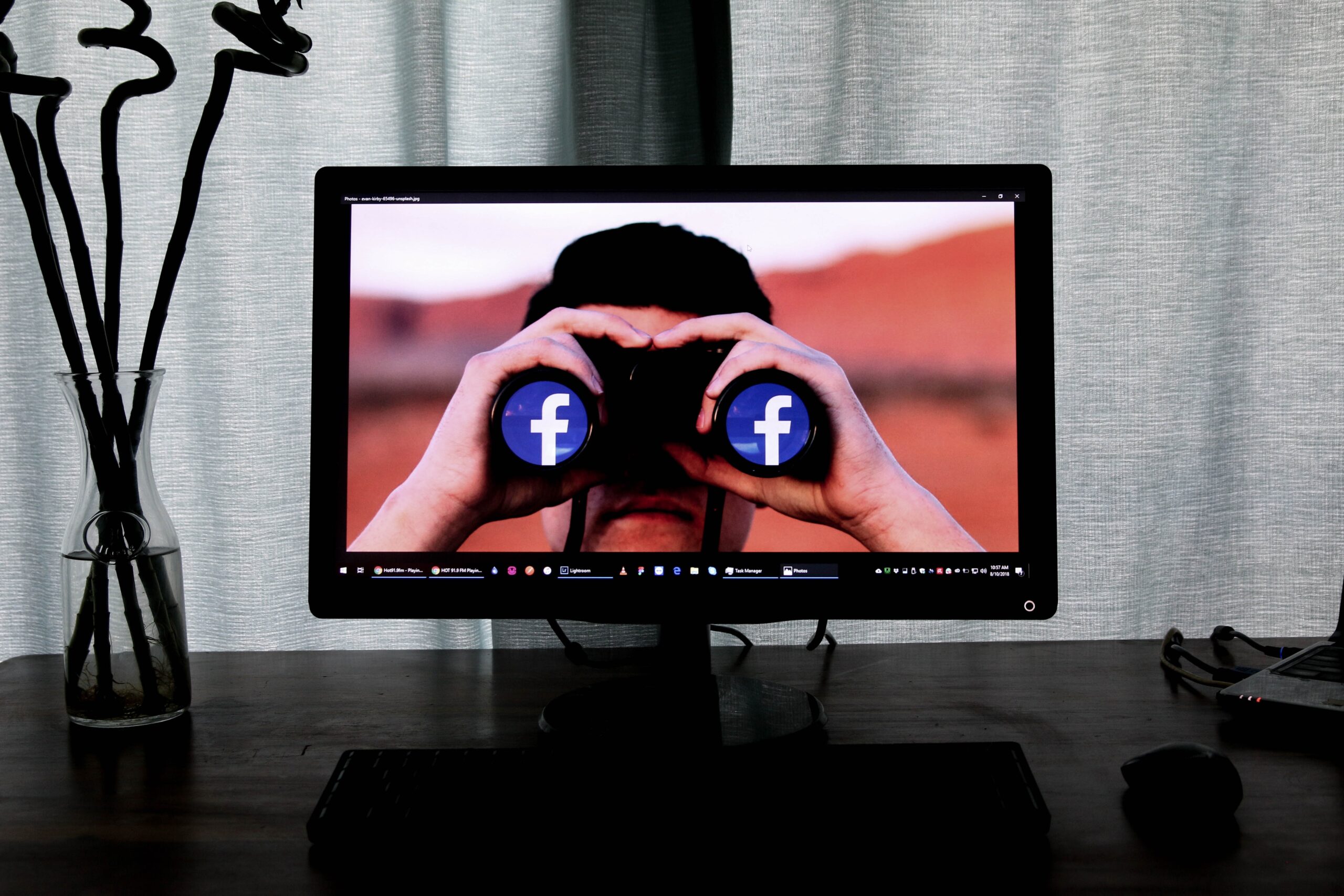 Facebook Ads vs Google AdWords
When it comes to paid online advertising, relying on Google AdWords always seems like the most discounted option. Why also consider Facebook Ads? What are the differences between the two channels?
First of all, it is good to identify the fundamental difference: advertising on Google is generally aimed at a conscious question, since it is ads connected to direct search by users. On the other side, Facebook covers the latent demand: it allows to reach potential customers, adequately profiled and targeted.
To understand which tool to use, it is therefore first necessary to ask what the objectives of the campaign are.
If you target the latent demand, i.e. not expressed or manifested through a search, Facebok Ads is definitely the most suitable choice: it offers a valid alternative to the Google Display Network, allowing you to show the advertising to the target custom. If you want to turn to a conscious question, the classic ads on the Google AdWords Search Network will be the most suitable choice.
But it doesn't end there!
Facebook is a great remarketing tool: by selecting users who have visited a particular web page, you can create ads that target the traffic obtained from your website, regardless of the acquisition channel.
In general, it is advisable to use both platforms together: first of all, this allows you to get a good coverage, going to reach latent demand that potential; in the second place, also simultaneously use Google AdWords to ensure a good ranking with certain keywords to avoid the risk of "give away" potential customers to your competitors.
One last tip: a Facebook Ads campaign may seem simple, but it requires a series of evaluations, analysis and continuous monitoring and refinement through AB test. Since these are always paid campaigns, it is advisable to turn to those who, within the company, have more skills and experience in the field; alternatively, asking for advice from external consultants can be the best solution: you will save time and money!