More and more often in the field of marketing we talk about Lead generation, or in the more common abbreviation Lead Gen.
Lead Generation on web and social channels is an essential service for all those companies that need a constant influx of contacts to work on to acquire customers or potential customers. Lead Generation is one marketing strategy that intercepts, channels and builds loyalty contacts useful for their business by creating a process useful for conversion.
Not only the large companies that have large sales branches need to generate new leads. In fact, even small and medium-sized B2B businesses can no longer do without an updated one contact database in target per increase your customer package.
All businesses need to turn to a lead generation agency!
So let's try to understand who it is for, how it works and what are the techniques tested and updated to 2022 in the field of lead generation. In this article we will explore all the potential of one of the most interesting and effective digital marketing services of the last years: lead generation on the web will have no more secrets!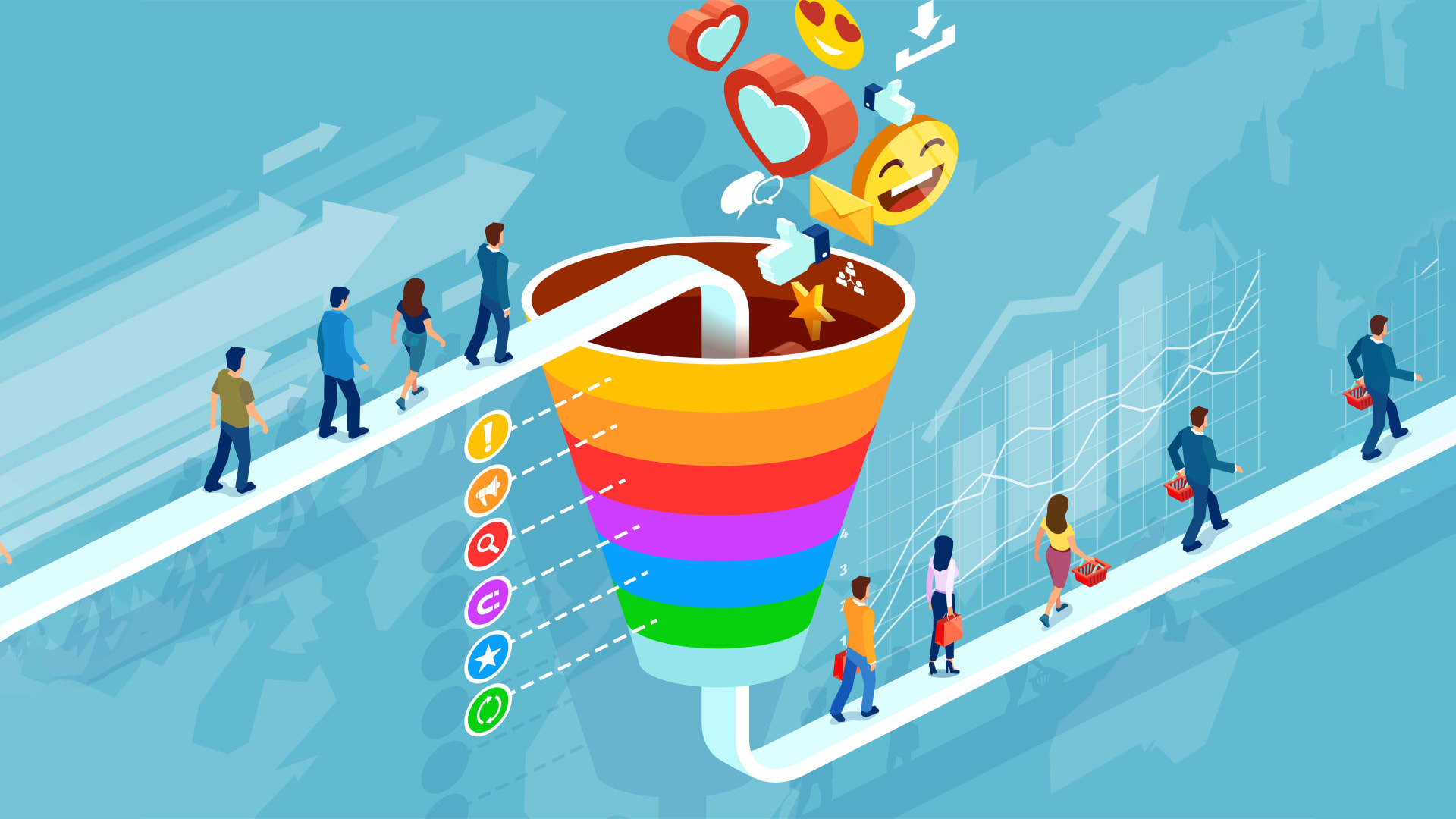 What is Lead

Generation
With the term Lead generation, literally lead generation, we mean that set of techniques and strategies to attract potential customers and insert them in mechanisms that record their contact, precisely the lead. The more precise and targeted the generation process is, the more the lead will be on target with the potential customer we are looking for.
This lead can then be contacted in different ways and formulas, including emails and the classic telephone call.
The goal of lead generation is create contact lists (complete with emails, but also telephone numbers, physical addresses, etc.) to reach potential customers and warm up communication with a series of digital strategies that bring it just like a funnel, in fact funnel, ever closer to conversion.
A lead generation agency specializes in this specific inbound marketing process in which the user is reached and convinced when he himself decides that he needs you and your services.
This is not spam or cold contacts (the so-called cold call related to outbound marketing), as many might think, as all the leads generated have given their consent to the processing of their personal data and to be contacted in the future.
In a nutshell, the leads generated are your potential customers, who definitely need your service, but they don't know about your existence, they don't know you enough to be able to trust and entrust and they need to be worked on longer than a contact. spontaneous.
Inbound and outbound marketing: what are the differences
Before delving into the study of lead generation, it is necessary to understand what it is difference between outbound and inbound marketing in the field of acquiring new leads.
Outbound marketing was widely used in the past decades, i.e. before the advent of digital marketing.
I outbound marketing methods, in fact, they consist in the massive transmission of emails and messages or in the creation of cold call aimed at a targeted audience that has not necessarily given their consent to receive certain content. Outbound marketing had high management rates and ineffective customer conversion, as it only aims to sell the product or service without actually helping the consumer.
In reverse, inbound marketing, does not neglect the engagement of consumers and aims to establish a lasting relationship with them that aims to bring potential customers to make a purchase. This type of lead acquisition therefore focuses on contact with the user and not on sales as it seeks to intervene in the early stages of the potential customer's decision-making process to establish a relationship of trust.
Unlike the now obsolete outbound marketing strategies, therefore, inbound marketing is more effective and also manages to optimize the budget invested for the acquisition of leads.
Inbound marketing is therefore the basis of lead generation and take advantage of the different techniques of digital marketing not only to find new potential buyers for your products and services but also to start a loyalty process.

How to do Lead Generation on the web
When it comes to lead generation, the word is often associated funnel.
It all starts with having in mind a good path through various tools that the web makes available to reach the goal: the conversion of leads into customers.
First of all let's start by saying that "funnel", which means precisely funnel, it is not a term chosen at random.
The visual metaphor of the funnel explains to us that many users first come into contact with your business, but only some of them become real customers.
In an effective lead generation action, the funnel must have the least possible difference between its initial and final phase: the lead dispersion rate in the conversion process it must therefore be as low as possible.
The 3 phases that make up the contact acquisition funnel can be summarized with these 3 terms:
Awareness: make potential customers aware that they need a product or service.
Considerations: lead potential customers to consider the purchase of a product and service as an answer to their need.
Decision: transform the potential customer into a real customer leading him to finalize the purchase.
To start a lead generation funnel on the web you can use many methods. You can in fact use web platforms or resort to Google Ads for lead acquisition through the oa search channels Facebook Ads to acquire leads through social channels.
In all cases, whatever lead generation strategy you want to adopt for your business, it is essential to be supported by a good web structure, that is, by a site with pages designed for a high direct conversion or from specific landing pages.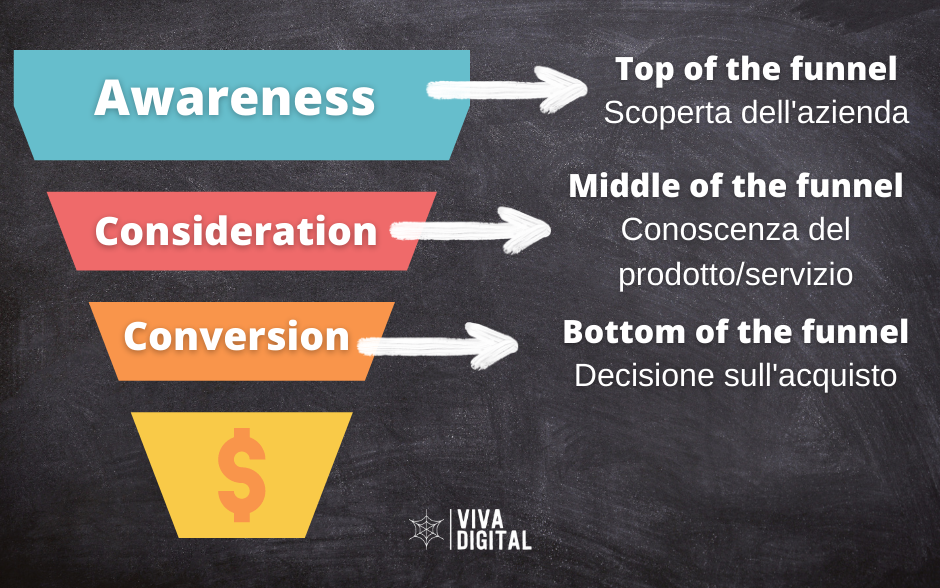 Lead generation funnel with Google Ads
Google Ads is based on the keywords that users search for on Google, and targeted ads are created to satisfy those searches.
The goal of Google Ads è intercept paid traffic for certain keywords wisely chosen when creating the campaign.
Lead generation in Google Ads occurs through search advertising campaigns that are shown to users who search related to keywords associated with your product or service.
Once you have then selected the Keyword of interest of your potential customers, the next step consists in create an advertising campaign with a high rate of involvement.
In this first phase it is not necessary to dwell on the characteristics of the service or try to make the company known.
It is important to grab the user's attention and push him to the next action which is to click on the ad. In fact, when the user clicks on the ad, he lands on the site or on one landing page dedicated and this is already a first success of our lead generation funnel.
The contact that makes this click enters theremarketing action and can be retargeted with other marketing campaigns.
To ensure that the Google Ads ad is highly performing we can use very aggressive calls to action or help us with a tool that immediately attracts attention and guarantees a free and immediate response to the research that has been made.
This second lead hooking technique is done via a lead magnet, a term that evokes a visual metaphor: just as a metal magnet would, so the lead magnet is meant to attract potential leads.
Acquiring leads through Google Ads leads to acquire qualified leads as sponsored ads are shown to users already profiled on the basis of certain characteristics that make them potentially more interested in certain products or services.
If used in the correct way, thanks also to the support of a lead generation agency, Google Ads, allows you to create increasingly effective lead acquisition campaigns and above all to optimize the budget invested.
Social Lead Generation Funnel
Another important starting point to set up a lead generation funnel are social media. Facebook Ads it tends to be more suitable for B2C but for some years it has created a structure capable of generating contacts in B2B, directly through social networks (Instagram and Facebook) and without necessarily having to invest in landing pages.
Since nobody on Facebook is voluntarily looking for a product like yours, unlike Google Ads, you should first ask yourself: your Buyer Personas actually uses Facebook? And would your social presence be able to support your lead generation campaign in terms of image? Have you created an editorial plan to produce useful content to increase the sense of trust and authenticity in your potential leads?
A lead generation agency always take this into consideration before investing in your advertising budget for creating advertisements on social media.
Furthermore, it is necessary to be very careful in the creation of lead generation campaigns on social networks. In fact, unlike Google where the lead cannot preview anything except by clicking on the ad, Facebook could turn out to be a double-edged sword if careful social management is not performed.
Means Facebook Ads in fact, your lead generation ads will be shown to users who do not follow the company but are within the target of the ideal customer. Users can be targeted selecting specific parameters such as location, gender, age, occupation, relationship status and interests and that is why it is possible to get closer and closer to what is the standard customer of each company.
When it comes to lead generation on social media, it must be considered that people are more enticed to take an action if they can then receive a reward. The contents promoted on social networks can therefore include:
Prize competitions: create themed contest, which are giving away a free service or product, is a very effective strategy for making lead generation through social networks. Always remember that the prize must be in line with your brand image and at the same time it must be attractive to users who follow your social page.
Promotional Codes: offering a promotional code for those who subscribe to your newsletter or take another action on your site is an effective way to generate leads on social networks.
Lead magnets (which we will talk about in more detail in the following paragraph): consists of creating quality content offered free to the public in exchange for elements that may be useful to your promotion strategy, such as an e-mail address or a telephone contact.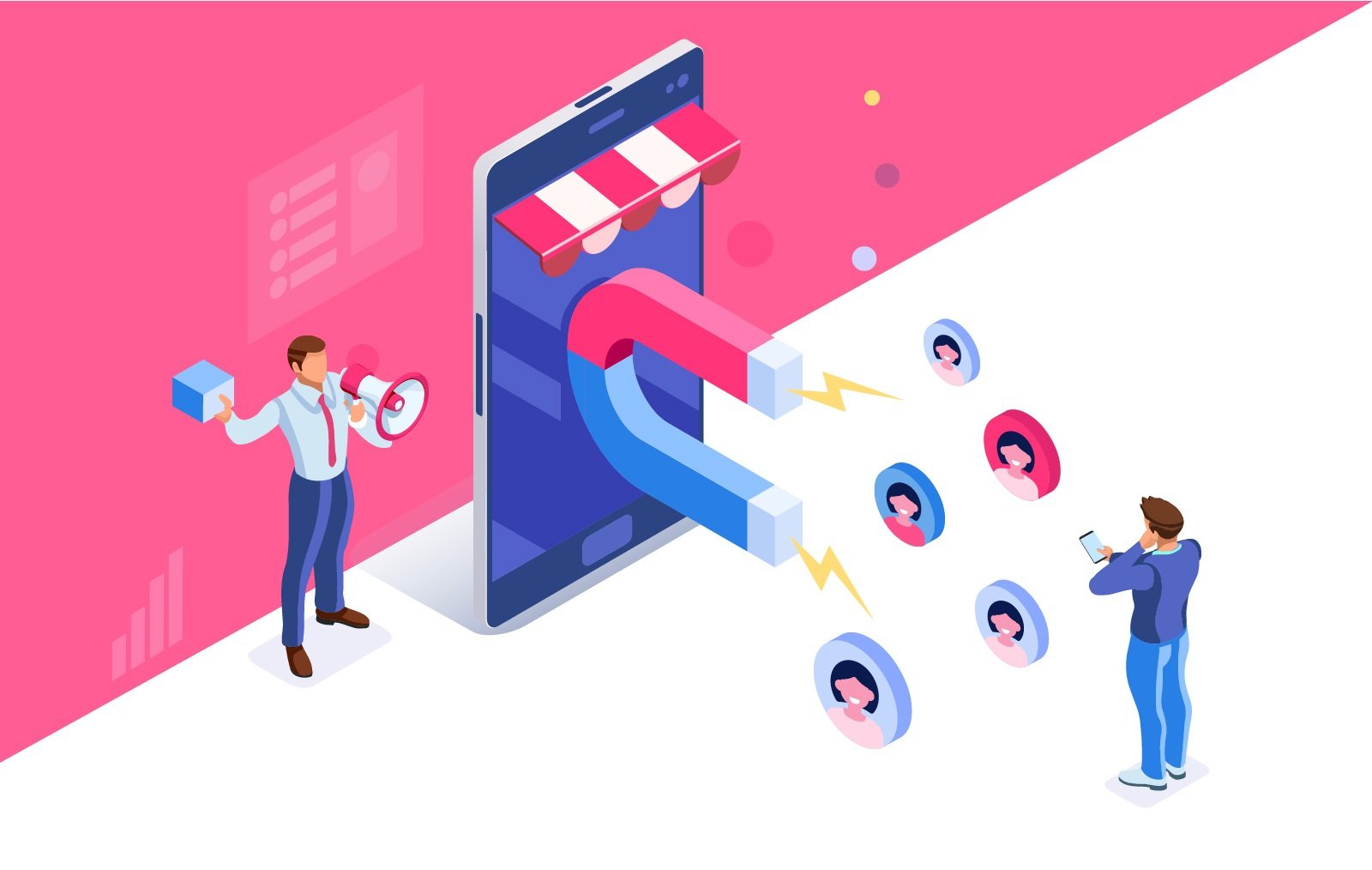 LinkedIn and lead generation
In recent years, new lead generation strategies have also been developed on LinkedIn. This social platform looks like one network of professionals that interface with each other on issues mainly related to the world of work, but not only.
LinkedIn offers the ability to create personal profiles, dedicated to individual individuals, e company pages, dedicated instead to companies and businesses. These two types of users interact with each other in a single network.
LinkedIn then allows you to take advantage of the company page to create a narrative line clear and well-defined around the services and products offered, but also allows you to use the personal profiles of users to create greater and personalized engagement.
Through the creation of detailed posts it is therefore possible to start a lead generation process similar to what happens on other social networks, but aimed at a smaller and already targeted audience.
Linkedin, in fact, allows you to get highly qualified leads based on the target you want to hit.
With LinkedIn Ads, you can also create lead generation form which are distinguished from simple announcements and which can also be proposed via message. These contents are presented as forms which, once filled in, redirect the user to a specific landing page.
LinkedIn is therefore an innovative platform to be exploited especially for B2B lead generation!
The importance of the lead magnet
As we have already anticipated, the lead magnet is quality content that is offered for free to potential customers in exchange for their contact information such as email or phone number.
The aim is to get the contact into the lead generation funnel in the most natural way possible or inviting them to receive for free something that is immediately useful and immediately usable or something that recalls the brand, at any time if they need it.
In practice, therefore, through a precise call to action (CTA) users are invited to click on a specific link that refers them to one landing page. On this page specially created for this purpose, users can fill out a form with data chosen according to your market needs. Once this form is filled in, the user displays a "Thank you page " from which he can receive the lead magnet and receives an email that has the purpose of starting a conversion process that leads to user loyalty.
Among the most common and most used lead magnets we find: checklist, e-books, videos, webinr, definitive guides and other downloadable content that is interesting to your target audience.
In the B2C industry the most common lead magnet is the possibility of receive an exclusive coupon or discount, accessible only after leaving your email contact.
On the other hand, in the case of B2B services for which a paid consultation is generally required, the most used lead magnet is the free quote.
The outcome of lead generation campaigns it depends a lot on how many people you can get into the funnel and therefore the more the lead magnet is captivating and incentive for the target audience, the easier it will be to generate contacts.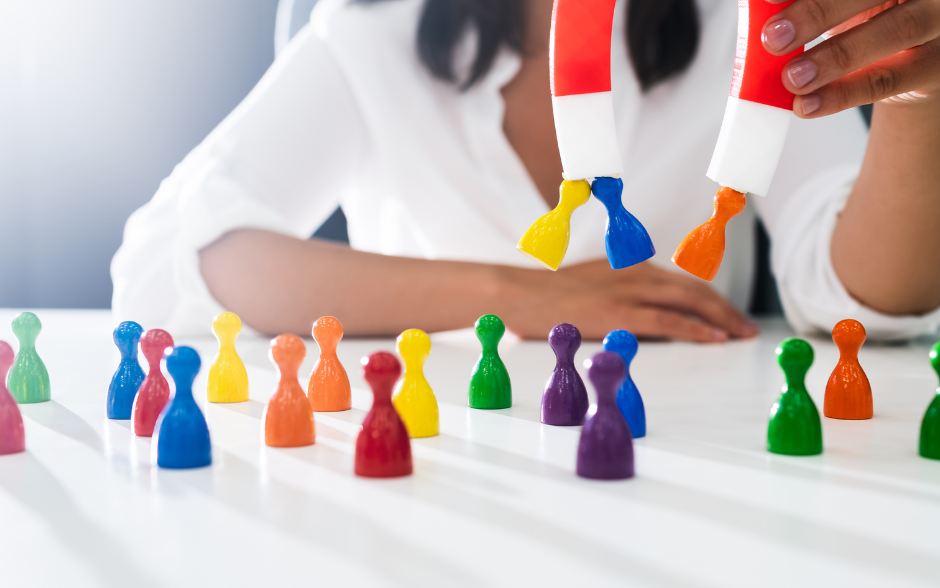 Contact nurturing with email automation
Email marketing is a tool that has always been used in digital marketing. It turns out in fact useful to the company because it is part of direct marketing and therefore allows you to interact and find new business opportunities. In particular, it is a tool that, if used correctly, allows you to increase sales, generate leads and increase the trust of your customers.
There is a particular mode of email marketing which is called email automation and it is a business strategy that fits within the inbound marketing funnel. It is therefore a system that has customer loyalty as its main purpose.
The contact lists acquired through lead generation advertising campaigns can be worked on in many ways. In the past, telephone calls were frequently used, while today contact through is preferred automated emails.
This process is called nurturing, which derives from the English verb "to cultivate, to nourish". The contacts are in fact fed with contents that they receive via email from time to time; each email has the purpose of informing, intriguing and bringing the user closer to the end of the funnel, or to bring him to conversion.
There are many systems that allow you to work these contacts through email flows, among the most common email automation software we find Mailchimp, Sendinblue e mailerlite.
Email automation basically consists in sending scheduled emails sent at pre-established time intervals. The automation flow can have an increasingly diluted duration over time, until the contact decides to take a subsequent action.
In a first phase, the user is encouraged to perform minimal follow-up actions that increase his own awarenss and its consideration towards the brand. By continuing in this way, it leads the user to accomplish the real action established by the lead generation campaign: sale of a product or service, telephone approach, booking an appointment or advice.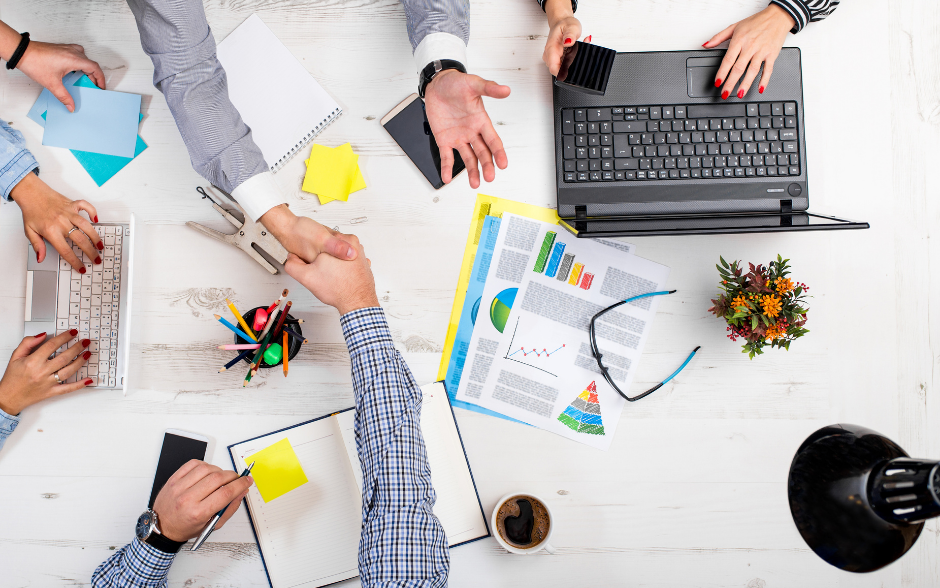 Who needs lead generation
In these paragraphs we have therefore tried to explain what lead generation actually means acquire new customers. Given this premise, it is easy to answer the question: who needs lead generation? Simply, all business they have a constant need to generate new leads.
In fact, there is no single way to do lead generation, but there are different strategies that adapt to the different needs of different businesses.
Who, for example, has a personal brands can attract people to one landing page to activate a request for a quote. This is a lead generation strategy.
Or who has an e-commerce with an exclusive and niche product, he can tell the characteristics of his product to the buyer person of reference. This is also a lead generation strategy.
Lead generation also lends itself to network marketing and B2B activities that need to constantly expand and update their contact lists. So let's try to deepen what are the lead generation strategies to be used in these two sectors.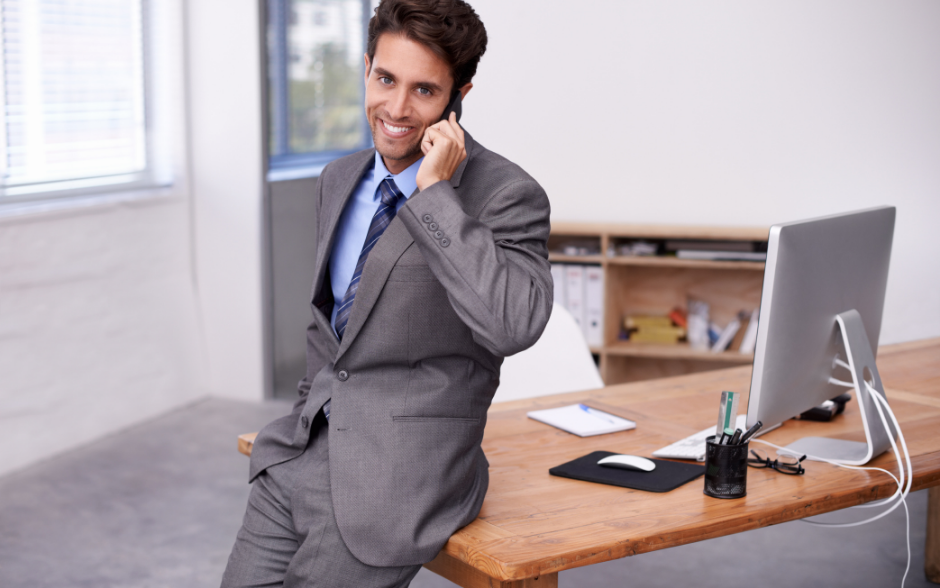 THEacquisition of lead in network marketing
Lead Generation is a contact acquisition strategy that can be very useful, if not fundamental, for activities that rely on Network Marketing. In this multi-level marketing system (also known as MLM) the interest of agents is to sell their products and at the same time to involve their customers in their sales network.
Network Marketing is a sales method that has existed for some time (to get to know it better, download ours free guide), but it has undoubtedly acquired a new shape thanks to digitalization that has made this sector increasingly dynamic and competitive. In the multi-level marketing system, the lead generation is aimed at the search not only of potential customers, but also of new future collaborators who become part of the sales team and become agents themselves.
To find the right leads, you first need to identify your target audience by setting some social lead generation funnel thanks to tools like Facebook Ads.
After defining your target, the next step is to create a structured and engaging editorial plan and to use lead magnets, such as discounts and incentives, in order to acquire new telephone contacts and email addresses.
Once the leads have been generated - that is, the leads have been captured - you can start lead nutring strategies targeted that allow you to cultivate the relationship with new customers.
Lead Generation therefore has great potential for a sector such as Network Marketing which is constantly looking for new contacts. To achieve concrete results, lead generation cannot be improvised, but must be based on targeted strategies that leave nothing to chance.
Relying on professionals in the sector, able to offer lead generation services quality is definitely the best choice.
The benefits of

lead

generation for B2B
The Lead Generation is one of the Demand Generation strategies most used by business in B2B.
Often they prefer to work closely with a marketing agency specializing in lead generation to generate your own leads rather than buying contacts for cold call or cold email.
In fact, the contacts generated by lead generation are constantly subjected to useful and interesting contents that "warm up" them to make them prepared and more predisposed to the purchase of our products or services or simply to want to evaluate the proposal of the commercial department. In the complex current landscape, Lead Generation is one of the most used practices in the B2B world precisely because of the way people's buying process has changed. If once upon a time potential customers used the phone number to talk to a salesperson as their first approach, now they will search the website or social channels of the same company and if these are convincing enough, they will get in touch with it.
The work of "cultivation" of the relationship will therefore be done during the lead generation, supporting in an extremely significant way the work of the B2B sales departments.
In short words, a good lead generation strategy allows you to have informed contacts and positive towards the company, in technical jargon, always warm.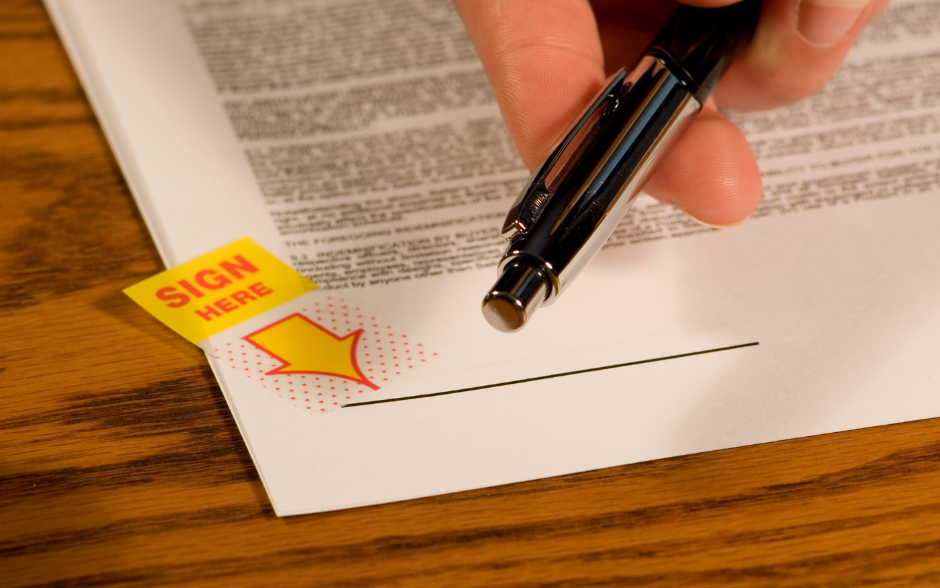 Sales consultancy for post lead generation
Whether your business is aimed at direct sales, therefore to the end customer or to another business, you will necessarily need a sales apparatus that supports the last phase of lead generation, or conversion.
It is probable, in fact, that your potential customer wants to receive assistance o speak with someone before making a decision.
Contrary to what you think, the important thing for an operator of a sales department is not a thorough and detailed knowledge of the product or service. But the right attitude and a precise organization of how the sales process must take place.
Paradoxically a commercial format can close the contacts acquired with lead generation without knowing the service at all.
How is it possible?
The work of the post lead generation sales consultancy it's a key part of the job, we've come to the end of our funnel and who's got to this point is really interested in the product.
That's why you have to optimize the results with a good sales strategy. Ours is an agency specialized in providing sales assistance for commercial and sales managers, if you are interested in improving the sales department of your company you can book a call on our calendar for free.
Lead generation is essential to connect customers and suppliers, if you have come to read this article, it is because our funnel has worked.
See all
Viva Digital® services