Not a day goes by when the main industry sites do not discuss the eternal diatribe of search engine acquisition channels. SEO or Adwords? Free visits or paid visits?
Presented so it would seem simple the choice: between free visits and paid visits, the better the first! But a second later it comes to mind that thousands of companies invest in paid advertising campaigns and if they do it means they have a positive return.
How to orient yourself then?
Let's start from the basics and better understand the difference between the two acquisition channels.
Considering that, according to the Digital in report, 4.021 billion Internet users were touched in January 2018, with over 3.196 billion users on social media - equal, respectively, to 53% and 42% of the global population - it is not surprising when you hear that "today Marketing is digital".
If you then consider that, between the search engines, Google has maintained in the course of the 2017 a market share average of 74.54%, there is little else to add with these premises, it becomes evident the need to compete for visibility on the search engine par excellence, who for years holds and maintains the position of the absolute leader: Google.
This is why, when it comes to paid acquisition channels, Google AdWords is and remains a must-have choice for anyone who wants to increase their presence on the Web. Whether your goal is to increase ROI or simply to get to know your brand, little changes: if it is true that SEO plays a vital role, you can equally declare, and without too many unnecessary words, that organic traffic and paid traffic must be considered in conjunction within any strategy of Digital Marketing.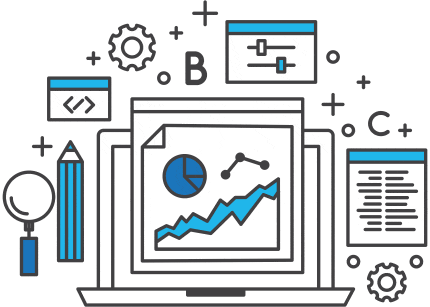 Google AdWords: what is it?
Google AdWords is, trivially, the advertising platform of Google, that is, a service offered by the digital giant that allows you to promote websites on the pages of search results through text ads, on other internet sites through banner ads and on YouTube through video ads. It is the main source of income of Google that in fact almost monopolizes the search engine sector in Italy.
In short, the networks to which you have access with this type of ads are the Google Search Network (GSN), ie the Google Search Engine Results Pages (SERPs) and the Google Display Network, a network of affiliated sites. In numbers? We speak of more than 3.5 billion searches per day and more than 2 million internet sites between blogs, online magazines and YouTube, with a coverage, only in the GDN, of 90% of web users.
You can create many different campaigns with Google Adwords, but the most popular mode is the search campaign, or the campaign that shows text ads in the Google SERP (the results of a Google search).
The mechanism of Adwords is quite complex and will be discussed in detail in a dedicated article. What we are now interested to know is that basically Adwords is based on the keywords that users Search on Google and ads aimed at fulfilling those requests.
The goal of Adwords is to intercept paid traffic for certain keywords wisely chosen during the creation of the campaign.
"How do I choose the best keywords?" you may be wondering: there are many software suitable for this purpose, one of the many complete and free is Ubersuggest.
What is SEO or search engine positioning?
SEO, search engine optimization, is nothing more than that set of activities that aim to increase visibility in free search engine positions. Each search engine has an algorithm that decides how to list the best sites for each keyword, and if you know the rules of these algorithms (even though the secrets have been interpreted over the years to a good approximation) it is possible to adopt a series of measures to make the site the most possible, in line with what the search engine wants to see.
SEO is constantly changing because it continues to adapt to changes in search engines.
It is the basis of every visibility strategy and if we put as well-established the fact that search engines do not list random sites, but follow a certain reasoning, then we can say that SEO is here to stay.
The goal of good organic positioning is simple and intuitive: get free visits without having to depend on paid advertising campaigns on Adwords.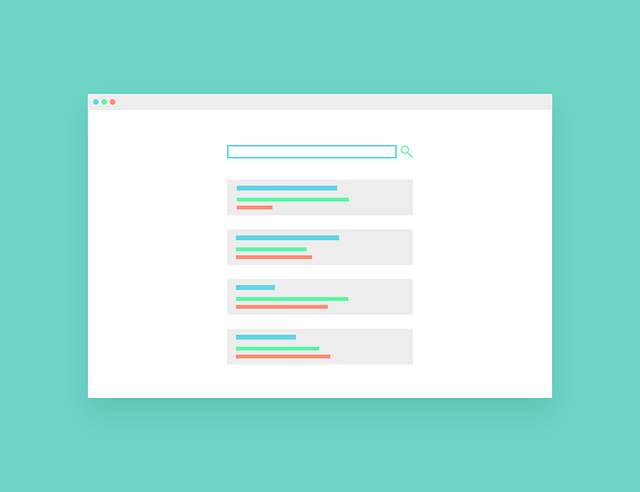 How to choose between SEO and Adwords
At this point it is good to put the point on a fundamental concept: if choosing between SEO and Google AdWords seems impossible is because, very simply, you can not choose between two channels so different!
Organic traffic and payment traffic are two fundamental channels for the success of any digital marketing strategy, to be optimized and integrated wisely to achieve satisfactory results.
Both strategies have a reason to exist. It depends a lot on how they are used and the industry in which you operate.
SEO remains the foundation on which to build your online visibility. Few businesses can rely solely on paid traffic. Most online businesses, and especially e-commerce, need a strong organic presence to get free and continuous visits and sales.
Adwords, however, is in many cases the right tool to complete this hard core visits, as it allows the customer to focus instantly to certain keywords, also for limited periods of time and specific (for example, to advertise a particular promotion). They also give the opportunity to test new landing pages tailored to certain campaigns with very fast and easily traceable feedback.
Choosing the right strategy is always very personal and depends on both the sector and the goal you want to achieve. The important thing is to start the analysis of strategies without prejudice and with the aim of finding the right mix of Digital Marketing activities for your company.
How AdWords differs from SEO
What are the fundamental differences? Trivially, SEO is a strategy designed for the long term, while AdWords responds to temporary and immediate needs.
In particular:
The speed of implementation is different: if SEO requires effort and continuous improvement before you can give - after a few months-the first results, AdWords allows you to get visibility instantly.
The downside is the durability of visibility: while the fruits of SEO remain over time, AdWords ads disappear when the budget runs out.
The amount of keywords is different: if with SEO it is physiologically impossible to use a large number of keywords and you can aim to position yourself only for a certain group of words, AdWords, on the contrary, does not provide any limit of keywords associable to the group of ads.
Not only the quantity, but also the possibility to change the keywords is a big difference: on AdWords just a couple of clicks, for SEO this would take weeks.
The accuracy and optimization attainable with AdWords is definitely different. First, in terms of geolocation: no matter how well designed and structured, SEO will never allow the same accuracy as an AdWords campaign and this can really make a difference. Secondly, Google's algorithms make it possible to use an almost infinite amount of data, giving the possibility to perfect the target in an optimal way. In addition, AdWords campaigns can be automated with formulas and Java scripts to operate and modify automatically according to certain variables, from schedules to CPC: this kind of automations are not implementable in SEO.
Last but not least, it should be borne in mind that AdWords is an auction, and this involves risks related to the fact that the cost of the campaigns is a function of the offers of competitors. Trivially, for example, if a competitor raises the CPC, it becomes necessary to ask whether it is possible to reduce its margins by the same percentage to keep the campaign sustainable.
Adwords Focus: Text Ads
Generally, the most used and known ads are the textual ones: it is, basically, a large auction of keywords that allows "buyers" to get visibility in the best positions of Google - before the organic results or in the right column.
How does it work? In short, campaigns have a hierarchical structure: campaign, ad group, and ads. For each group of ads, consisting of a title, three lines of text and a link, you can choose an infinite number of keywords, which correspond to the search terms with which the ads will be shown. Once ads and keywords are defined, a daily budget will be defined for each campaign.
How is the cost of a campaign calculated? Each ad is paid per Click - the famous Cost Per Click (CPC) or Pay Per Click (PPC) in English. Each keyword is associated with a CPC, defined by the auction, and ads will be shown until budget runs out.
When to use Google AdWords?
With these premises, when is it worth using a paid channel like Google AdWords?
when you have limited deadlines, for example if you need to promote an upcoming event or communicate a limited-time promotion, or simply want to sell a product left in stock.
If you already have a product "for sale", it works, but you have not yet achieved sufficient positioning.
When you want to activate campaigns in several countries at the same time-at the level of SEO this would require no small effort, and long deadlines-or simply want to quickly enter a new market, for which you have not yet positioned yourself with SEO.
When you want to use precise geolocation to optimize your campaign, for example if you operate in a particularly competitive industry.
When you have a large number of products, it's impossible to sponsor with SEO alone being able to only work on a limited number of keywords.
That's it complete the ranking, the ranking on different keywords from those used in SEO, giving a further boost if the placement is still not optimal for some key words - for example, those which are more specific and niche - or simply to establish their presence on the first page.
That's it test different landing pages: you can, by activating two identical campaigns for two different pages, see which one works best considering a uniform incoming traffic and, based on the results obtained, optimize the SEO.
That's it find the keywords that work best and optimize the SEO campaign based on the results: with AdWords you can clearly see which keywords led to conversions-purchases-and in which number.
To do remarketing, that is, to target the campaign to all those who have visited the site without determining the conversions.

A "successful" campaign?
Some last advice:
First of all, in general, it is good to emphasize that these are complex campaigns: there are many variables to take into account, the parameters are different and not always easy to interpret. Creating an AdWords campaign is not, in short, simply "writing an ad", but creating a real strategy, which must be based on data and analysis and that requires constant attention and refinement.
Obviously, considering the cost, it is good to remember that the popular keywords are equally contested and expensive in terms of CPC: a good mix of keywords that are specific, carefully selected after a proper study of the market is an essential prerequisite for the success of a campaign and, especially, to avoid their failure.
To determine the success of the campaign is good as always, consider the input and output, but this can be reductive: the ROI is not necessarily the only sign of the success of a campaign, there are other empirical considerations to make, starting from the results in terms of brand awareness.
Considering the conversions, it is good to remember that these are generally underestimated: it is registered, in fact, only the first visit: after the "expiration" of the cookies downloaded by the user, the AdWords system is no longer able to associate the purchase of the campaign; also, trivially, any purchase made by another device, for example, if you look at an article from your smartphone and buy the PC is not considered to be among the conversions of the campaign.
One last important premise: in order to develop a correct strategy it is essential that the set up is as error-free as possible: data accuracy is essential, correctly setting the date tracking is a fundamental prerequisite for a successful campaign.
One tool you can use to get useful data for monitoring is Ahrefs.
Does the AdWords campaign affect organic positioning?
This question is very common.
If my site has an active AdWords campaign, does it positively affect the organic positioning of the site?
No one knows for sure the Google algorithm, but numerous empirical studies have shown the non-direct correlation between the two channels.
The short answer is therefore: no, AdWords does not affect SEO positioning.
This fully reflects the logic of Google, which wants to divide organic positioning from paid one and prevent large companies with large advertising budgets from buying all the space on Google. Google's goal is in fact to create a positive experience for users, who would otherwise use another search engine.
However, there are some indirect correlations between AdWords and SEO.
One of them is the increase in CTR. Users who see an ad of a site are more likely to also click on the organic result of this site and this increases the CTR and thus a small increase to the positioning for a given keyword. Similarly, a user who has known the site thanks to AdWords is more likely to click again on a subsequent visit on the organic result of the site, always bringing benefits to the CTR of the site.
In general, an AdWords campaign makes a site more visible and this can indirectly benefit from new links or shares on social media. All elements that can positively affect the organic positioning.
Having an AdWords campaign could therefore indirectly improve organic positioning slightly, but these effects do not cease if the campaign is turned off. The doubt of many AdWords advertisers is that the moment they stop investing in AdWords their organic positioning will suffer. This does not happen, Google does not punish those who stop advertising!
The goal of a Digital Marketing campaign is to find the right mix of different tools to bring maximum benefit in terms of visibility and sales to the customer. SEO and AdWords are both great tools to achieve this, and each online reality has different characteristics and needs to be evaluated every time.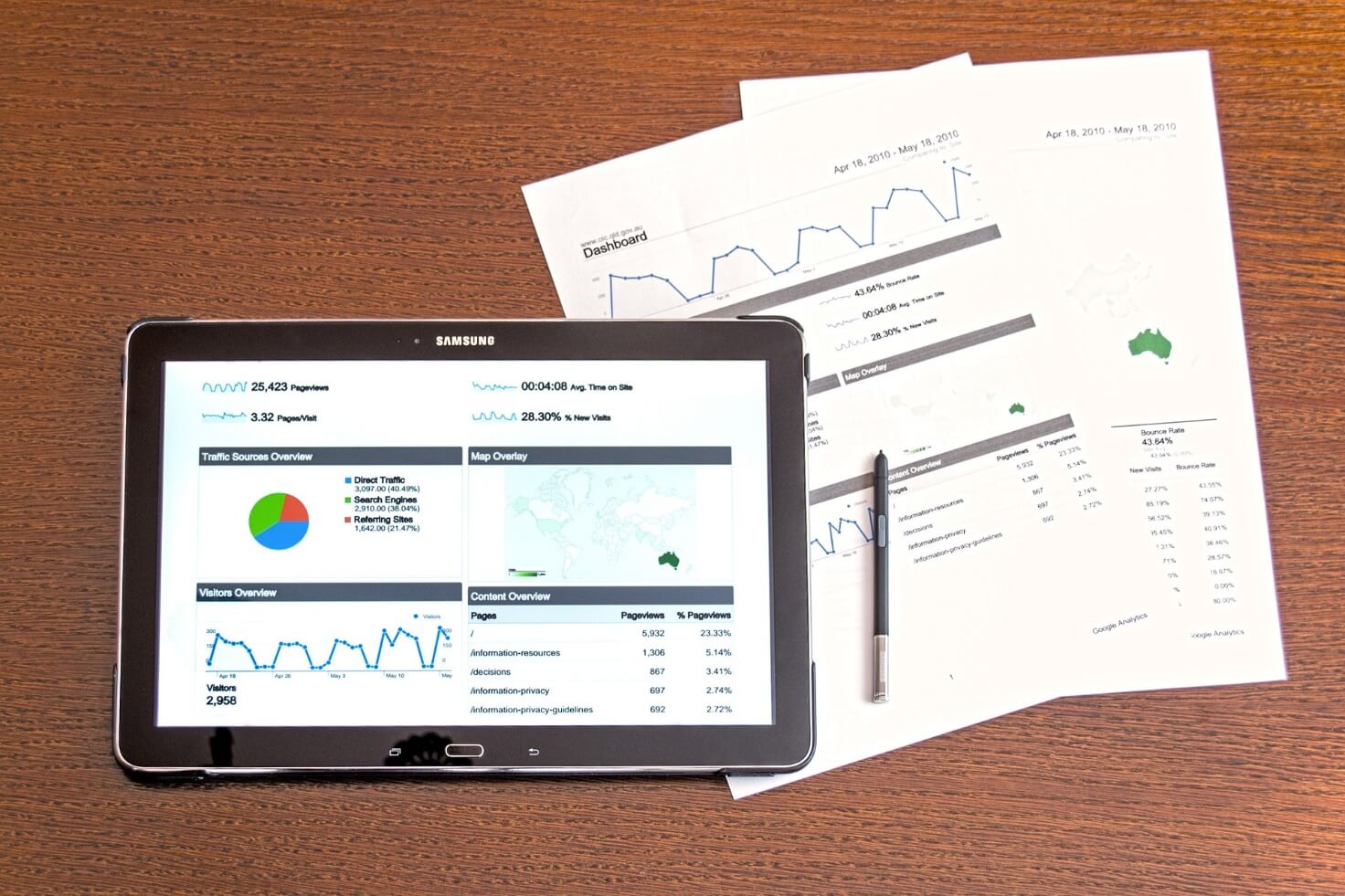 Google News ads for 2019
2018 from the point of view of Google AdWords was an interesting year.
We have seen several changes, starting with the rebranding from Google AdWords to Google Ads, with the increase of the full range of advertising features on partner sites and apps.
This change brought with it a new interface-level experience With Google Ads and the launch of new types of campaigns, as well as features, improvements, and even targeting options and tools.
For this new year, two will be the main trends that will invade the world of marketing, namely Audience and Automation.
In this 2019 will give much more importance to the audience than keywords.
The ad world will move to context and people. Keywords will certainly remain an important factor, but the goal will be audience research to ensure high performance.
It will be much more important to spend more time creating and optimizing customer segments.
In the new year it will be necessary that the message is personalized as much as possible, through an audience study to understand what types of viewers are looking for your products and services.
Automation and artificial intelligence, it will take more and more foot in this new year, the trend on search engines will be more and more automation. For example, you will go through roads such as the presence of chatbots on online sites and Facebook pages.
We will see increasingly intelligent features and functionality on Google, while continuing to improve the built-in automation features. On this front one of the strategies that the most famous search engine in the world could adopt, will be to focus on the strategies of automatic offer within the campaigns, this encouraging their use and launching responsive ads.
Google, like all other search engines and applications, will begin to switch to mobile putting it first, each a coming from the Google catalog will have an easily sliding layout from your smartphone, you will have availability and prices literally to your managed to reach briefly .
New Google Ads advertising experiences
In addition, we will move more and more towards achieving cross-channel advertising experiences.
There is, and certainly will not exist in this new year a unique and replicable attribution model for all companies, each strategy must therefore be customized according to individual needs and goals to be achieved on Google ads.
To keep its consumers, it is necessary that these have only positive experiences, I know that is activated is the desire of another purchase, for this reason provide experiences with advertising positive, especially with regard to the first step of the research will be of vital importance for the advertising campaigns of this 2019.
Search methods, social media and e-commerce will interact together precisely for this purpose.
Even videos will become more and more interesting from the point of view of attractiveness, it will be possible to take advantage of YouTube to reach the target audience you are looking for, for your campaign.
Videos will be especially important as far as mobile platforms are concerned, there will be more and more encouragement in the adaptation of advertisers to recent updates on video: such as vertical advertising videos on Google.
Remarketing will also be more and more important, thanks to the higher conversion rates that you have with this practice.
The construction of the brand will also be a fundamental point, it will increase the opportunities to retain the customer.
In 2019 it will be necessary to focus on segmenting strategies according to objectives and no longer focus only on the single click that becomes profitable. The priority must be affinity and loyalty to the brand that must be stable and lasting.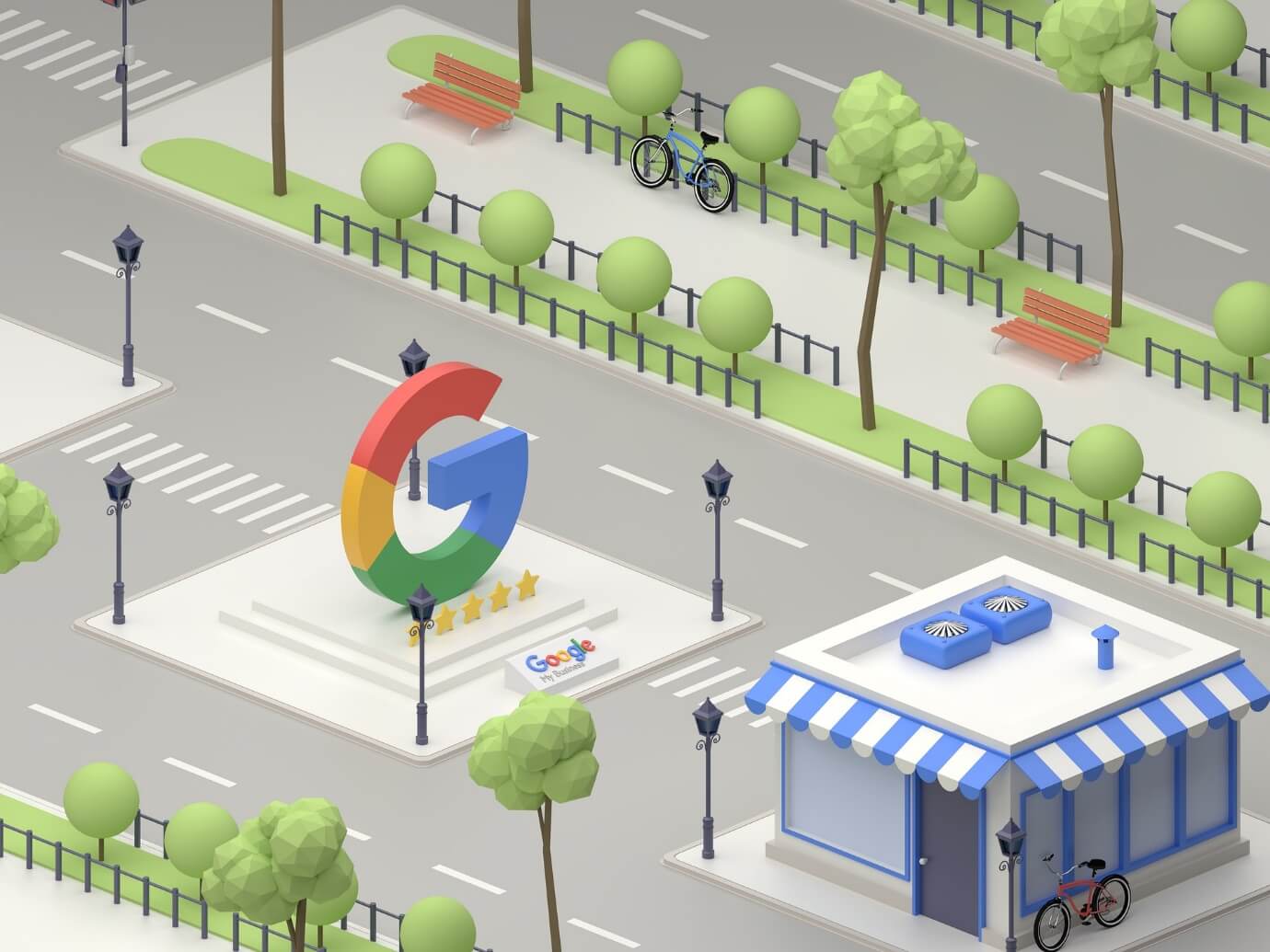 Google AdWords Express, for automatic management of your advertisements
Google always has the right advertising solution for every type of business or activity, from small to large business, through online or offline, and eCommerce.
One of these examples is Google AdWords Express, a perfect solution designed by Google especially for small businesses.
Google AdWords is a powerful advertising tool created for the management of Pay per Click campaigns (PPC), especially for its "pro" version, but there is another interesting solution, represented by, precisely, AdWords Express.
The ultimate purpose of both Google tools is to allow companies to activate online campaigns promoting their products or services. Let's think about incentives for the digitalization of companies.
Google AdWords Express is a much more attractive solution for smaller companies, it has a greater number of automatic processes.
The ease of use of Google AdWords Express, you notice immediately from the activation of a campaign, which unlike the cousin Google AdWords is much simpler.
In fact, to activate a Google AdWords Express campaign will suffice: activate an account, select your sector, place an ad and decide on the budget.
All other activities will be managed automatically directly by the system, without any necessary interventions for optimization from time to time, activity instead necessary for AdWords campaigns that are more complex.
The advantages for small businesses data from Google AdWords Express are really remarkable: the resources to be deployed are less, the time also, you will not need to spend as much time as Google Adwords Standard for starting and managing a campaign. The budget to be allocated will also be less, much more contained.
An additional advantage of AdWords Express is that there is no need for a website for the activation of campaigns.
With Google AdWords Express the problems arising from budgets and technologies are more than halved.
After the automatism levels, The customization possibilities should also be described.
The differences between Standard AdWords and AdWords Express certainly do exist and they consist of tend to be unable to manage a list of keywords, in fact the system is created automatically; it is not possible to directly manage bid strategies; another limitation is given by the impossibility of the plan on all networks reachable as with Google AdWords Standard and it is not possible to set up conversion tracking.
In conclusion, there are clearly differences between the two platforms, especially with regard to the optimization phases of the campaigns, since every possible human intervention is eliminated, in favor of an automation given by the algorithms for optimizations. With Google AdWords Express therefore, once the campaign is activated, it will not be possible to implement corrective actions and optimizations based on data collected and results.