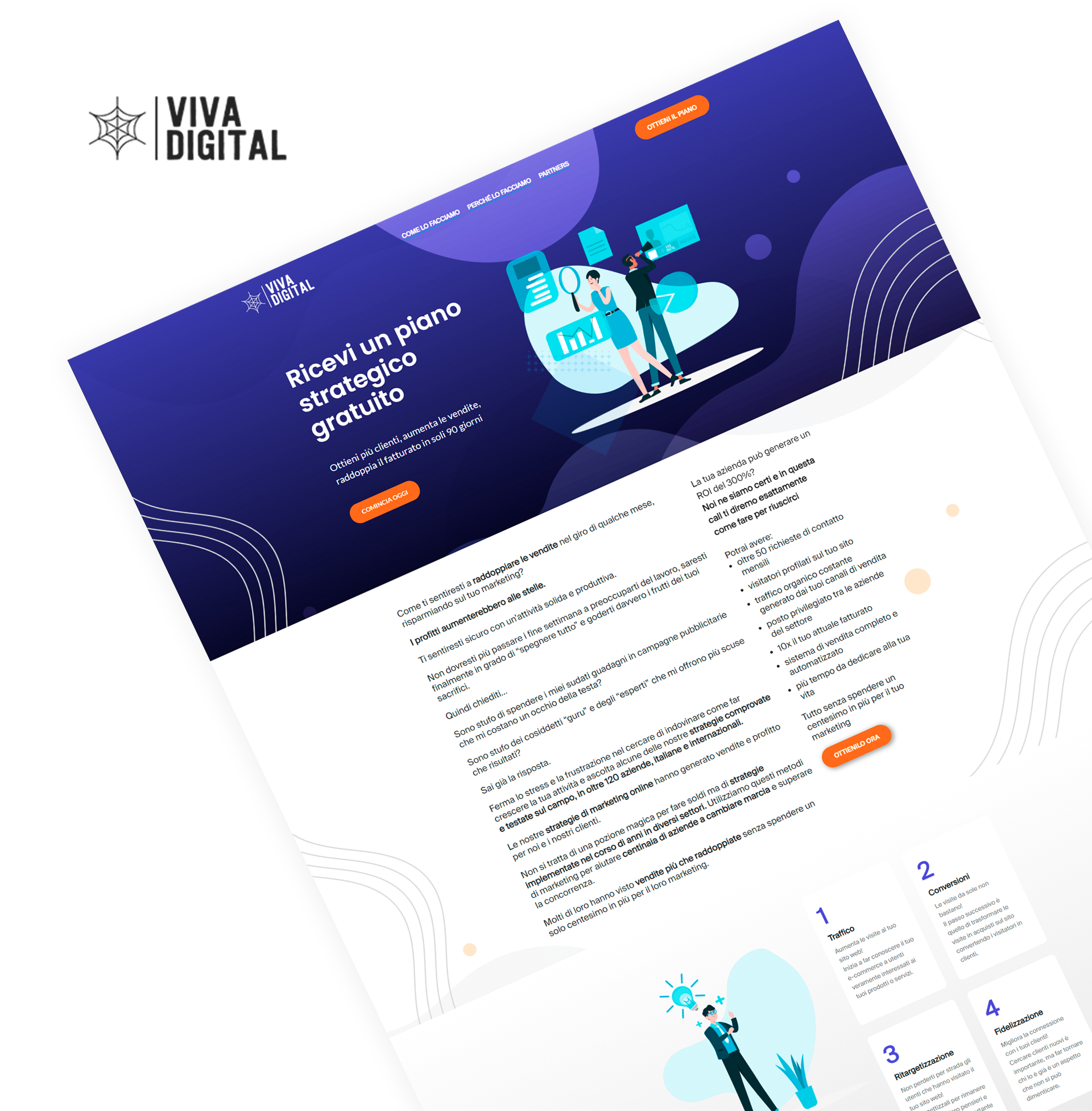 Viva Digital - Digital Consulting
Digital Marketing
A landing specifically designed to create a lead generation funnel that transforms leads into potential customers in a direct, simple and effective way from social media, ads on social networks and the web. The graphics, structure and copywriting work are designed to optimize the chances of lead conversion.
CUSTOMER
Viva Digital - Digital Consulting
SECTOR
Consulting
OFFERED SERVICES
Web design, Graphics, Copywriting
WEBSITE
What do we think
"We designed and created this landing to communicate directly, dynamically and clearly with interested users and maximize visitor conversions into users profiled for the network"
Silvia, project manager of the Viva Digital -Consulenze Digital project