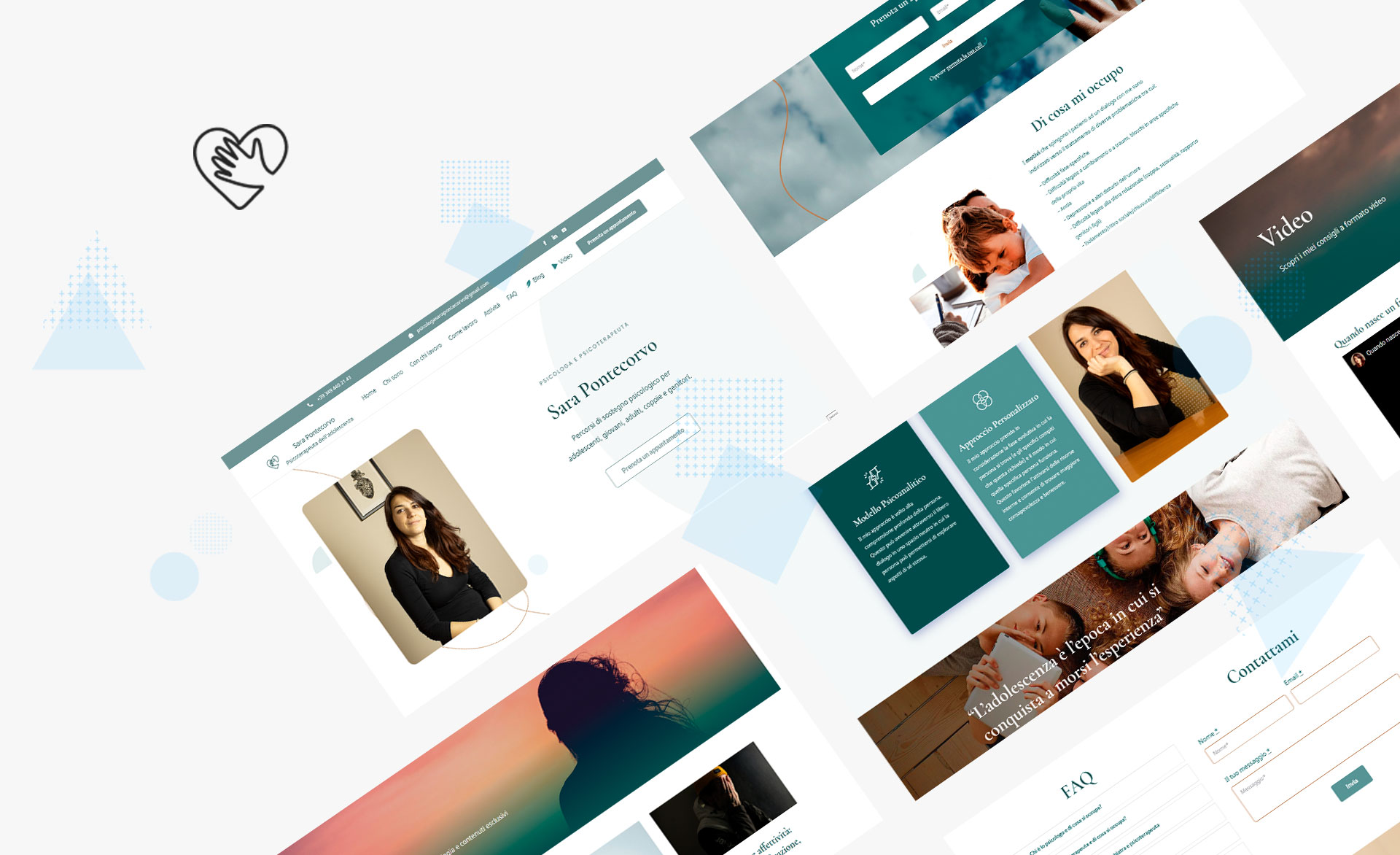 Sarah Pontecorvo
Psychologist and Psychotherapist
We create landing pages for freelancers and personal branding projects.
The Sara Pontecorvo landing page aims to communicate with a specific target audience: teenagers, parents, adults and families.
The harmonious appearance and the reassuring colors chosen for this project convey reliability and trust in the visitors of the site.
CUSTOMER
Sarah Pontecorvo
SECTOR
Psychology
What do we think
"We designed and built this landing according to the customer's request to have a site that transmits trust and empathy to the interlocutor. The stylistic and communicative choice hits the target perfectly "
Marco, project manager Sara Pontecorvo