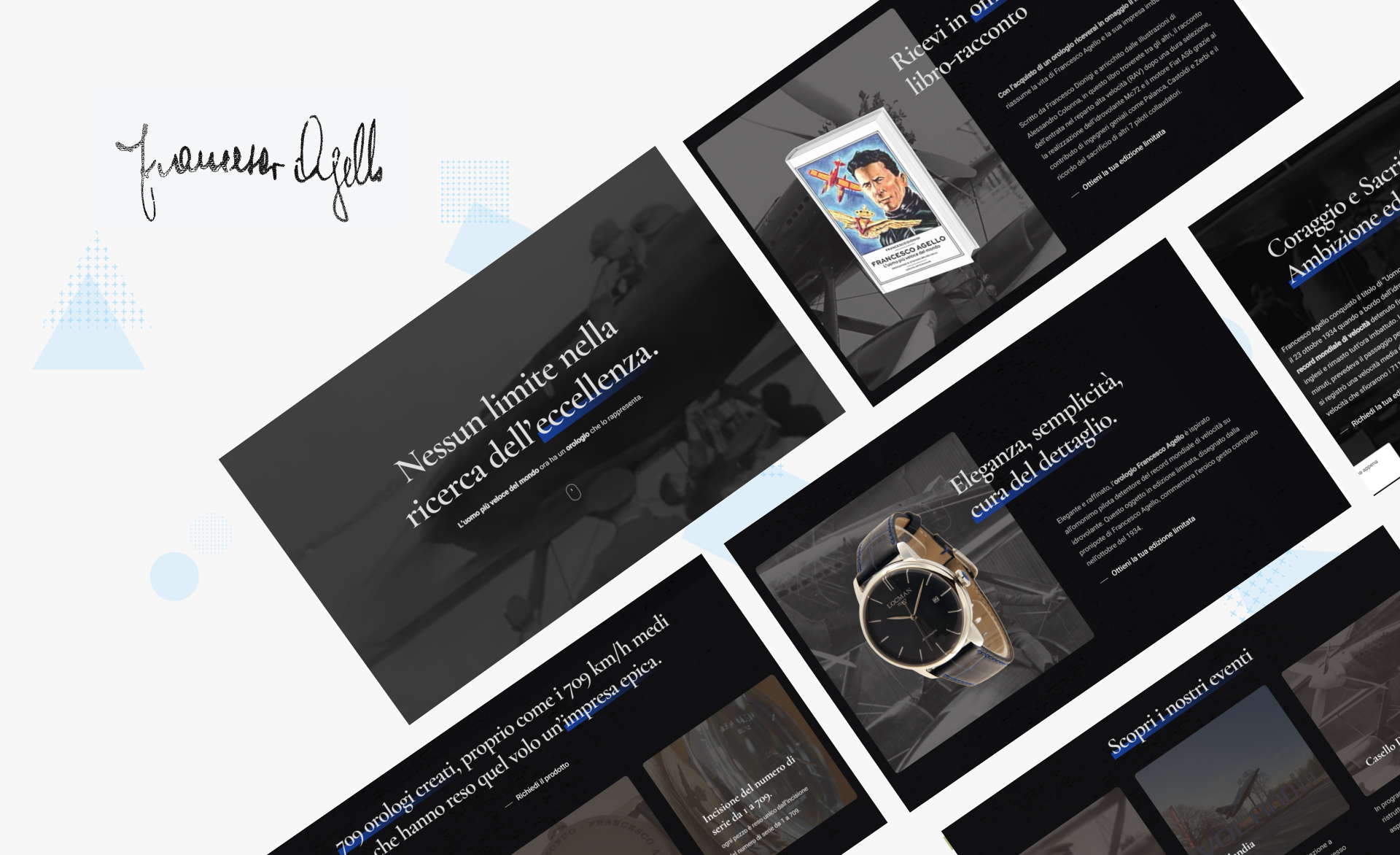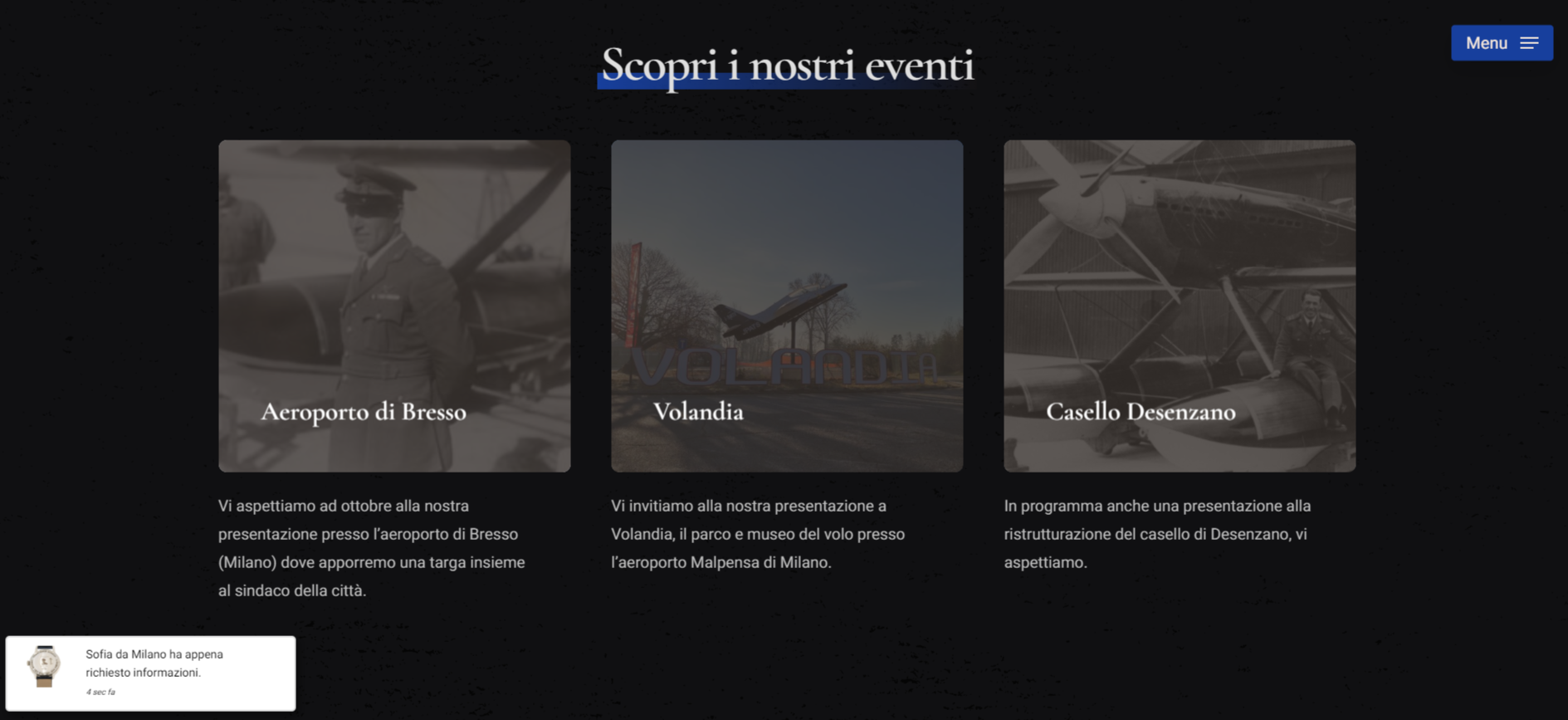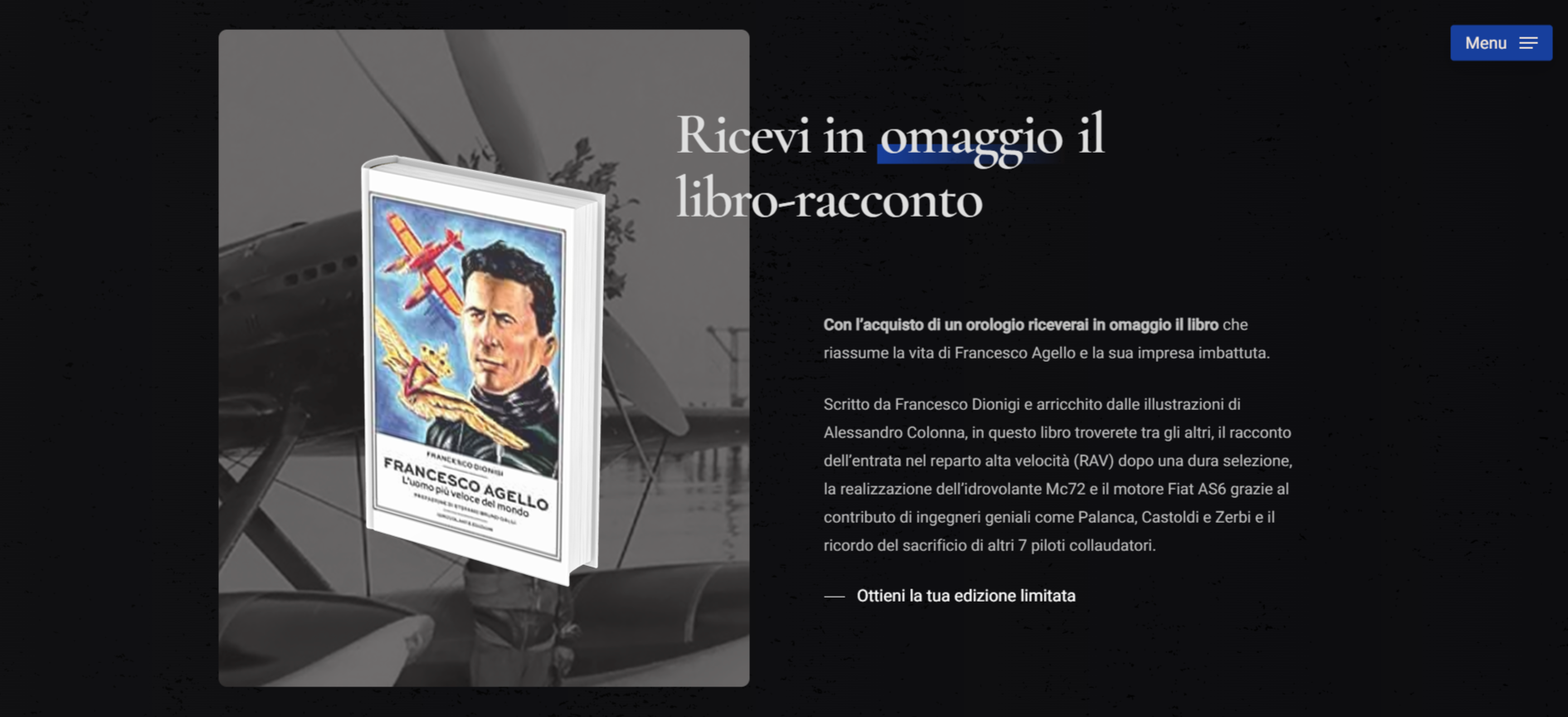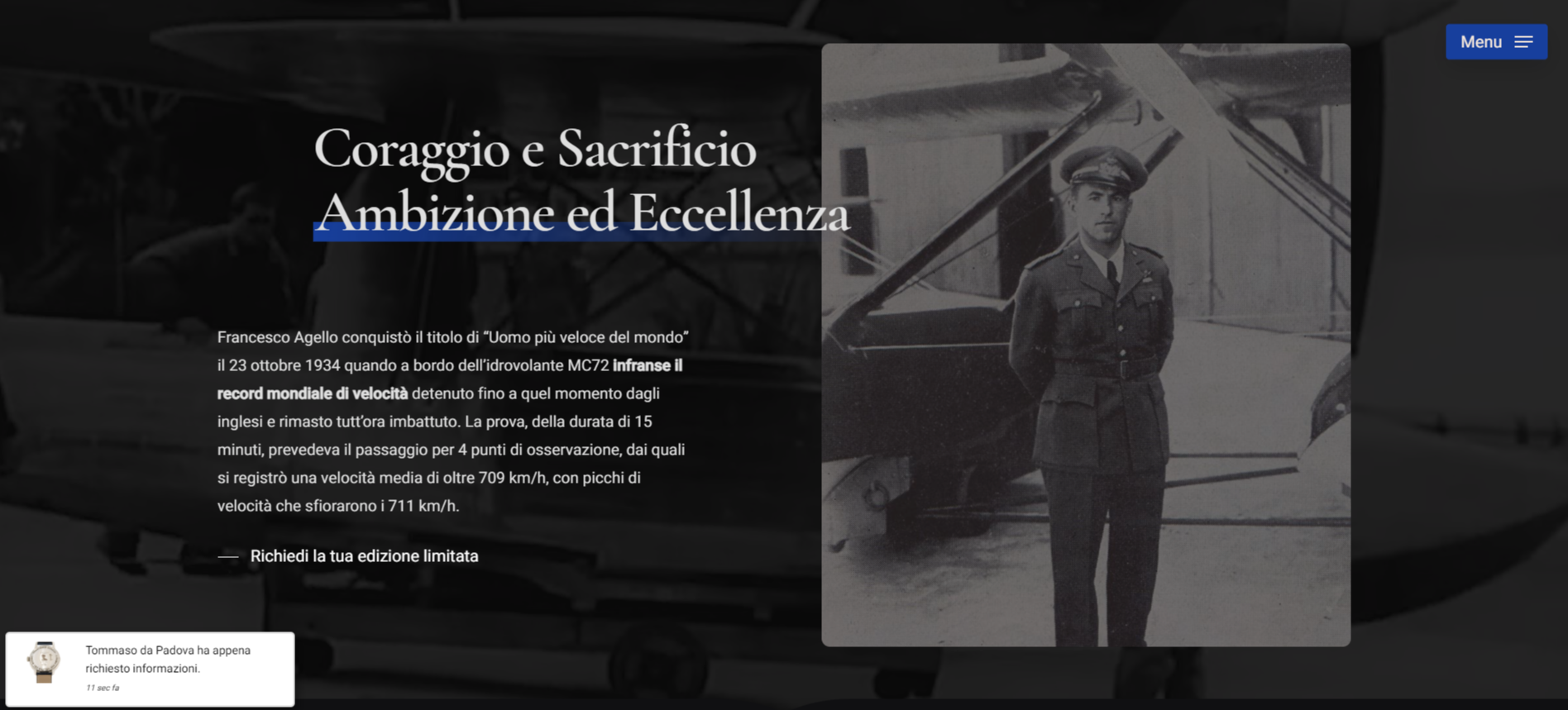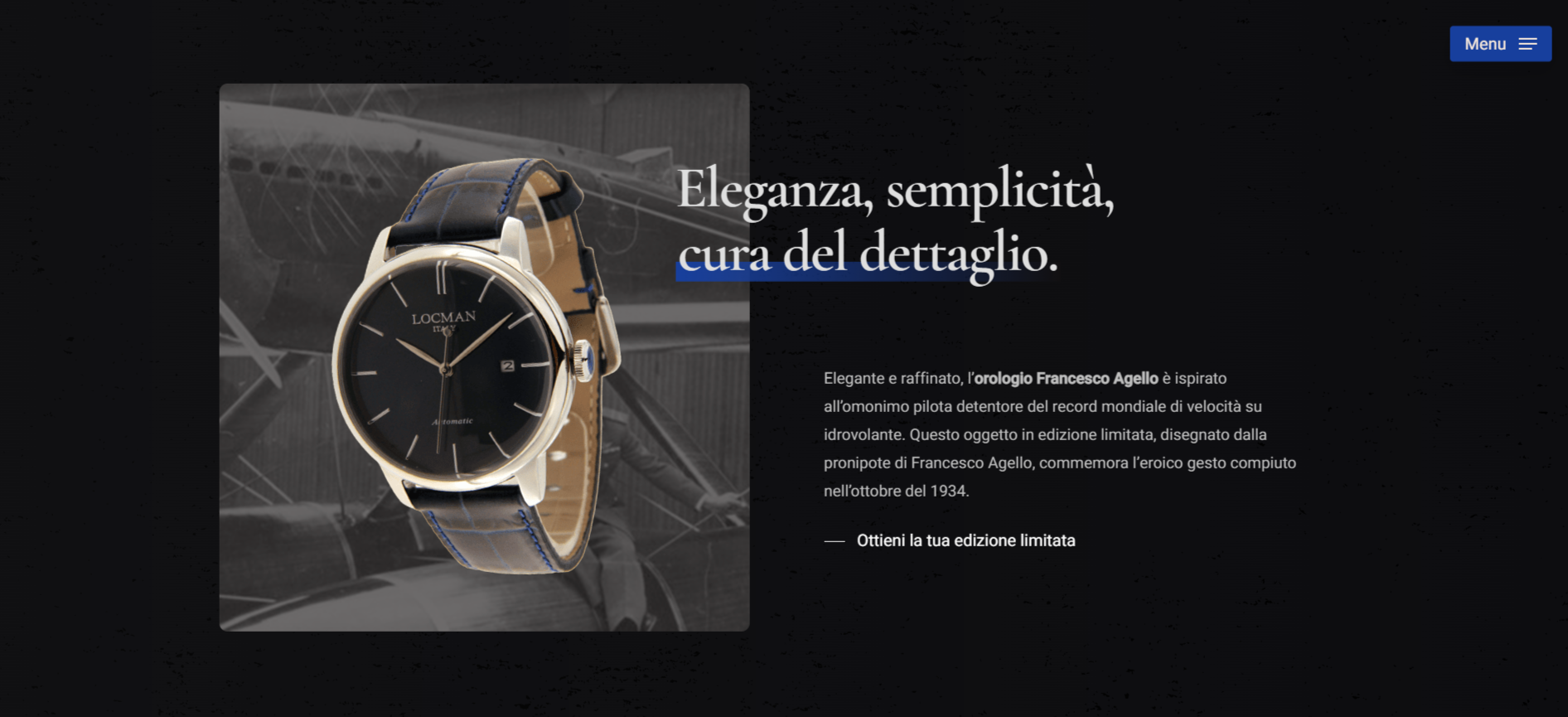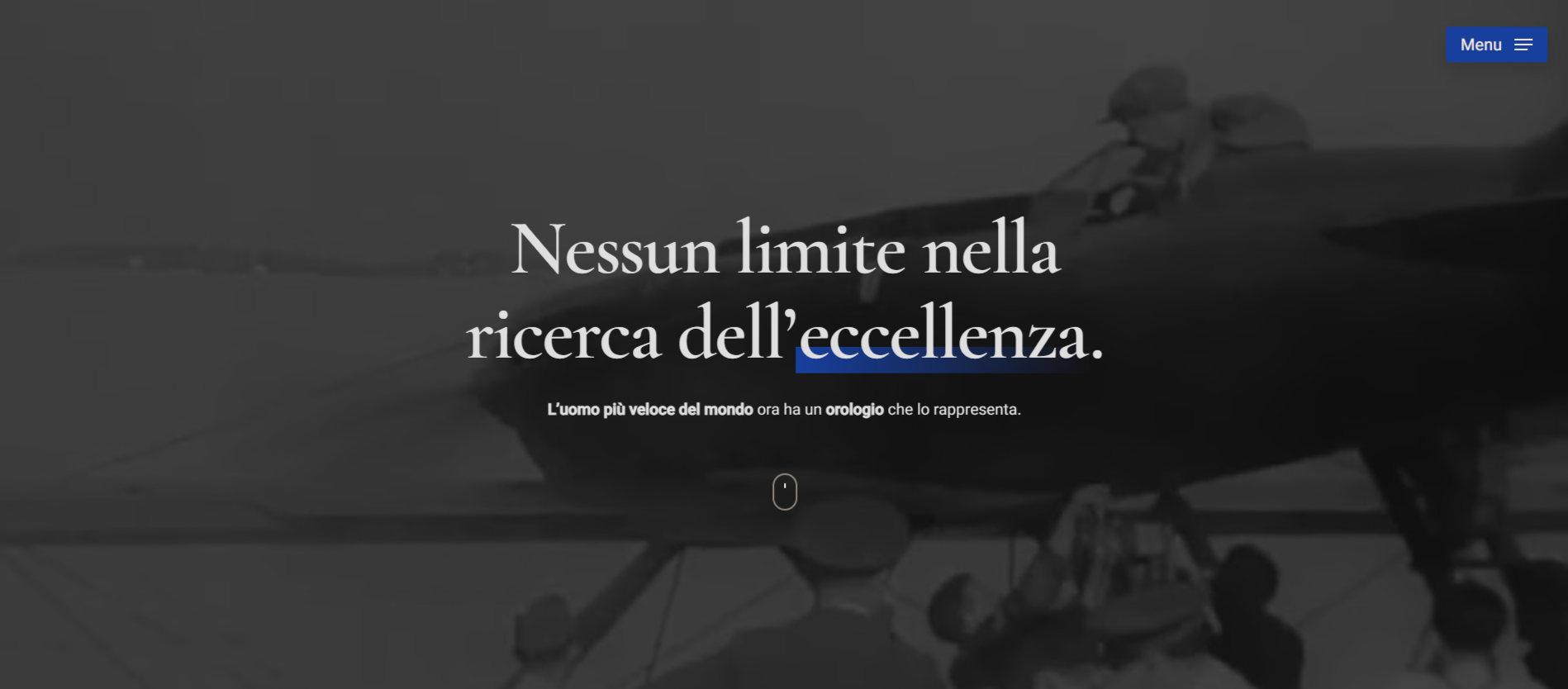 Francesco Agello watch
Limited edition watch
From the collaboration between the Colombo jewelry store and the historic watch brand Locman, the project to create a limited edition watch dedicated to aviator Francesco Agello, holder of the seaplane speed record, was born. For the launch and sale of the watches, a landing page was created containing images and videos of the historic Agello company. In addition, an advertising campaign has been created that excites and involves fans and more.
CUSTOMER
Agello watch
SECTOR
Jewellery
OFFERED SERVICES
Web design, Social Media, Advertising, Strategy
WEBSITE
What do we think
"The clock dedicated to Francesco Agello is a project that involves us a lot, in this case the communication and use of content is essential to convey a meaning that goes beyond mere advertising"
Marco, project manager of the Agello project