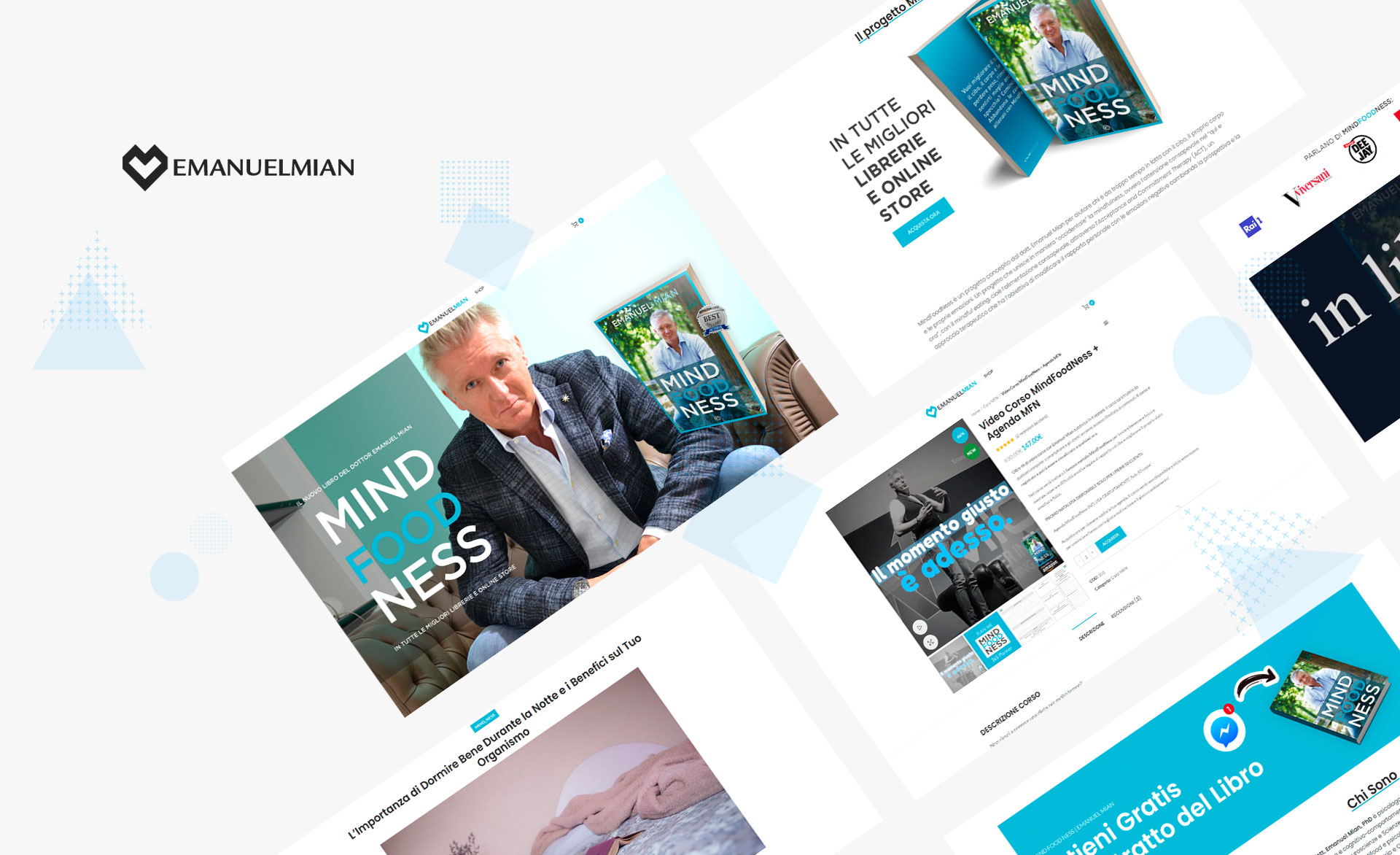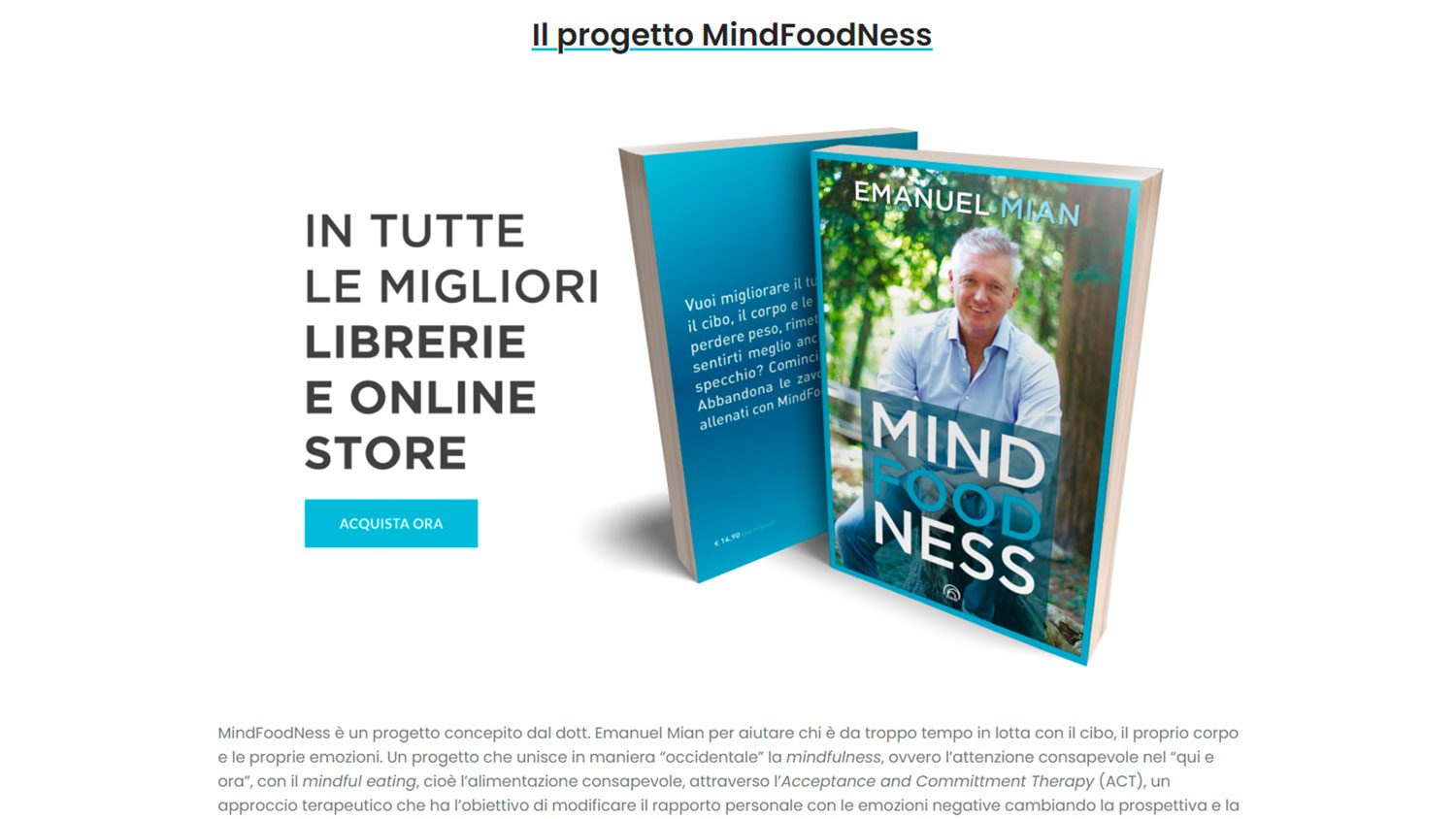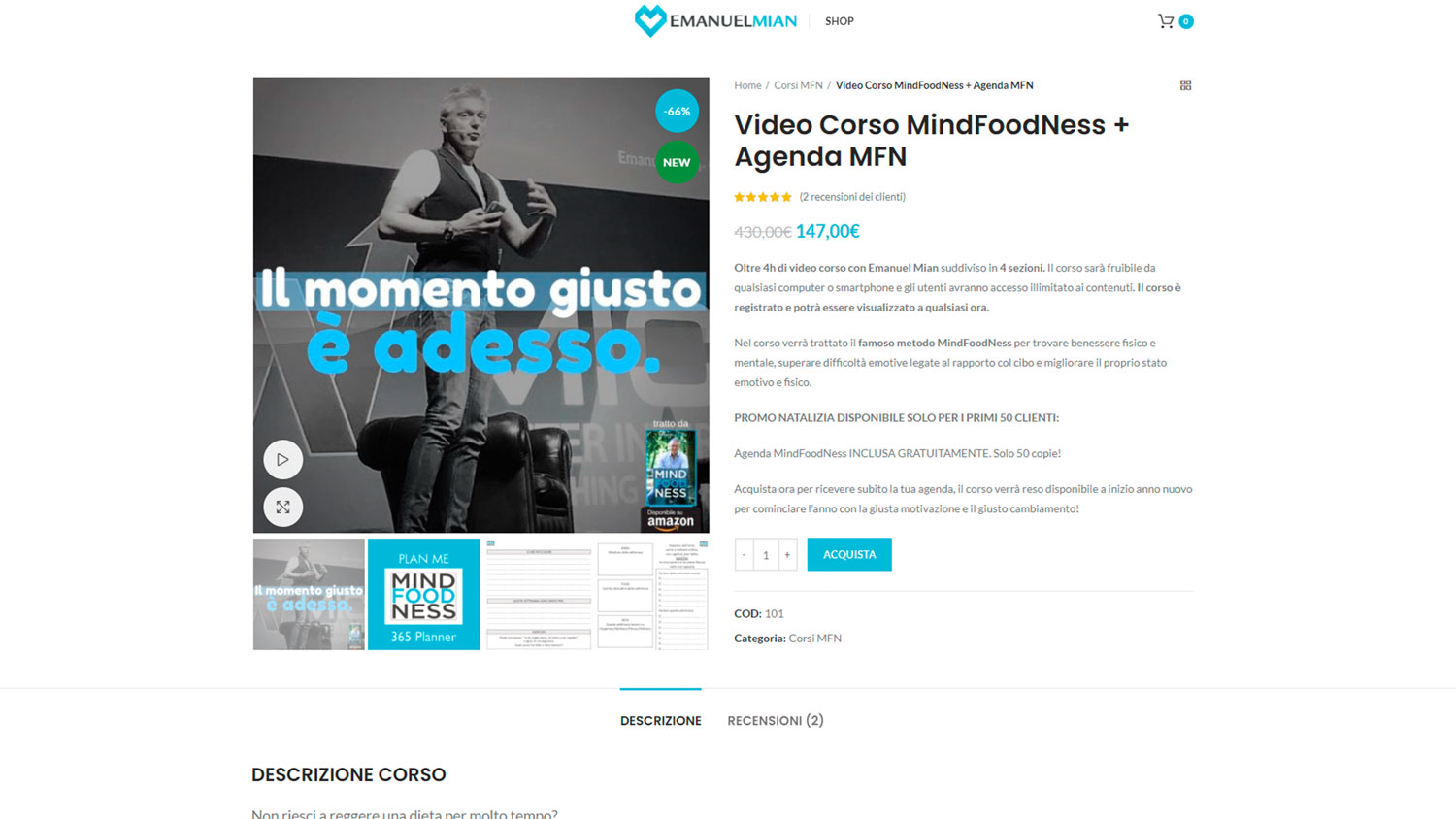 MindFoodNess
Bestseller book advertising launch
For the advertising launch of the new book by dr. Emanuel Mian an informative and functional site was created around which a personal branding marketing campaign was developed with the aim of encouraging sales, also through the online booking system integrated into the site itself.
The book was first on Amazon in the reference category for several weeks.
CUSTOMER
Mindfoodness
SECTOR
Best-Seller Book
What do we think
"We have devised a strategy aimed at the promotional launch of Dr. Mian. The project immediately gave excellent results, recognizing the book as a category best-seller on Amazon for several weeks "
Marco, project manager of the Mindfoodness project