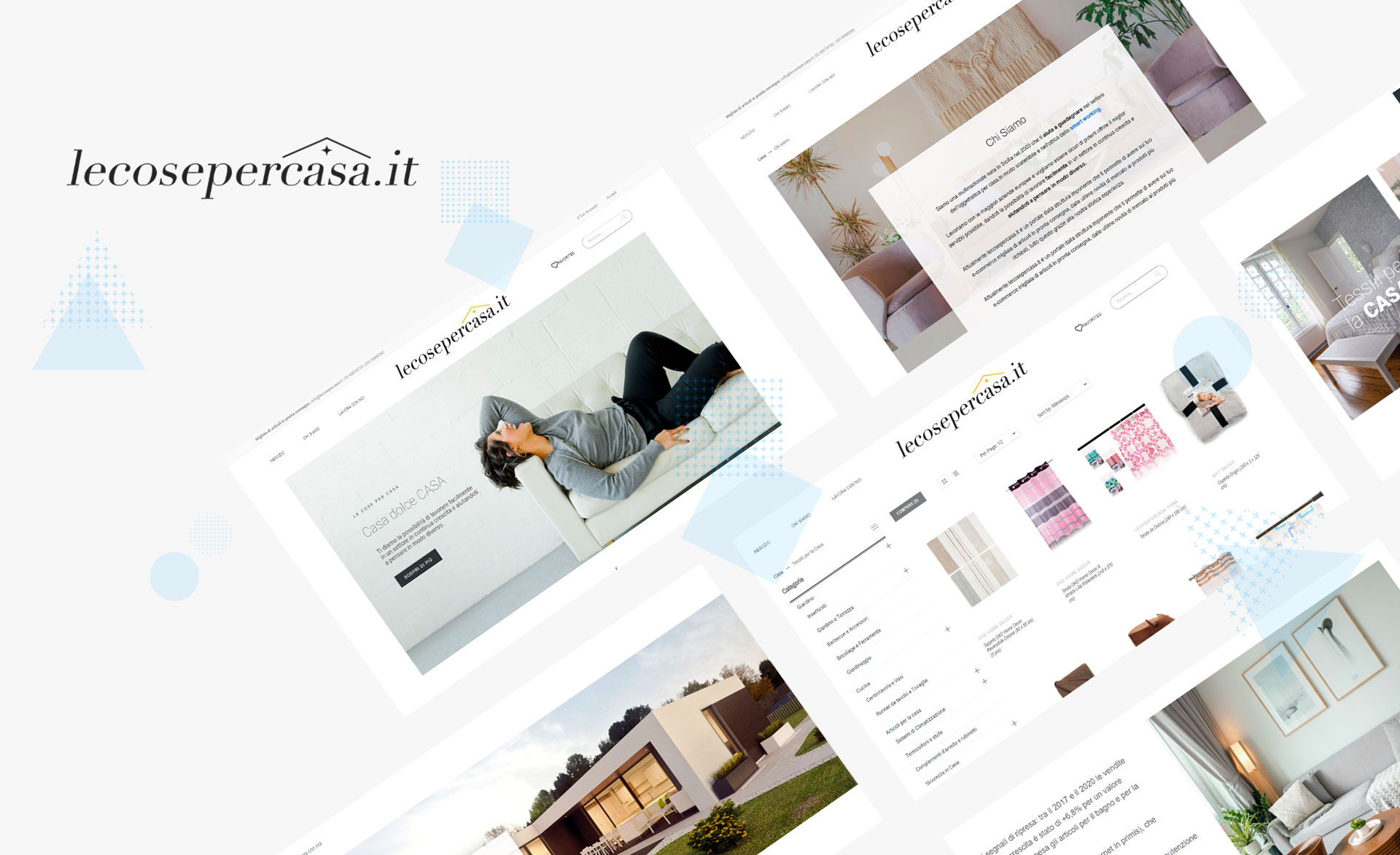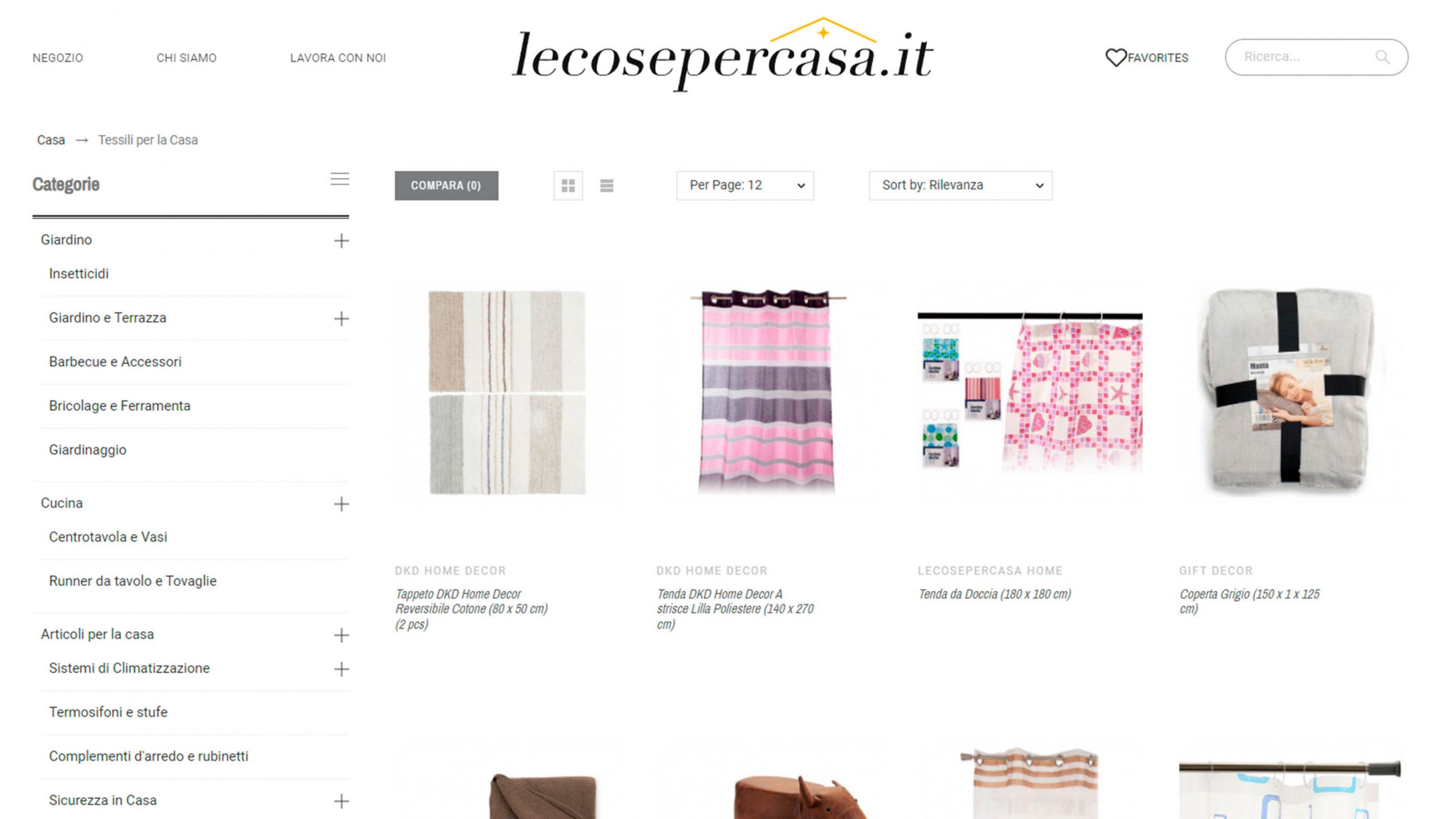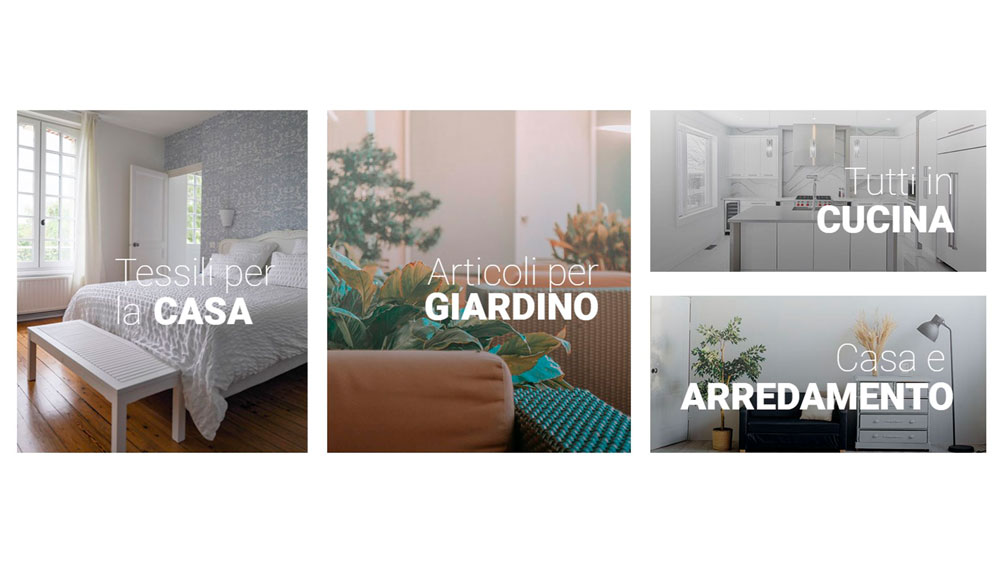 Things For Home
Online Franchising in Web Dropshipping
A leading company in the online sale of household products, the Le Cose Per Casa project includes, in addition to the creation and management of the company's website for the franchising activity, also the creation of websites for the home goods shops affiliated with management of the dropshipping system and order synchronization.
We also create marketing plans to increase the sales of the affiliated shops with a communication and advertising strategy also on social channels.
CUSTOMER
Things For Home
SECTOR
Web Dropshipping
OFFERED SERVICES
Web design, Social Media, Dropshipping Management
WEBSITE
What do we think
"Le Cose per Casa is a project that, in addition to putting our resources in the field of web development and web design, allows us to create marketing strategies to have e-commerce started and successful"
Marco, project manager of the Lecosepercasa project