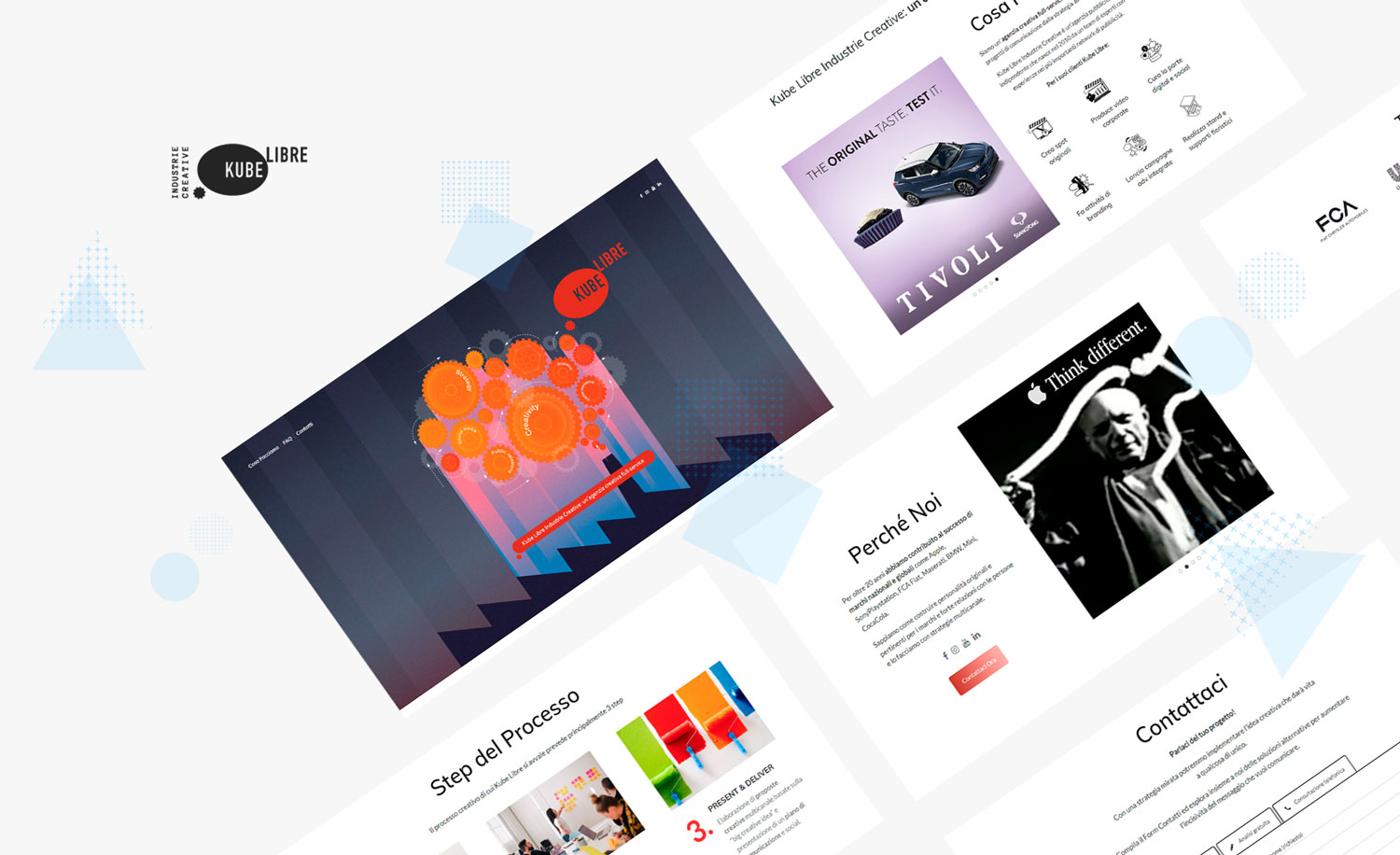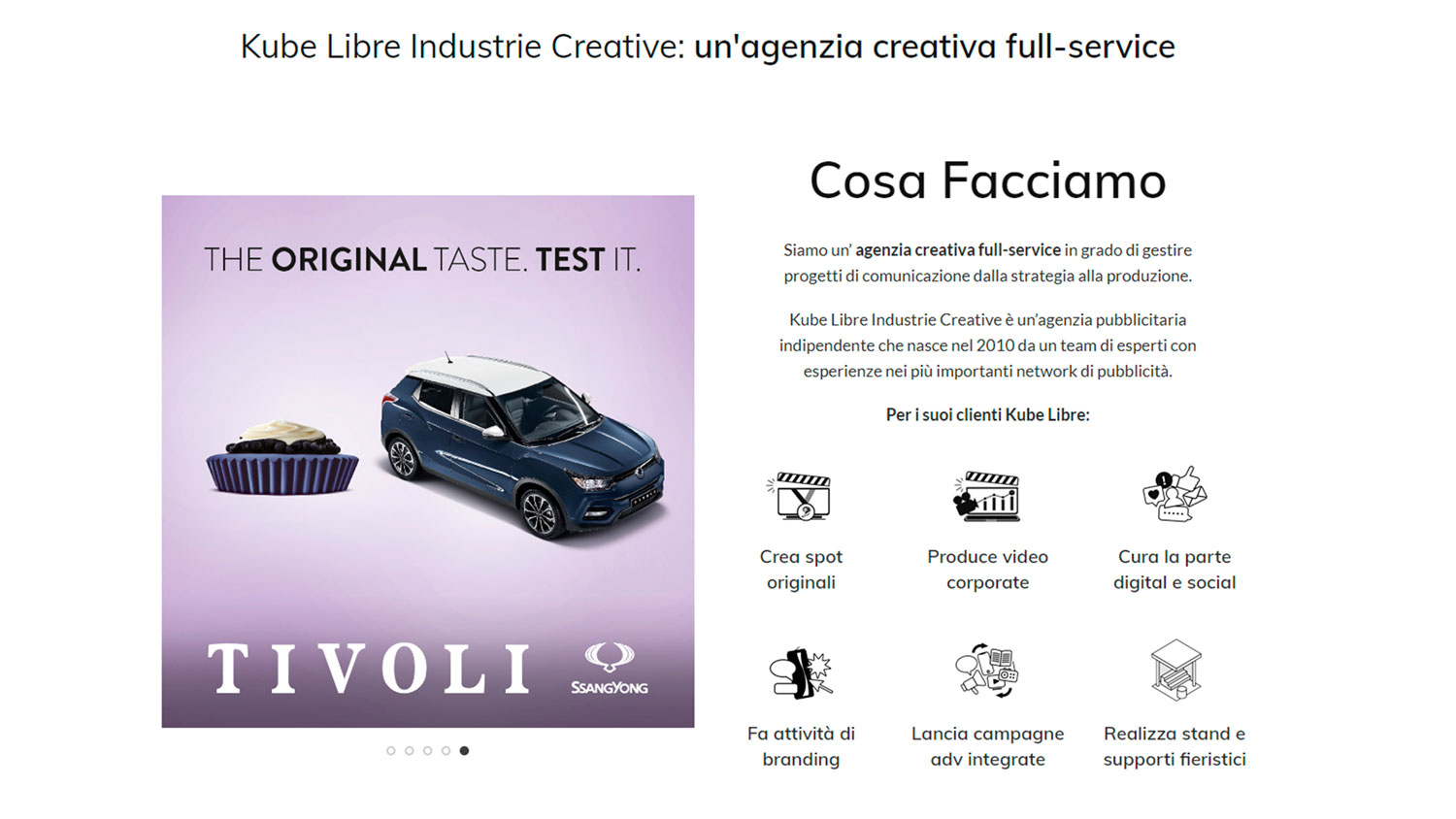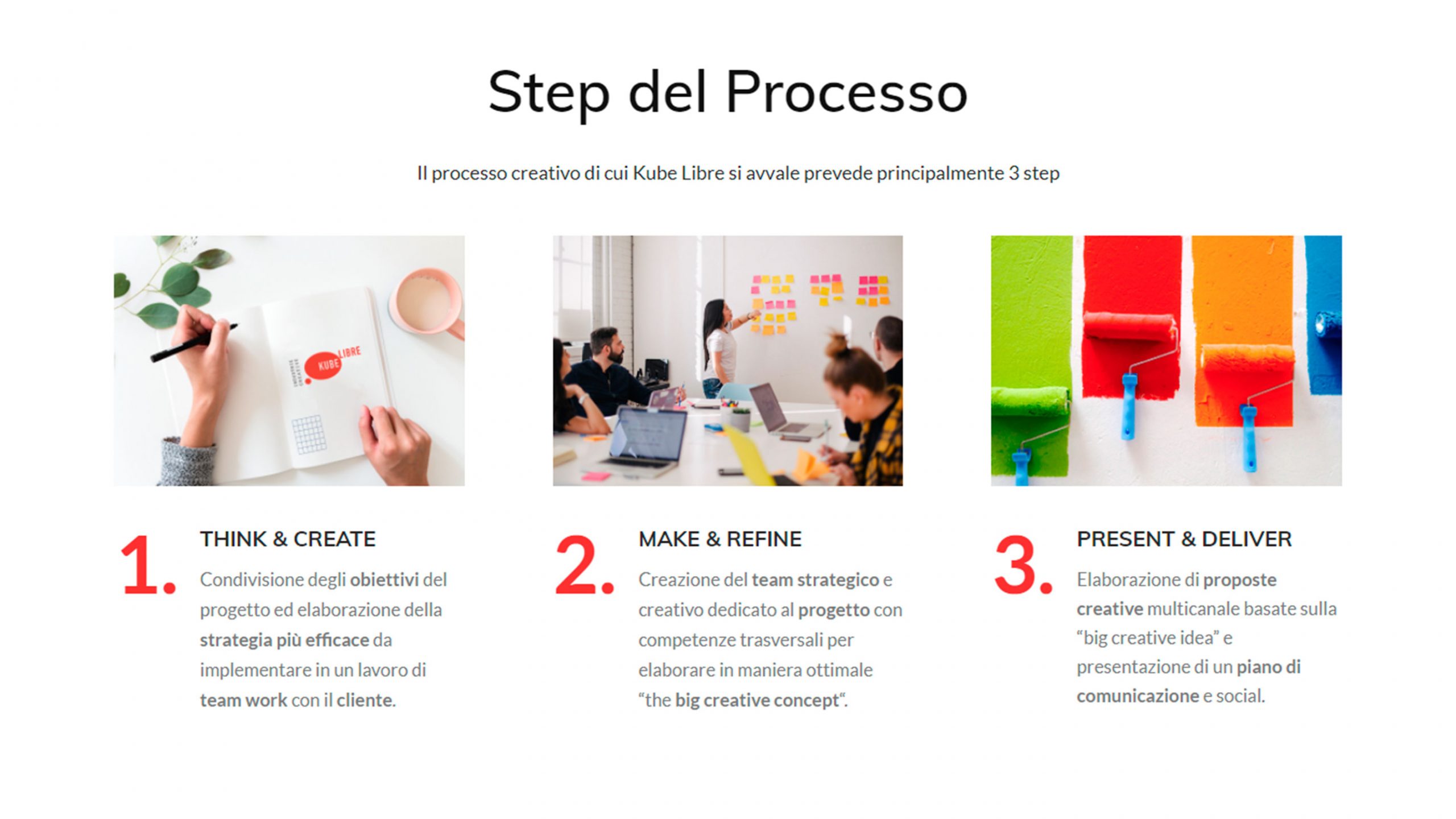 Kube Libre
Advertising Agency
To position and increase the local brand awareness of the well-known advertising agency, the project includes SEO work accompanied by Google Ads campaigns and remarketing campaigns.
To this we have added the creation of a landing page that best conveys creativity: the main feature of the brand.
CUSTOMER
Kubelibre
SECTOR
Advertising Agency
What do we think
"The goal of this project is to increase the awareness of a brand with a strong creative identity and to bring the modernity and dynamism of the company back to a site that best represents it"
Marco, project manager of the Kubelibre project