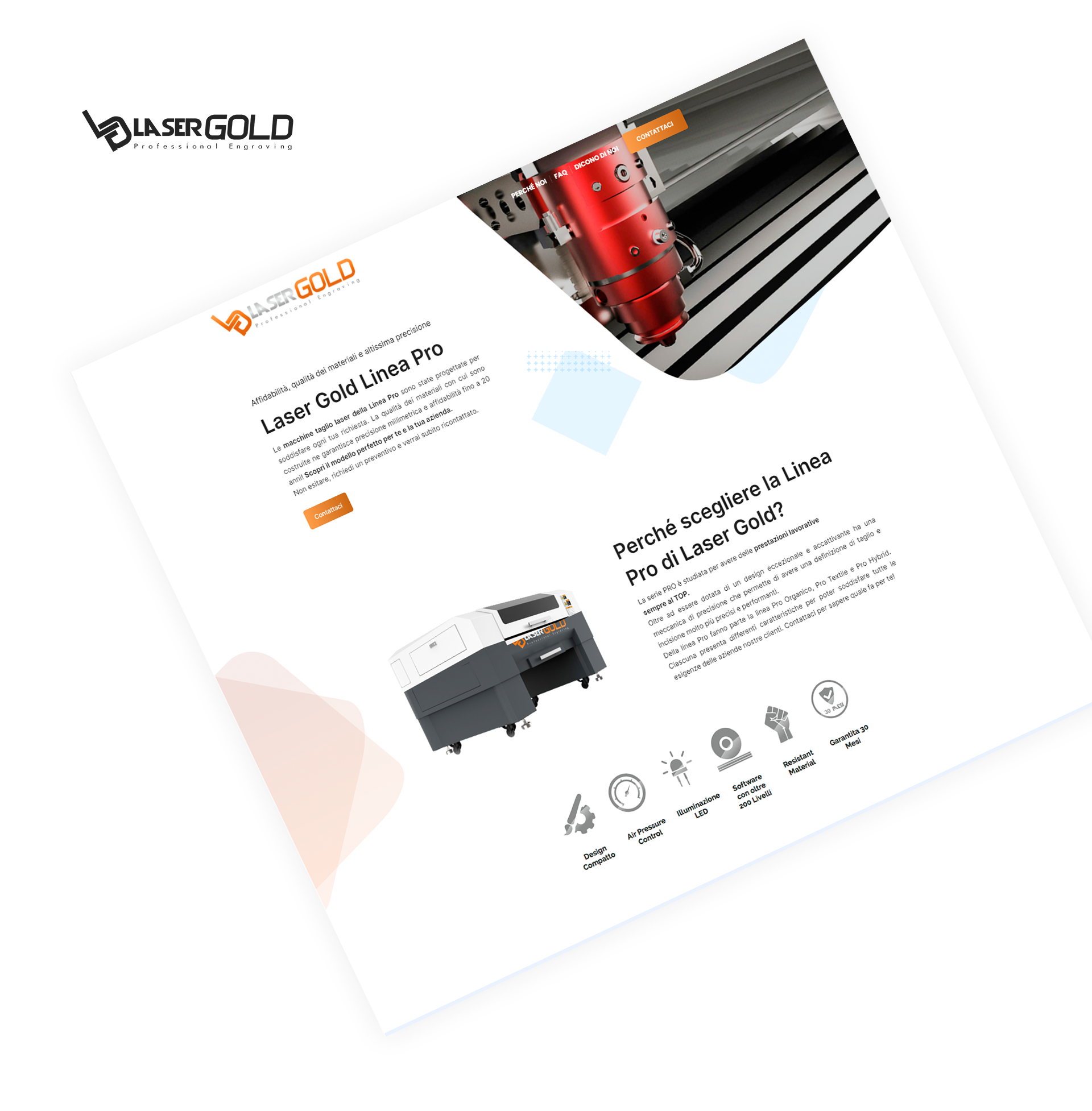 Laser engravings
Laser cutting machines
The landing designed for Laser Engraving aims to channel traffic deriving from Google Ads campaigns and maximize the chances of conversion. In addition to targeted campaigns for sector research, we have studied and created a landing that can provide all the answers to the needs of potential buyers.
CUSTOMER
Laser Engraving - Dienne
SECTOR
Laser engravings
What do we think
"For the promotion of Dienne's Laser Engraving Pro product we have devised a strategy that starts from targeted and optimized Google campaigns and that, thanks to a clear and effective landing page, immediately puts users in contact with the company"
Agnese, project manager of the Laser Engraving project