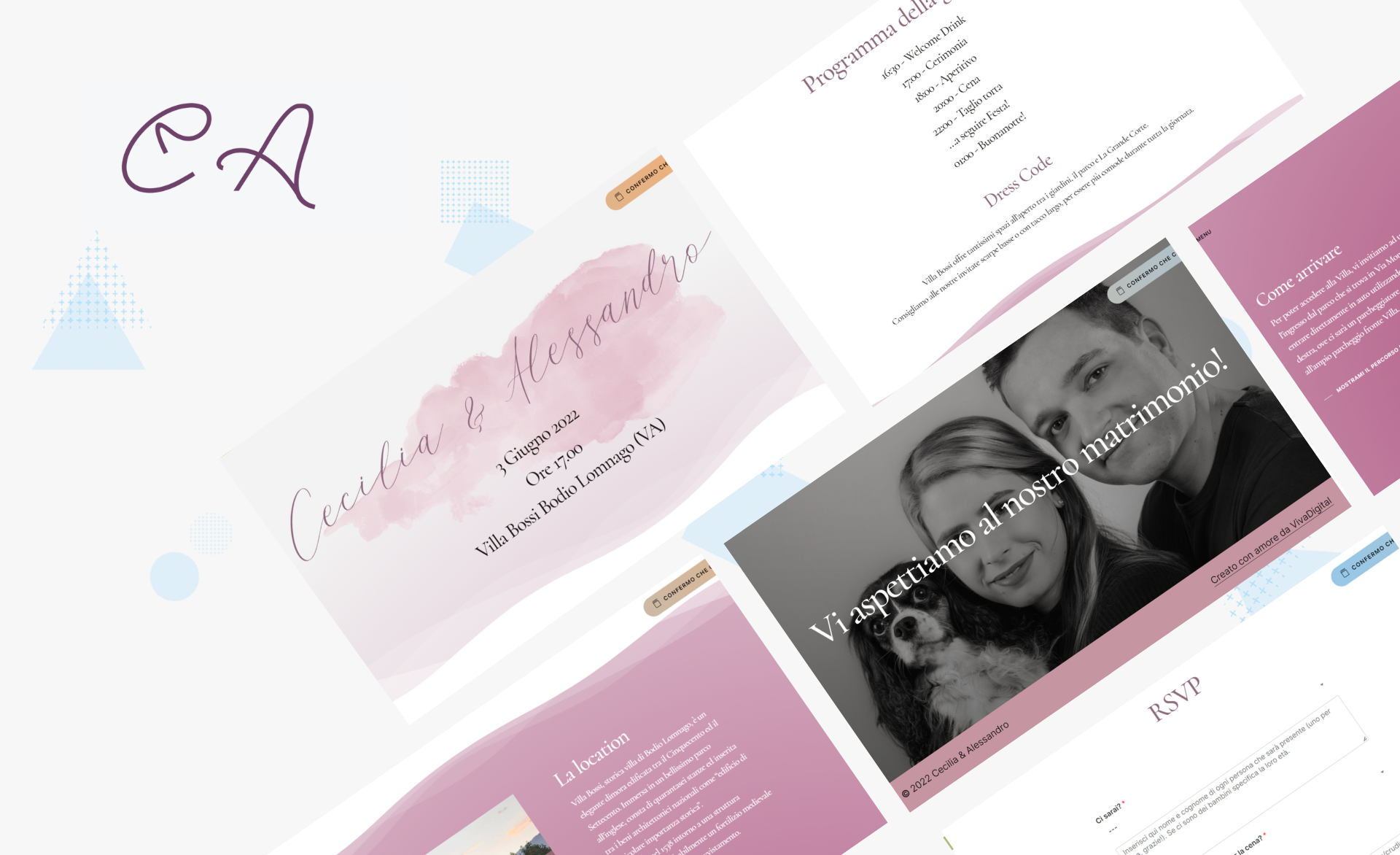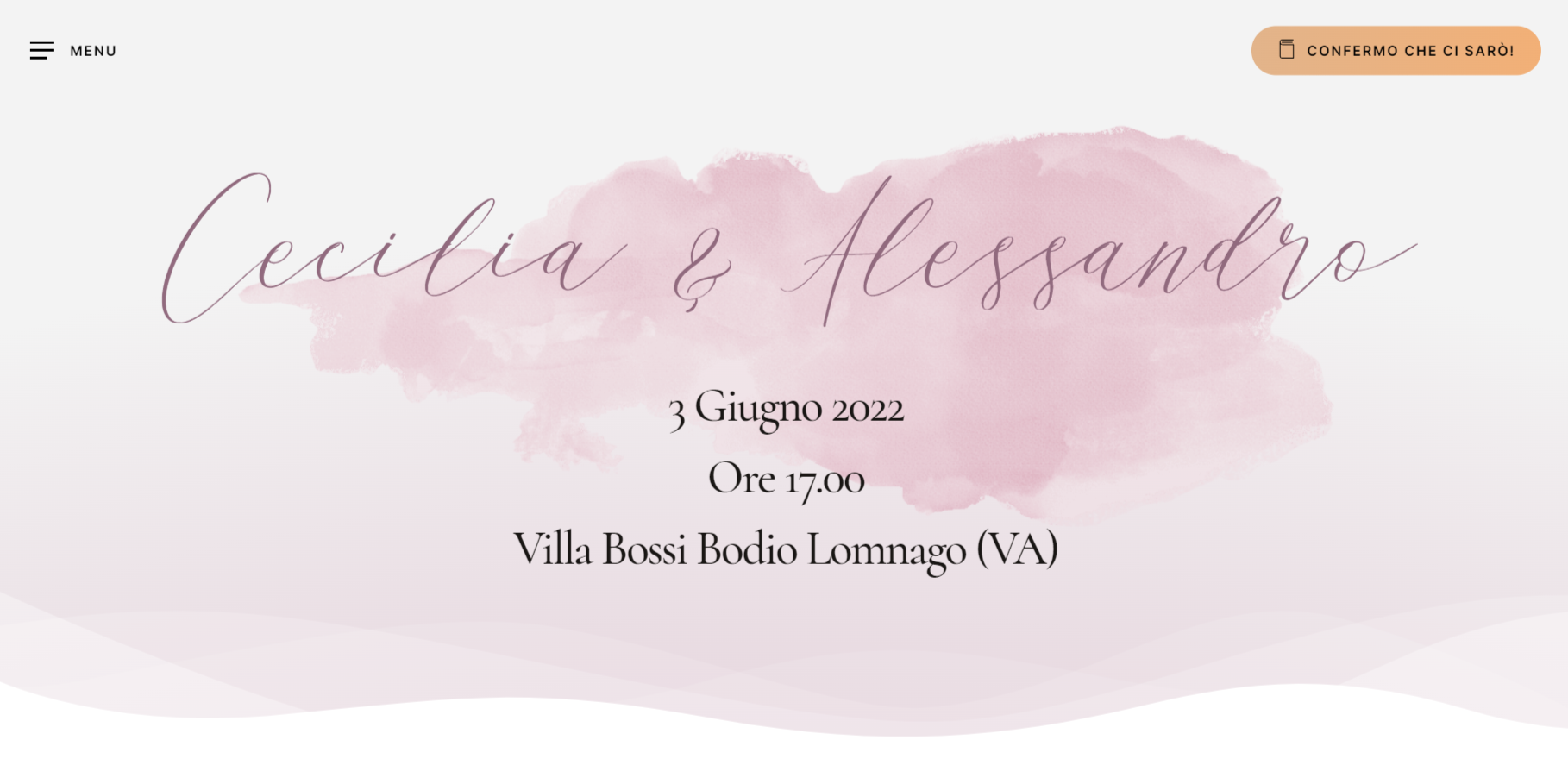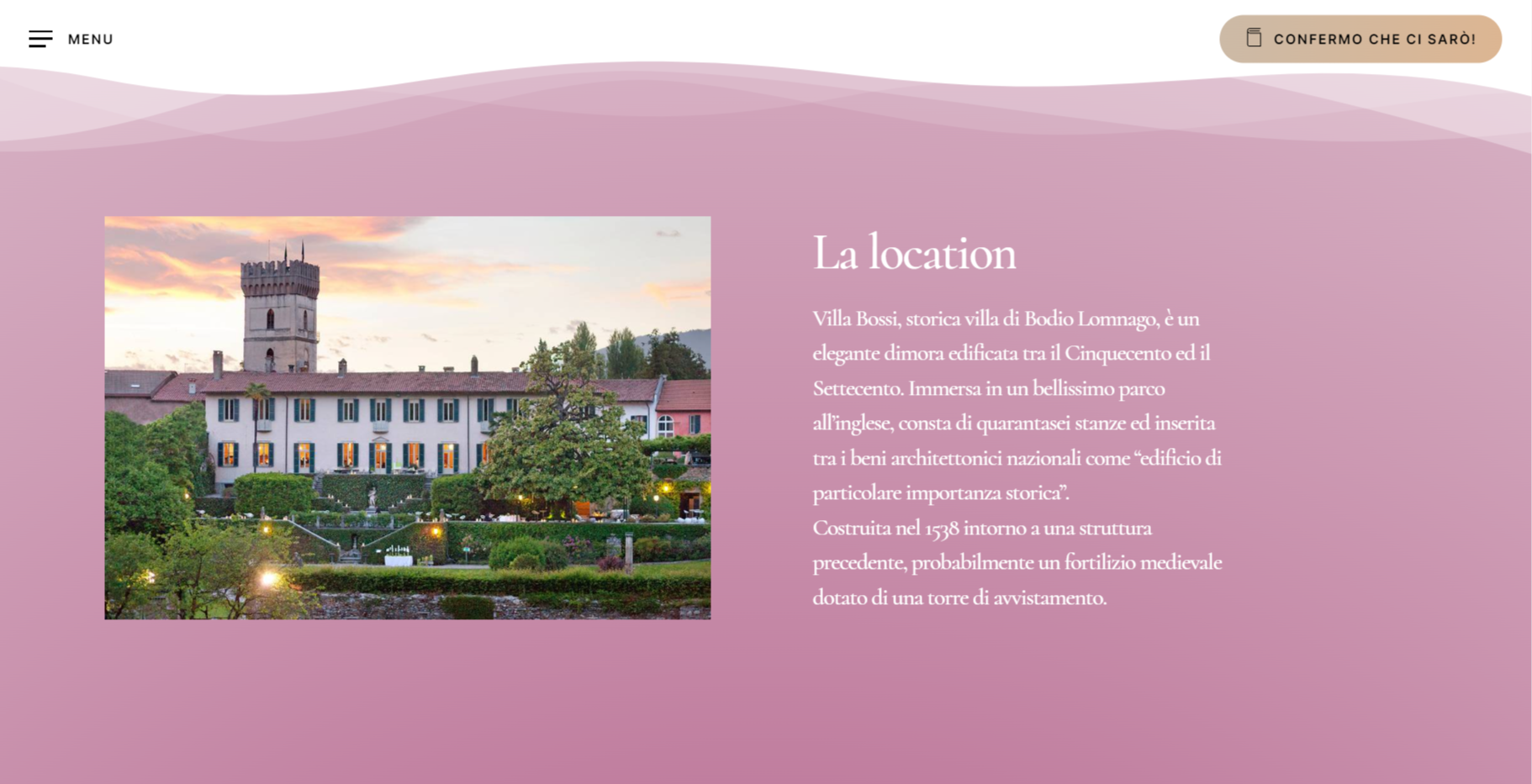 Cecilia & Alessandro
Landing Wedding Attendance
We create landing pages for weddings and special events.
The landing page created for Cecilia and Alessandro's wedding aims to present the location, events and information on the day of the ceremony, but also to collect the invitations and contributions to the wedding list.
The landing presents the spouses' interest in receiving relatives and friends on the most important day through communicative images and edited and personal texts.
CUSTOMER
Cecilia & Alessandro
SECTOR
Landing Wedding Attendance
What do we think
"We designed and created this landing in collaboration with the wedding planner and the requests of the spouses to best represent a day that will be unforgettable"
Cristina, project manager Cecilia and Alessandro