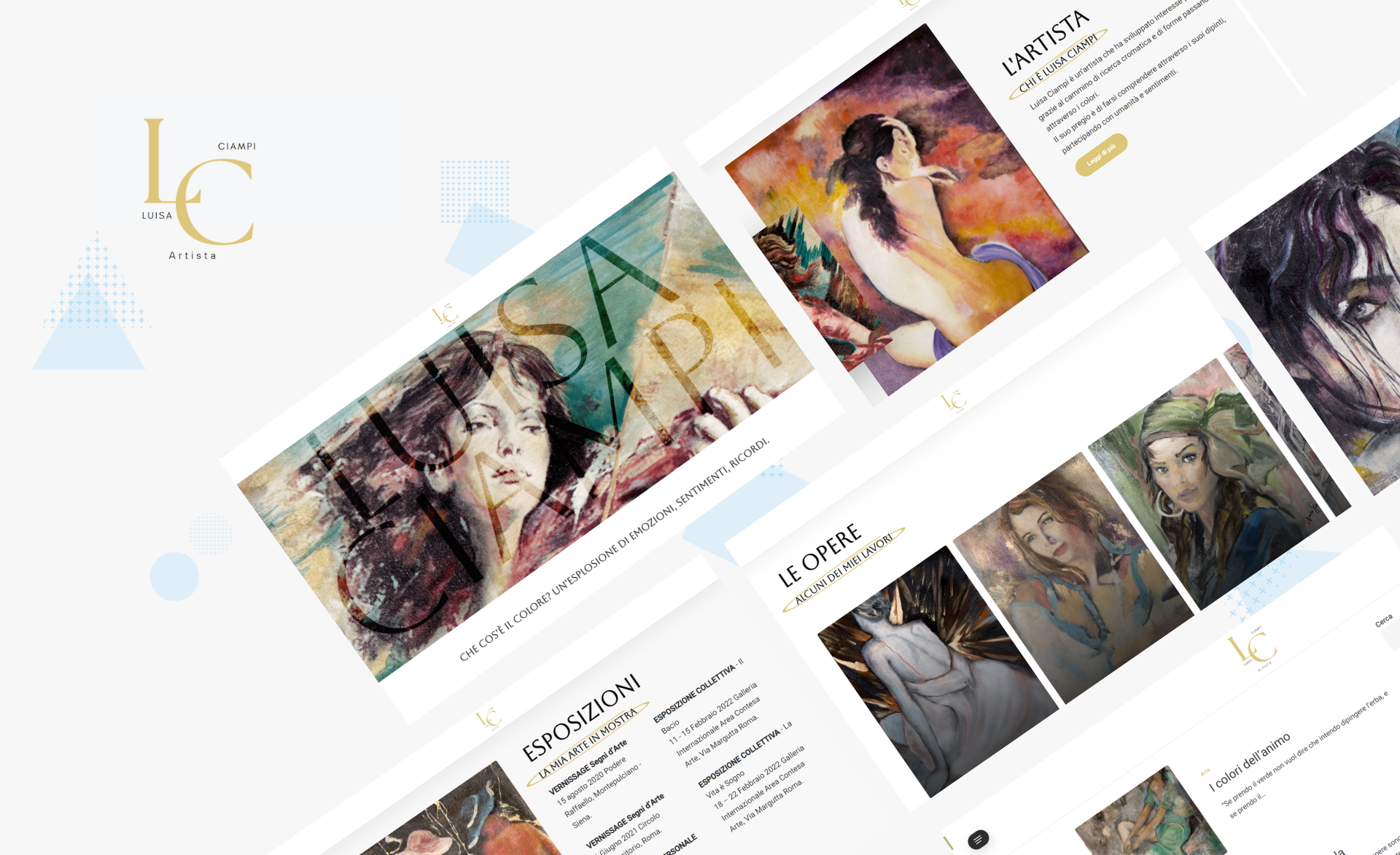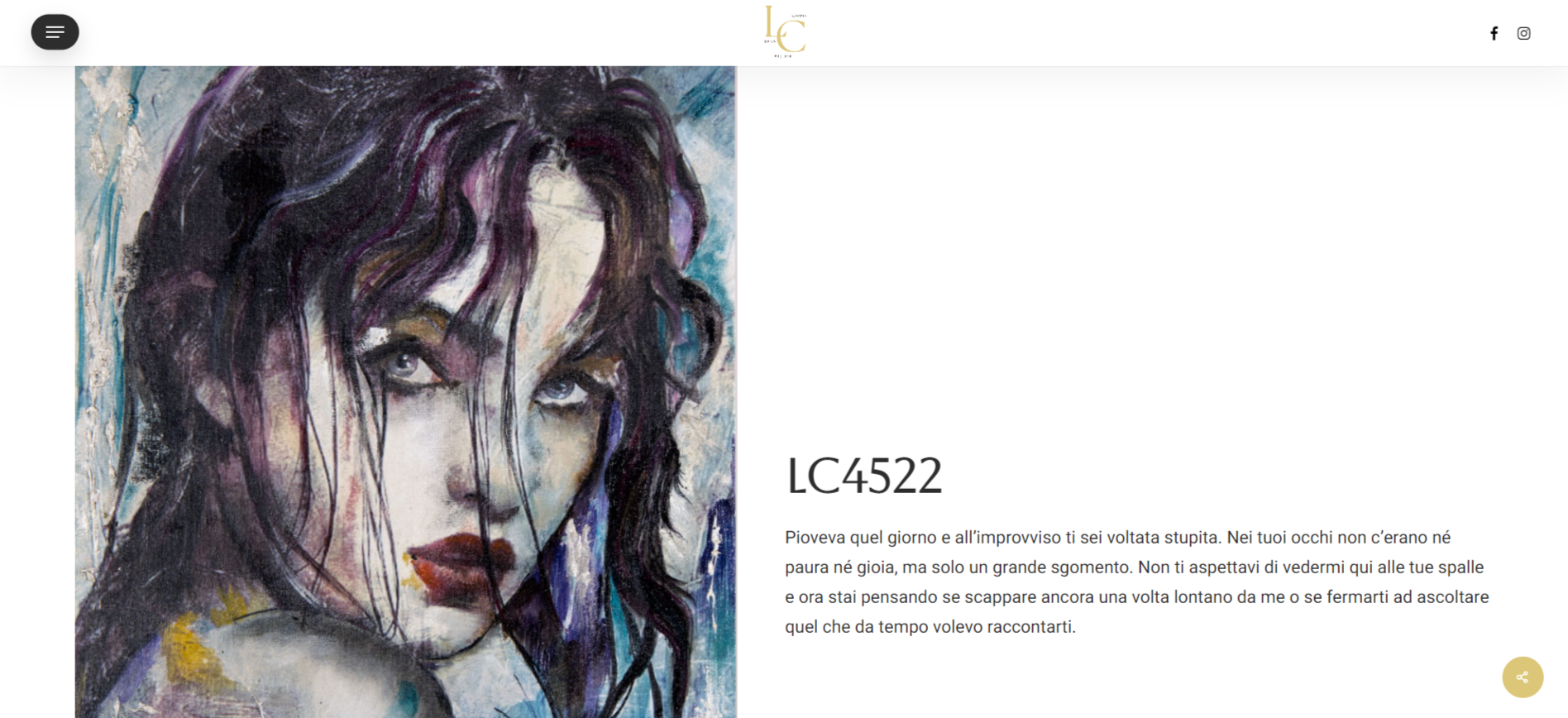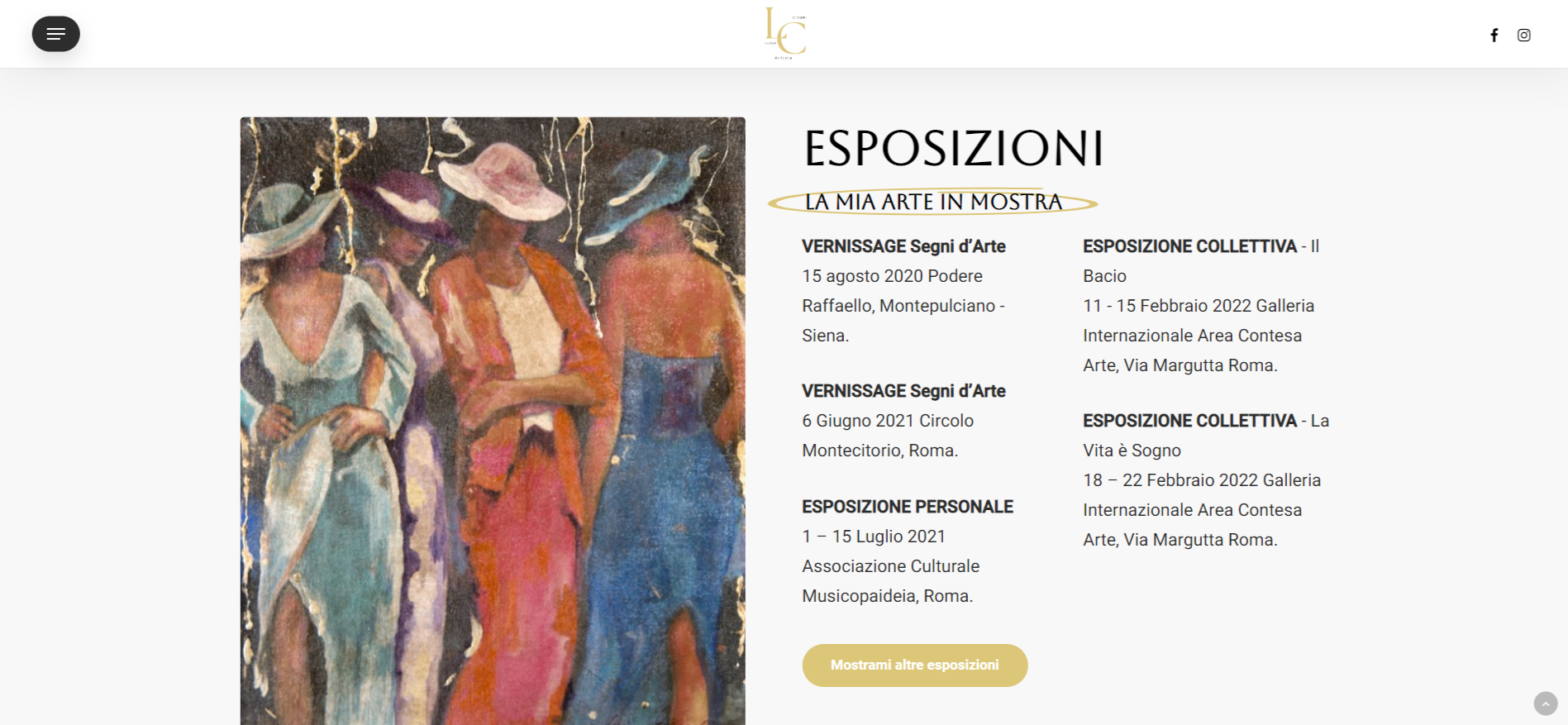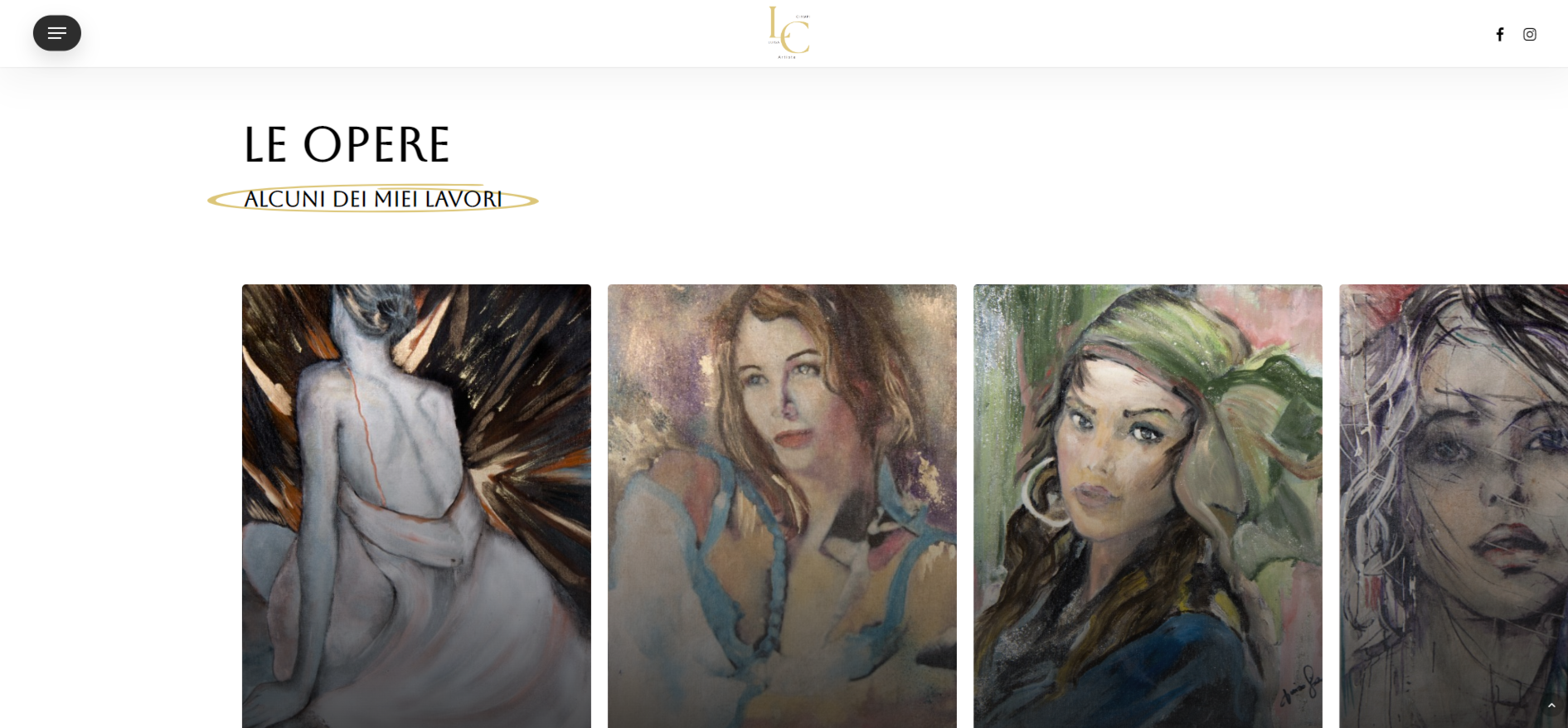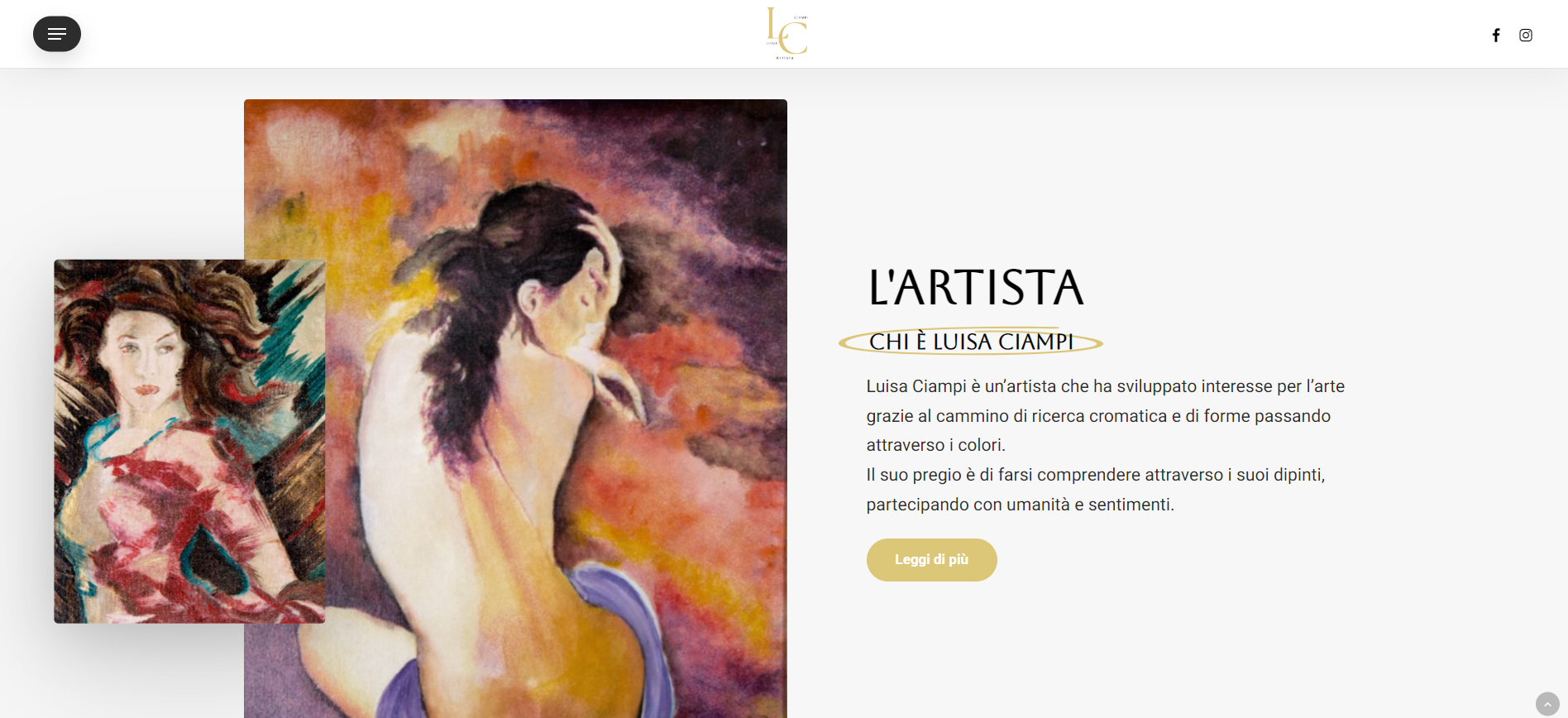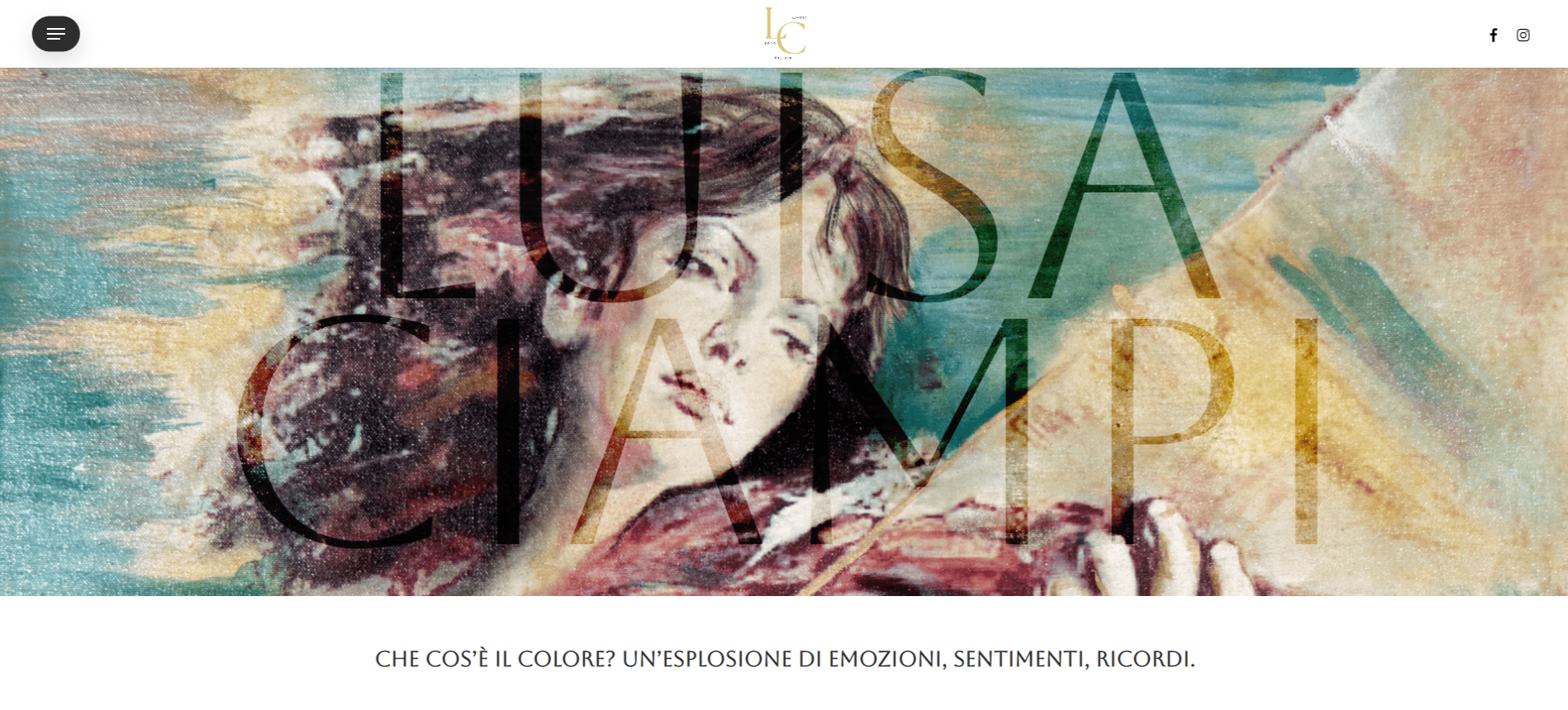 Luisa Ciampi Artist
Artist
The site we created for the Roman artist Luisa Ciampi reflects the style and color of the works that characterize it. The site is modern, responsive and immediately highlights the artist's refined and avant-garde trait. We can see in this project how web design must adapt to the needs of personal branding, especially in a sector like that of art.
CUSTOMER
Luisa Ciampi
SECTOR
Art
What does those who chose us say
"Of fundamental importance for the success of the site was identifying the stylistic and functional characteristics requested by the artist, the showcase site represents a virtual gallery where to exhibit his works"
Cristina, project manager Luisa Ciampi