Federica and Aleksander are the spokespersons for Friends volunteer, Onlus that for 20 years has been fighting for rights in the peripheries of the world, especially in the slums.
Together we talked about the characteristics that led them to successfully achieve their goals, future projects and what makes World Friends unique, differentiating it from other third sector companies.
In this sector it is very important that the message you want to convey is transparent, to reach donors and make them understand that every little gesture they make can mean a lot for those who need help. Friends volunteer has relied on Viva Digital to achieve this and to date is one of our success stories. Together we have found a strategy for communicate the mission as clearly as possible together with the activities they carry out day after day. But what are they specifically? Let's see them together!
Let's start with a brief introduction of your association. Who is World Friends?
THEWorld Friends association was born from the union of a group of doctors, operators and health technicians during the HIV pandemic in Kenya in 2001, this year they are exactly 20 years that we operate! We arrived in Italy the following year, in 2002. We believe that be born in a developing country is a peculiarity that distinguishes us, because we were born exactly where our help was needed and where we worked most.
Our North Star is the will to help the people who have need medical attention in countries where these are paid, therefore not accessible to the part of the population living in conditions of hardship and poverty. We believe the Right to health is fundamental and for this reason we take action to ensure this is guaranteed to all.
In 20 years of business we have grown a lot, but obviously we are aware that our journey is still very long.
Would you like to tell us a little about yourself? What do you do in World Friends?
So, I'm Aleksander and I have been working with World Friends for 2 years dealing with the external communication of the association. In practice, I take care of the press office and marketing both digital and offline, I am also responsible for the graphics and video, site management and social media. In short, everything related to communication with the rest of the world passes through me.
I feel very lucky to work for World Friends because I do a work I like and what I wanted to do. Although I have studied other things, that of communication is a path that I have built and the fact of being able to do it in this association is an opportunity with great ethical recognition. While doing technical work I know of contribute to the mission of the association and this is an added value.
I am Federica and I am in Friends volunteer since 3 years. My activities concern the fundraising and relations with donors. Addressing them mainly, I also manage part of the communication, which we want it to be based on shared values. Working in the third sector is exactly what I wanted to do, I feel it is essential to cover all those situations and problems forgotten by both the public and the private sector.
I really like the social value of my work and I love it as World Friends has not lost its integrity in pursuing its mission. We want fund raising not only to be synonymous with marketing related to non-profit, but to join for achieve common goals.

What if you briefly explain what World Friends' core activities are and the services it offers to the people you help?
Being born in Kenya, World Friends obviously maintains a deep bond with that country. The main work we do is a Nairobi, not only in the city but also in the large slums that surround it and in the rural areas neighboring. In parallel we also operate in Italy, in Turin we provide assistance to homeless people or people in difficult conditions.
Our mission is to defense of fundamental rights, we pay particular attention to people most in difficulty and to respect their right to health, which is essential for living a dignified life.
For this reason we have founded the Ruaraka Uhai Neema hospital in Nairobi, where we offer care to the most vulnerable segment of the population due to the privatization of health care. The idea was born from the need for a hospital where those who fall ill can access quality health services without further impoverishing their family. It is a landmark with a safe health environment. This is absolutely not a foregone conclusion in the slums.
We are working in this direction also in Italy, we try to bring people closer to the health system. There are still many people who do not know they have access to health care and therefore do not have access to adequate medical care even if they are entitled to it.
What are the aspects that make you unique? What makes you say we are different?
Il strong bond we feel with Kenya, birthplace of the association, strongly characterizes us. Many of our operators and part of the staff have decided to live there permanently, moving their choice of life even within a more private sphere.
This leads us to stay closer to the people in need of our support, to understand them better, to have more direct experiences that allow the creation of systems that can help populations not only in the immediate but also in the long term. Part of our strength is also concentrated in training of local medical personnel, trying to limit as much as possible a dangerous "brain drain".
Another aspect that we face differently than other associations is the search for funding. For us it is essential to first understand what the populations we want to help need in order to find the most adequate financing, not the other way around. Sometimes it risks being overshadowed, but we work with people and they are the ones we want to help.
Do you already have other projects in mind? What's cooking for the future?
Undoubtedly one of our future goals is to expand our activities in other national contexts, not only in Italy and Kenya. Already this year, in memory of Carlo Alberto Cimenti, we started a campaign of crowd funding for the construction of two schools in Nepal, a decidedly different context from the one in which we usually operate.
The goal is to bring some degree of development in all slums, not just those of Nairobi. We believe that our projects have a certain degree of replicability, which is why we want to bring formulas that have already worked elsewhere, obviously customizing them according to the place and different needs. We are sure that the projects that have worked can work, with some adaptation, in other situations as well.

What are the means by which you usually make yourself known? How is World Friends marketing developed?
We do not invest much in economic terms in making ourselves known to the general public, our secret weapon is the relationships that we weave every day. Obviously this is not easy and it takes time to reach a certain number of people, time to make them feel part of the mission and time for them to talk about it in turn with others.
We understand that we should strengthen our marketing strategy, to increase the level of resources available to us and communication both online and offline. The work done on the site it is part of the strategy we are following for digital, as is study of advertising on Google. The digitization is changing all sectors by now, we know it has some important potential also in the third sector, the difficult part is just finding the balance between ethics and efficiency, because our job is not to sell a product but promote a mission.
Sharing values ​​is the engine of our work.
If you could launch a final message, at the end of this chat, what would it be?
It would be nice if people were more interested in the third sector to understand what it specifically deals with, what it does. We believe it is necessary to understand how we are all involved, is one global scenario. As proof of this, just think of how the 2030 Agenda focuses on sustainability objectives, which obviously concern us all. Everyone can contribute to development, this is a fundamental point for the world and for society.
We believe it is important to learn a do your part, choose a reality that shares its values ​​and be part of a change in which we must all take part.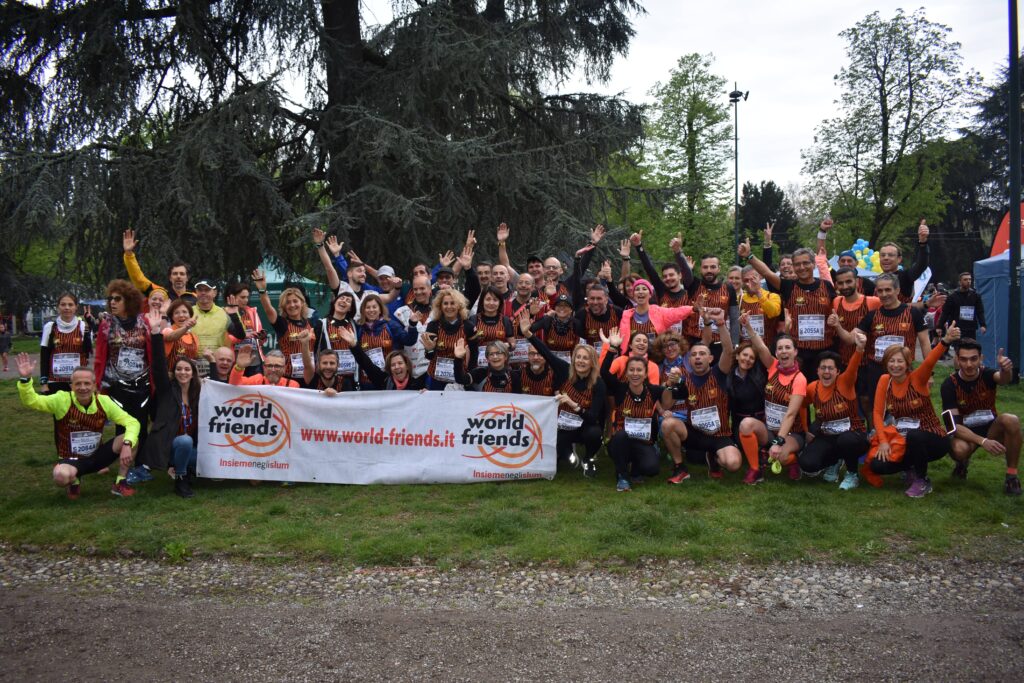 See all
Viva Digitall® services