In an increasingly participating and digital society, it is imperative for companies to promote social and environmental values, to become the spokesperson for what will go down in history as "the new philanthropy". Google knows this well, which is why it has been supporting Non-Profit Organizations for years through concessions and concessions through Google Ad Grants.
Currently it has already donated to more than 35,000 organizations in the world and there are many successful cases, such as Travel To Impact, GlobalGiving, MAD and many others. Let's go and see the features, requirements and benefits of this important program and discover the main changes introduced by Google on January 1, 2018.

Google Ad Gr

a

nts: what is it?
Google Ad Grants is a non-profit grant that provides $ 10,000 USD per month of free AdWords advertising, up to $ 40,000 USD per month for GrantsPro program participants.
The basic idea is simple: free advertising provided that it is charity works, in support of the community and the environment. The target? Grow non-profits by disseminating success stories and promoting user awareness.
Basically, Google Ad Grants aims at a greater involvement of Google users in humanitarian and environmental causes, giving free visibility to Non-Profit Organizations with the ultimate aim of increasing their donations and the number of volunteers.
What are the benefits?
It is not difficult to imagine the potential and the benefits of this facility.
There are four main points: first of all, a budget that makes the difference: $ 10,000 USD per month of free advertising is undoubtedly an important amount, even more so if it is a non-profit organization.
Second, the quality and pervasiveness of Google: Google is undoubtedly the first search engine and allows you to reach millions of people in a few seconds; using Google Adwords for free means being able to take advantage of its algorithms and have the ability to manage your advertisements in a professional manner.
Google also means optimization in terms of campaign personalization and monitoring: it is possible to refine and customize your advertising campaign by selecting the place of diffusion and monitoring the results through Google Analytics, to always have detailed and updated information on its performance.
Finally, Google Ad Grants simplifies the donation process, an essential element to power the engine of any Non-Profit Organization.

How to set up your advertising on Google Ad Grants?
Generally, Google Ad Grants is designed to meet every need and adapt to any kind of organization, whether small or large, regardless of its experience in the area of ​​digital marketing.
For those who want to take full advantage of this incredible facility, the more generic AdWords option allows you to use all the tools to customize your advertising campaigns through the selection of different variables.
For the less experienced, and for those with less time to devote to it, Google also allows you to take advantage of the AdWords Express option; this does not require any kind of customization other than the selection of the reference target, a few lines of information on the type of organization and the definition of a daily budget: Google will automatically set the time and place for the messages.
Although it may be a valid alternative if you do not have the time to manage an account, we would like to advise against this option in order to fully enjoy the benefits of this important grant.
Generally, for a Google Ad Grants campaign there are some simple guidelines to keep in mind: first of all, these are text advertisements, therefore the use of graphics or multimedia elements is not allowed; secondly, it should be noted that these are free ads and therefore placed in a secondary position compared to paid ads.
As for customization, you can only take advantage of the keyword targeting option.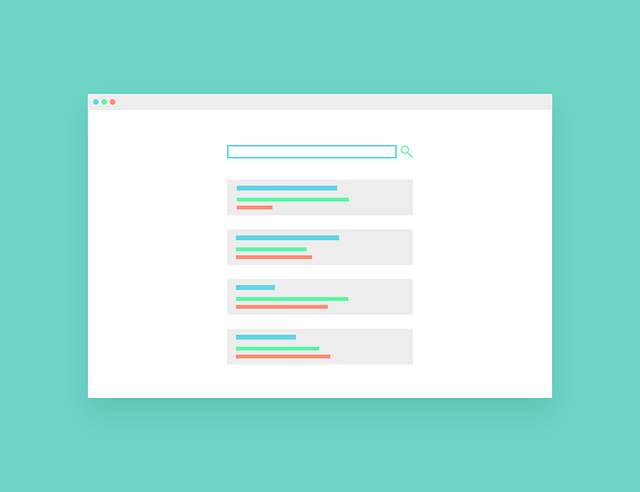 Eligibility requirements: how to get the benefit?
In order to take advantage of the subsidy, you must first apply to Google for non-profits.
The eligibility requirements are different: first of all, belonging to one of the 50 countries in which Google operates - a complete list can be found on the official website.
Second, it is essential to have valid charity status; moreover, the mere existence of a website is not enough: it must have significant content, that is, considered as such by search engines - therefore, even in this case, some attention to SEO is necessary.
Finally, admission is subject to acceptance of Google's certifications relating to impartiality and donations.
To maintain eligibility, constant compliance with the mentioned standards and compliance with certain rules of conduct, AdGrants and AdWords is required.
A footnote: governmental bodies and organizations, hospitals, schools, institutes and universities are not eligible, but their philanthropic branches are, if any.

What changes have been introduced since 1st January 2018?
On 1 January 2018, the rules of the program were revised, with the aim of increasing the quality standards and providing greater clarity about the program and the eligibility requirements. Practically, this translates into a tightening of standards.
What are the main changes?
First of all, the bid limit of $ 2 per ad has been eliminated as long as you demonstrate adherence to a bid optimization strategy called "Maximize Conversions". Through the latter, Google automatically sets bids through machine learning: instead of assigning a CPC (cost-per-click) bid below the market, as previously requested, the bid automatically adjusts in real time.
Of course, this has a fundamental implication: Non-profit organizations are now forced to optimize their AdWords account.
Another important change concerns the minimum rate of 5% CTR (click-through rate), which is the percentage of clicks reached by keyword or ads compared to the number of views.
This threshold, initially required only for Pro accounts, has been extended to all applicants: if not reached for two consecutive months, the account will be canceled.
Since the CTR is not static by definition but subject to fluctuations, this practically requires professional management of search terms and ads, in order to optimize queries based on your target users.
This translates into account optimization, also through the use of geo-targeting, ie making the ads accessible only in the most relevant areas.
Although it is possible to re-create an account after its elimination, this would imply a major revision of the same and the pause of keywords with low CTR, and is therefore not recommended.
Beyond the structural changes and new specifications required for advertisements, qualitative criteria have also been expressly introduced: first of all, the keywords must now necessarily reflect the primary objective of the organization and be specifically linked to the programs and services offered.
In addition, the use of destination URLs that promote hatred, intolerance, discrimination and violence is now expressly prohibited, and the purpose of charity has been made categorical, which must be exclusive - under penalty of the suspension of the account.
Viva Digital: our experience
We at Viva Digital have had the opportunity to work with various NGOs, reaching the GrantsPro subsidy on several occasions and successfully managing their AdWords accounts.
We offer our professionalism to Non-Profit Organizations, the result of experience in this field gained over the years thanks to the partnerships obtained: we know how to handle the most delicate topics.
If you are looking for a professional service for the AdWords management of your organization, do not hesitate to contact us!