Reference point for pet food in Italy and in the world, Breed is a leader in quality and guarantee di food for our four-legged friends.
The quality and taste of their products come from one careful and thoughtful choice of first choice ingredients. The trust that customers place on their pet food is very high, so much so that it is also chosen as the pet food of professional breeders.
Breed is a Viva Digital success story which thanks to an SEO positioning strategy and advertising campaigns on the web has done Alleva Italia one of the best companies of the Diusapet group, always growing in terms of awareness, sales and turnover.
Can we start with a brief description of your company?
DiusaPet is a company that was born in 2018 and today it is one multinational that deals with pet food. Currently we distribute in 22 countries, I practically tell you first where we are not yet present than where we are. At the moment we are not only present in the USA where we are actually looking for partner distributors.
Our headquarter is located in Sofia and it's called Diusa Sa, in Italy instead, there is our factory in Marzano, in the province of Pavia. This factory, located near the Ticino river, is very close to all our supplies of raw materials, with which we go to produce our products. The finished products are of high quality, in fact DiusaPet reserves the right to produce only and exclusively high-end pet food.
Right now we have two proprietary lines; the first è Breed which is ours trendline. The second è NeoBreeder, la line specially conceived and designed for breeders.
Breeders who are not only our customers, but are an integral part of the entire production process. By combining our know-how of technical and scientific knowledge to their experience as breeders, we can offer a product capable of meeting the needs of end consumers. Right now in Italy, we are not present in the big chains, but we have a partnership with several independent pet shop partners, located almost all over the boot.
In the last few years we have grown a lot, both in terms of people within the company and in terms of turnover. DiusaPet currently it is still considered a start-up even if in reality we are getting bigger every day. Indeed, inside there are numerous veterinary nutrition experts. This because since it was founded in 2018 it was subsequently acquired in 2018 by entrepreneurs experienced in animal nutrition and by managers of the pet food business.

How was the company born? How did the original idea come about?
The original idea was born from my CEO who resides in Bulgaria, who thanks to his experience gained in years of working abroad, in countries like Russia and China, decided to take over our company together with several partners. Both he and the partners, come from the pet food sector and precisely for this reason they have set themselves the goal of creating one company that produced quality pet food. This is to be able to fill the gap still present on disinformation at the food level, in the pet food sector. For these reasons the company was born.
Coming to you Moreno, what is your role in this company?
Io I have been working at DiusaPet for almost two years now, which have literally flown, every now and then when I stop to think about it I am a bit dazed because now two years have passed.
Currently me I hold the position of Head of E-commerce and Digital Marketing. Initially I was responsible for Italian e-commerce and digital marketing, but today I also work to help all our distributors in other countries to develop and improve all projects related to these two aspects. It's a project that I follow with a lot of dedication, since it is the first time for me. If to date I have managed to achieve certain objectives it is also thanks to the entire area manager and all the management within the company, who have managed to convey to me all the skills and information necessary to understand how to promote and sell the product. Also because I, coming from a past experience where for the most part I sold products of a business very different from this one, I didn't know anything about pet food even though I have always been a petlover.
This was of great help to me, and it is also for this reason that two years ago we started here in Italy with this project which then went very well and which we are trying to replicate throughout Europe and in the world in general.
So I guess even in your previous part of your career you were always dealing with digital, e-commerce ..
Yes, always E-commerce and Digital Marketing. I start with a four-year experience, in the field of commercial consultancy, I worked for one of the largest multinationals in the world.
Subsequently I dived into the world of e-commerce and digital marketing, already at the time the sector was quite hot, with the advent of Covid there was an even stronger impulse. Despite this, the e-commerce sector has always been interesting for me and I knew that in the future it would have great potential.
For this reason I have chosen this path. A path that, among other things, does not always remain the same, because a good e-commerce manager, in my opinion, must always try to update himself every day because it is a daily development market.
Returning to Alleva and Diusapet, what are your leading products?
Allora, this year's flagship product ours is a chicken product Breed Natural in the puppy version, i.e. for puppy dogs. Chicken products, among other things, are highly debated in the pet food arena, as many vets say chicken is one of those products that can create allergies. This aspect is not entirely true.
In addition to this first line, we have other lines eats, Equilibrium Puppy for particularly sensitive dogs and cats. Finally we have the line ultra-premium dedicated to those who want the best of the best for their pet.

You mentioned before that one of the most important points for you is the quality of the product, in your opinion this is the aspect that characterizes you more than the competition or maybe there are other aspects too?
This is one of the aspects, indeed it is the main one I would say. Then there are others such as that of marketing intended as communication. We communicate a lot, we seek every day to improve ourselves on how communicate to the end customer everything behind every single croquette. Many customers write to us through social media, email or WhatsApp asking us for very specific information about the product. Does this mean that the end customer is starting to wonder what my dog ​​eats? What does my cat eat? What's inside that kibble? What is a low grain product?
There are many things that are changing in this sense and we are trying, with our marketing plan, to meet this need for change and information.
With regard to the production, we pride ourselves on using the best of raw materials, present on the market.
For example, when a customer goes to buy kibble with fish inside, 90% of the time that fish is farmed, especially salmon. The problem is that farmed fish contains omega three, while our fish caught directly in the ocean is rich in omega six.
Being from Pavia, we are lucky in collecting and following the chain of raw materials of the highest quality such as rice of Pavia, famous all over the world. Also potatoes, carrots and many other row materials we can find them almost at zero kilometer.
In addition to these aspects, which are practically the basis, there is also a great deal of information that is pushing us to excellent results, which we are achieving both in Italy and abroad.
I was asking you, since we talked about what sets you apart from the competition, and we talked about your products, now I wanted to go and talk about the customer. So I was wondering who your typical customer is.
Our typical customer is a customer who deeply loves his dog or cat e look for a healthy alternative for your pet's nutrition. Informing yourself properly about what is contained inside the kibble.
These are certainly some of the characteristics of our customers. Every day we increase our customer base, not only in Italy but also abroad. We are very happy with this, because we understand that our information work is actually having success and we are on the right path.
In reality, the "typical customer" in pet food to date, in my opinion is anyone. But do you know why I tell you anyone? Because anyone who has a son or daughter does everything for his / her own. This is the same thing that happens today with our four-legged friends.
This aspect, combined with the covid that has kept us indoors for a long time, has made us develop a particular attention towards our pets. This has contributed to the growth of the pet food sector over the past two years.
Returning to Alleva and DiusaPet, what are the future projects of your company.

The future project is certainly the one linked to the development and expansion of our production site, we are becoming many so we certainly need more space. We are creating work, so there will certainly be room to include more vertical commercial figures in the near future. I myself will almost certainly have to hire someone to create a real team at the e-commerce level, who will help me manage all those projects both in Italy and abroad.
In addition to expanding internally, we want to extend what are our physical sales points, thanks to our sales force.
We have salespeople who do not work but live their work with passion, despite the many kilometers spent in the car, every time I call them to ask for some information, they are always very helpful and you really feel that they want to work in a company that time follows them very well. This is in fact one of our strong points.
Another goal is to extend all our distribution all over the world, therefore both the entire Middle East and the United States of America..
Speaking of the various markets, both the ones you are already in and the ones you would like to enter, how do you see your market in the next 5 years?
Certainly the pet food market is experiencing a very strong expansion, and testimony to this is enough to see the growing number of puppies that are in homes compared to last year. This figure refers only to Italian soil.
The pet food market in my opinion, will continue to expand e the strong point that will differentiate companies will be precisely the scientific know-how that they will have to continue to bring to the product.
In the end, as with humans, we are what we eat. We humans have increased our lifetimes by several years, and I expect the same to happen to our pets in the near future. To do this, however, you have to be careful what we feed them. In fact, if it is made to follow a balanced diet containing nutrients suitable for the prevention of diseases such as cancers and chronic diseases in the joints, it is more likely that the pet will live a healthier but also longer life.
therefore this is a market that certainly still has a lot to express, and I certainly see it growing for the next five years but, if I am allowed to make a somewhat risky projection, I would say also in the next twenty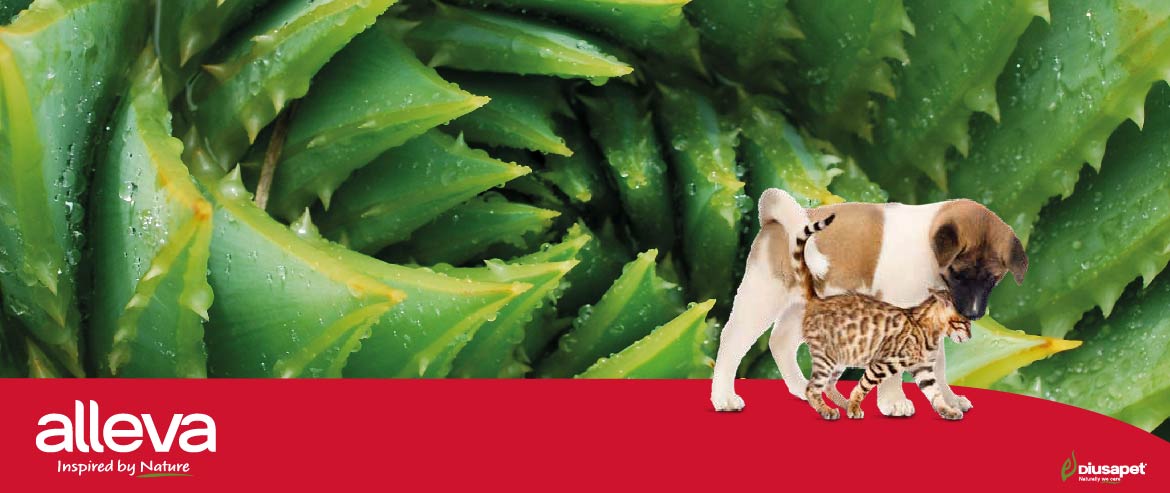 Regarding digitization, how are you addressing this issue in your company?
The issue of digitization is a predominant aspect because by now not talking about digitization or not including a digital process within company systems and beyond, is nowadays nonsense. Digitization is important and must be done. When it comes to digitization, very often there is confusion because one might think that a retail no longer sells anything, but this is not true. Digitization guides the end customer to buy also in the physical store, not only online.
As for marketing, are you pursuing any particular strategy?
As for marketing, at company level we are structuring ourselves in a very strong way compared to maybe a year and a half ago, when maybe we were in the early embryonic stages of the company.
The projects that will take place in the future will be to help and support our distributors abroad to follow our marketing directives, both at a retailer and digital level. This year we will be present at the Nuremberg fair, one of the largest trade fairs in the sector where we will go to present new products.
In the last period we have rebuilt our institutional website from scratch, following all the logics of our know-how, explained above.
The packaging of our croquettes is also about to be revised, through an onerous and in-depth study. Furthermore, our marketing department works hard to create and support promotional days on the Italian and international territory, useful for informing end users.
In addition to this, we keep up to date on market trends and what consumers prefer. So as to create communication strategies that are not trivial but that know how to engage the user in a light but still impactful way.
See all
Viva Digitall® services